'The Bachelorette' Fans Feel the Producers Are Intentionally Leaking Photos — 'Everything About This Seems So Bizarre'
'The Bachelorette' Season 16 rumors are becoming more 'bizarre' by the day, according to fans. Recently leaked photos lead viewers to a new theory about the upcoming season.
The Bachelorette Season 16 is shaping up to be strange. As host Chris Harrison likes to say, it might be "the most dramatic ever." First, filming was postponed due to the coronavirus (COVID-19) pandemic. Then, once filming got underway with lead Clare Crawley, reports surfaced that she found love early and quit the show. Now, so many photos of Crawley's supposed fiance have been leaked that fans have a new theory.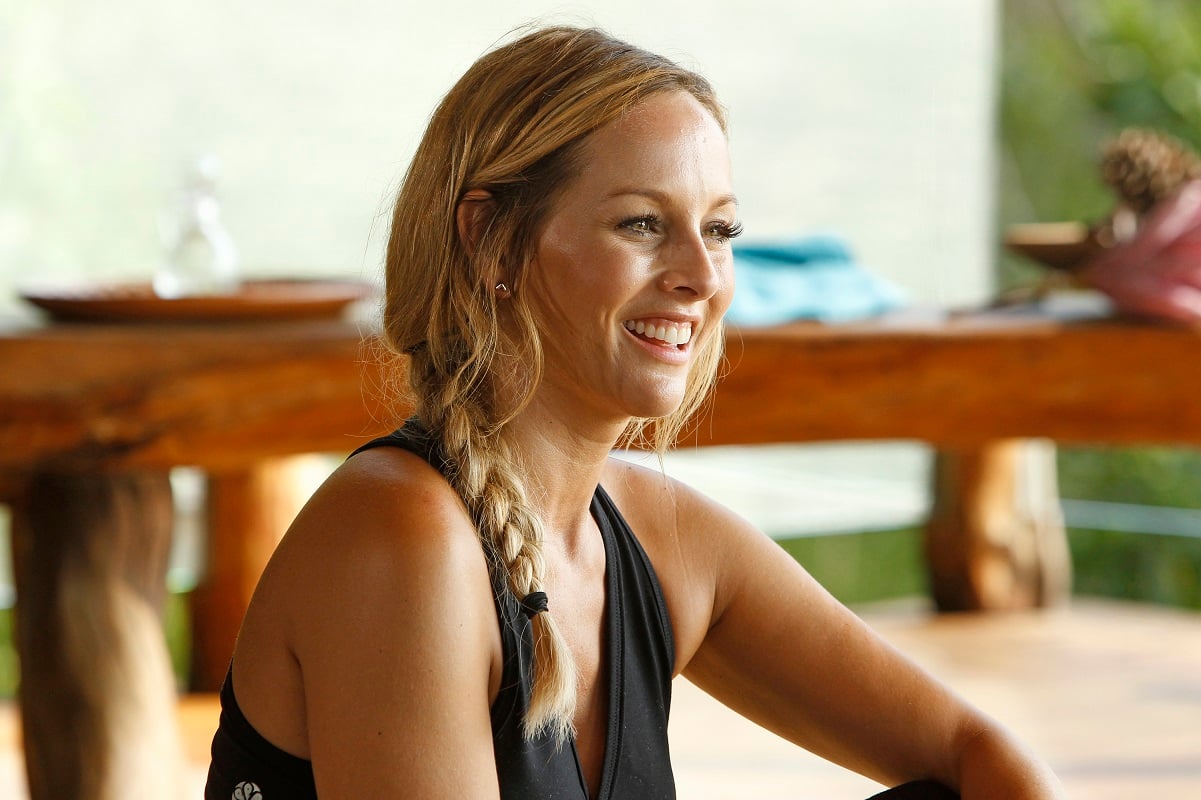 'The Bachelorette' Season 16: Is Clare Crawley engaged?
A quick Google search reveals that various news outlets believe Clare Crawley is engaged to contestant Dale Moss, including Cosmopolitan and Life & Style, who initially reported it. The Bachelorette's season has not begun airing yet, but viewers already know who presumably gets her final rose. 
Since the news broke on Aug. 3, 2020, the paparazzi have leaked Moss's photos almost daily. 
First, Moss was reportedly staying in South Dakota with his sister. Then he was sighted running in New York City. In the latest photo, he is shirtless and smiling, so fans question whether the news of her engagement to him is accurate.
'The Bachelorette' fans think producers are leaking photos to keep the truth under wraps
"There's been so many leaked photos and stories, I don't know what to believe anymore," one fan wrote on Reddit. "Is it possible that Clare and Dale are not together, and all the leaked stories about them are to throw people off the real reason Clare left early?"
The Bachelor producers pursued several lawsuits against Spoiler King Reality Steve Carbone, stating that he encouraged contestants to break their confidentiality agreements and leak spoilers like this one. So, it seems odd that the franchise would let something as massive as Crawley's final rose choice get to news outlets.
"Don't get me wrong, I want Clare to get her happy ending, but everything about this seems so bizarre," added the fan. "Usually, you never get this many sightings of the F1. I feel like we're somehow getting played."
Other fans expressed the same sentiment. 
"I've been low key worried about this since the get-go," another Redditor wrote. "It all just seems too good to be true."
Viewers wonder if Crawley chose Moss, or if the news story was leaked by producers so that her real final choice will be more shocking.
Fans feel that Dale Moss' leaked photos look 'staged'
When fans first saw Crawley's supposed fiance's latest leaked photos, they questioned why the runner was not sweating.
"When I work out I am sweating buckets, I'm red in the face, and usually gasping for breath hahaha," wrote one fan. "My face looks like 'I need help,' not 'come over and talk to me.' Plus, where is his water bottle?? How can you go for a run without water??"
Many other fans want to know why Moss's paparazzi photos look so perfectly posed.
"This seems very staged, but I'm confused as to what the purpose is?" asked another fan. "Besides giving Dale publicity? Everything is so confusing."
Fans theorize that Dale Moss is not Clare Crawley's final choice. Viewers will have to wait to find out what is going on when The Bachelorette airs this fall on ABC.