'The Bachelorette' Fans Love That Bennett Jordan Is Exactly Like Schmidt From 'New Girl'
Fans are still getting to know the men of Clare Crawley's season of The Bachelorette. Some of them have noticed the reality stars look a lot like movie and TV characters including Dale Moss. They also noticed Bennett Jordan is a lot like Schmidt (Max Greenfield) from New Girl.
Bennett Jordan had a stylish limo entrance on 'The Bachelorette'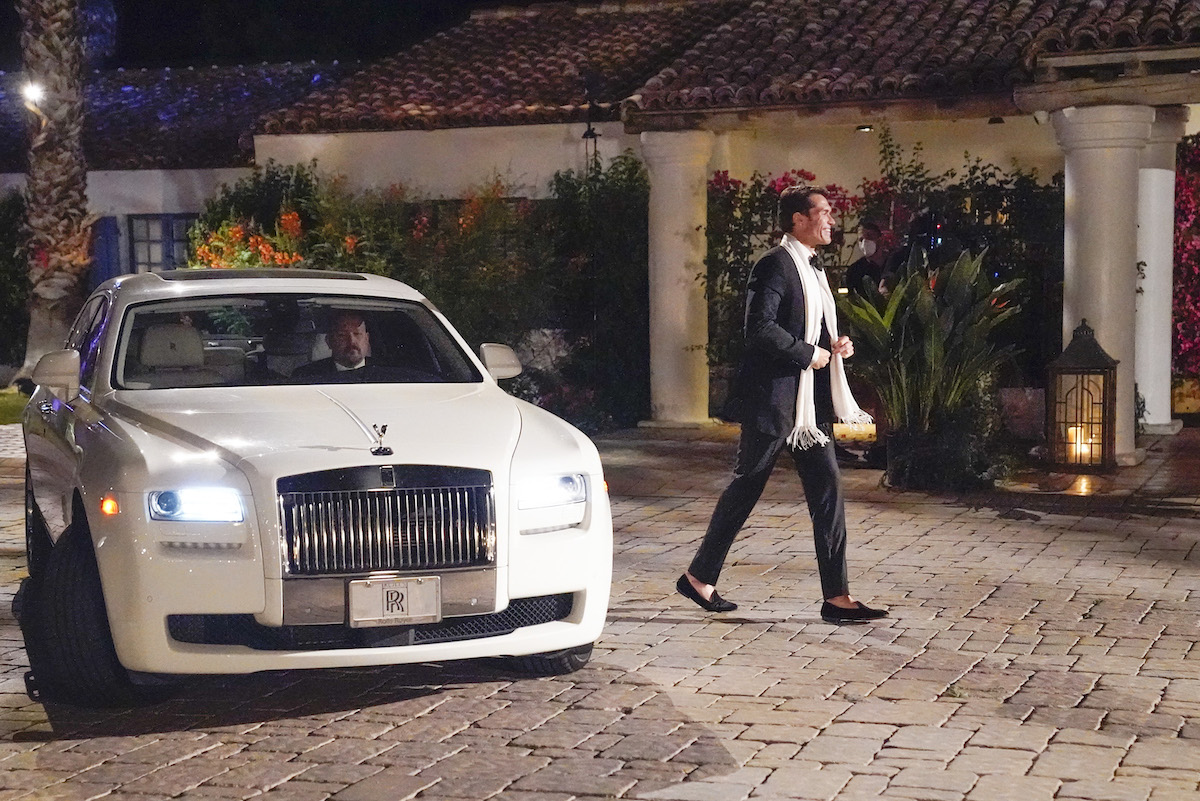 RELATED: 'The Bachelorette' Fans Talk About Sexual Harassment After the Men Play Strip Dodgeball
Bennett made quite an entrance on the first night. He came in a Rolls Royce right after another man came in a station wagon. He also wore a tuxedo, a white scarf around his neck, and loafers.
"I thought coming from New York all the way to Palm Springs, the only way to come was in true Hollywood fashion," Bennett told Crawley. She claimed she liked it.
He later walked into the house and drank what looked like a dirty martini. "Bennett shows up in his Rolls Royce and he's just on his 007 vibe. That is a tough act to beat, I can't lie," Riley Christian said on the show.
However, Moss was the one who got the first impression rose. Bennett didn't get a lot of time with Crawley in the second episode.
The second episode ended with his fancy room tour
RELATED: 'The Bachelorette': Clare Crawley Defends Falling So Quickly, Says It's 'Not for Anybody to Really Decide'
Bennett was part of the first group date of the night in the second episode. There was an awkward pause because no one pulled Crawley away to talk.
Bennett then pulled her away and said he was a "New York, Harvard guy." The financial planner said he wanted to live life and have experiences before Crawley interrupted him to go back and tell the rest of the guys how upset she was about the men hesitating.
Fans didn't see Crawley go back to Bennett after she left so they joked about it. The second episode ended with a short clip of Bennett coming out of his room in a robe having his "evening spa water." He shows his room, which has multiple fireplaces and we see his spacious bathroom where he keeps his sheet masks. We then see him have a sheet mask on his face while relaxing at the jacuzzi.
Fans think he's just like Schmidt
RELATED: 'The Bachelorette': Did Clare Crawley Admit to Ruining Her Season?
Schmidt from New Girl was known for unnecessarily bragging. He always dressed in expensive outfits, and doesn't handle messes very well. Schmidt also would say inappropriate things and his roommates would have him put money in a d**chebag jar. Fans think Bennett is a spot on twin for the TV character.
One fan tweeted a side by side picture of them telling fans to "spot the difference." Many agreed in the comments given they have a similar style. Bennett also isn't afraid to name drop Harvard in a conversation.
That's not the only New Girl doppelgänger of the season. Another fan noticed Chasen Nick looks like Sam Sweeney (David Walton) from the show. Fans will have to keep watching to see if either of them will win over Crawley.