'The Bachelorette' Fans React to Michelle Young's Men Fighting to be 'Teachers Pet'
The Bachelorette fans have reacted to a new Instagram teaser when the men of Michelle Young's season all fight to be "teacher's pet." Young, an elementary school educator, starts her journey for love beginning tonight as the second half of the two-season Bachelorette block of shows commences. However, it already seems like a race to the finish for her potential suitors, who all jockey to be the "teacher's pet" in the social media clip.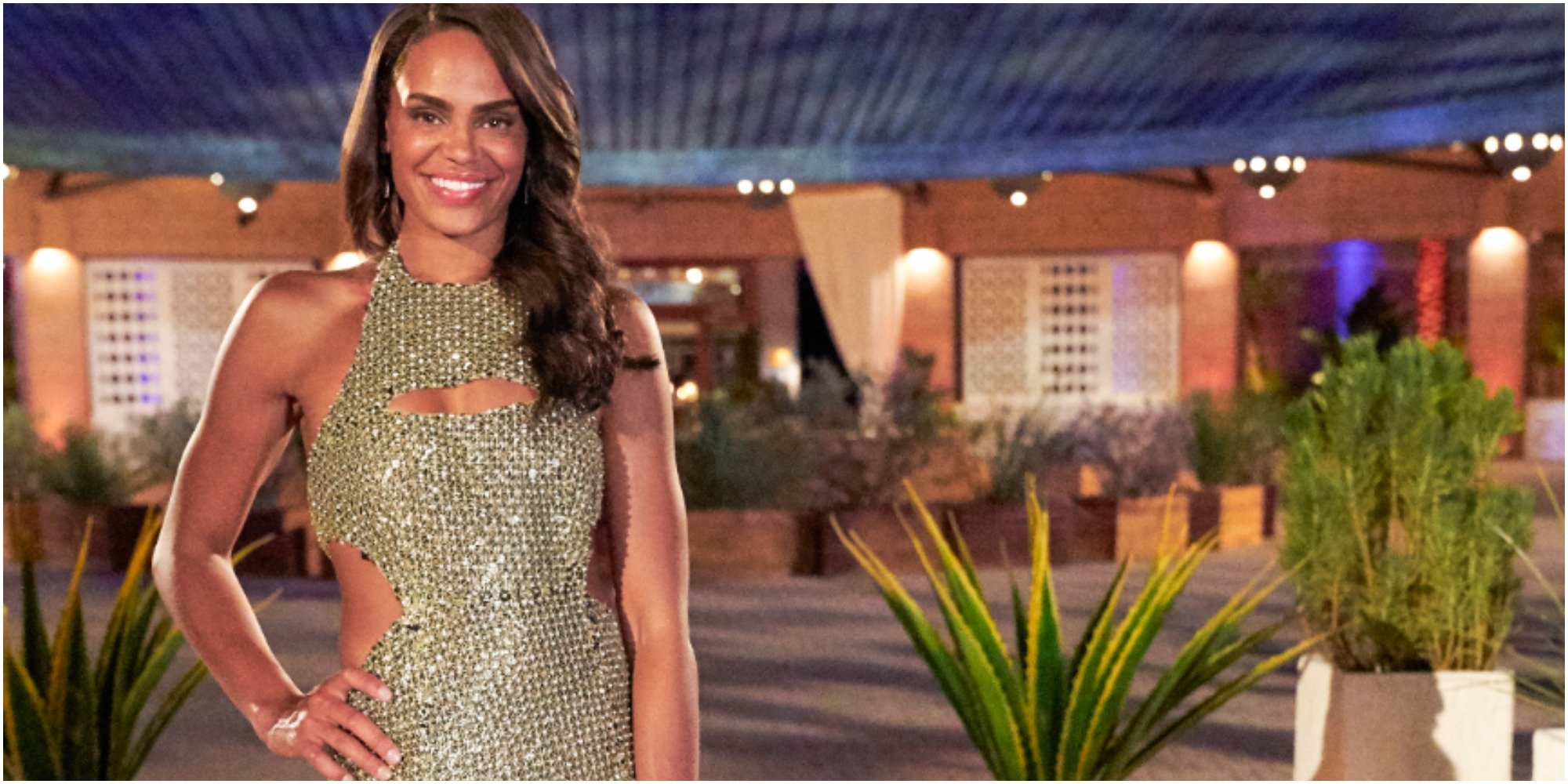 Michelle Young will choose from 30 eligible bachelors
Young is a former Division I basketball player turned elementary school teacher. She was a late addition to James' season but quickly became a fan favorite of viewers who found her honesty and love for others refreshing.
Of her upcoming journey, Young said to The Hollywood Reporter, "I think the biggest reason of why I said yes is because how the process challenges you as a person to open up, to stay vulnerable."
"I knew that I could potentially find my person. Walking into that, I also knew that I'd be able to represent who I am as a woman of color and a teacher," she claimed.
Her contestants vie to be the "teacher's pet"
In a clip uploaded to Instagram, the show's official site asked in the caption of an Instagram post, "see who will get an A+ in love when The Bachelorette premieres Tuesday."
The show appears to lean into Young's teaching job as her suitors will be involved in some school-related situations throughout the season. The men are sitting behind desks. They are also performing chemistry experiments.
In another scene, a contestant wears an apple costume in his attempt to be the proverbial "apple for the teacher.
Young shows off her moves on the basketball court as she coaches the men through a game.
"Class is in session," joked Young.
It is not clear if the show will feature Young's students. They appeared in a show of support during her days as a Bachelor contestant. There they quizzed Matt James over his intentions toward their favorite educator.
Fans react to Michelle Young's contestants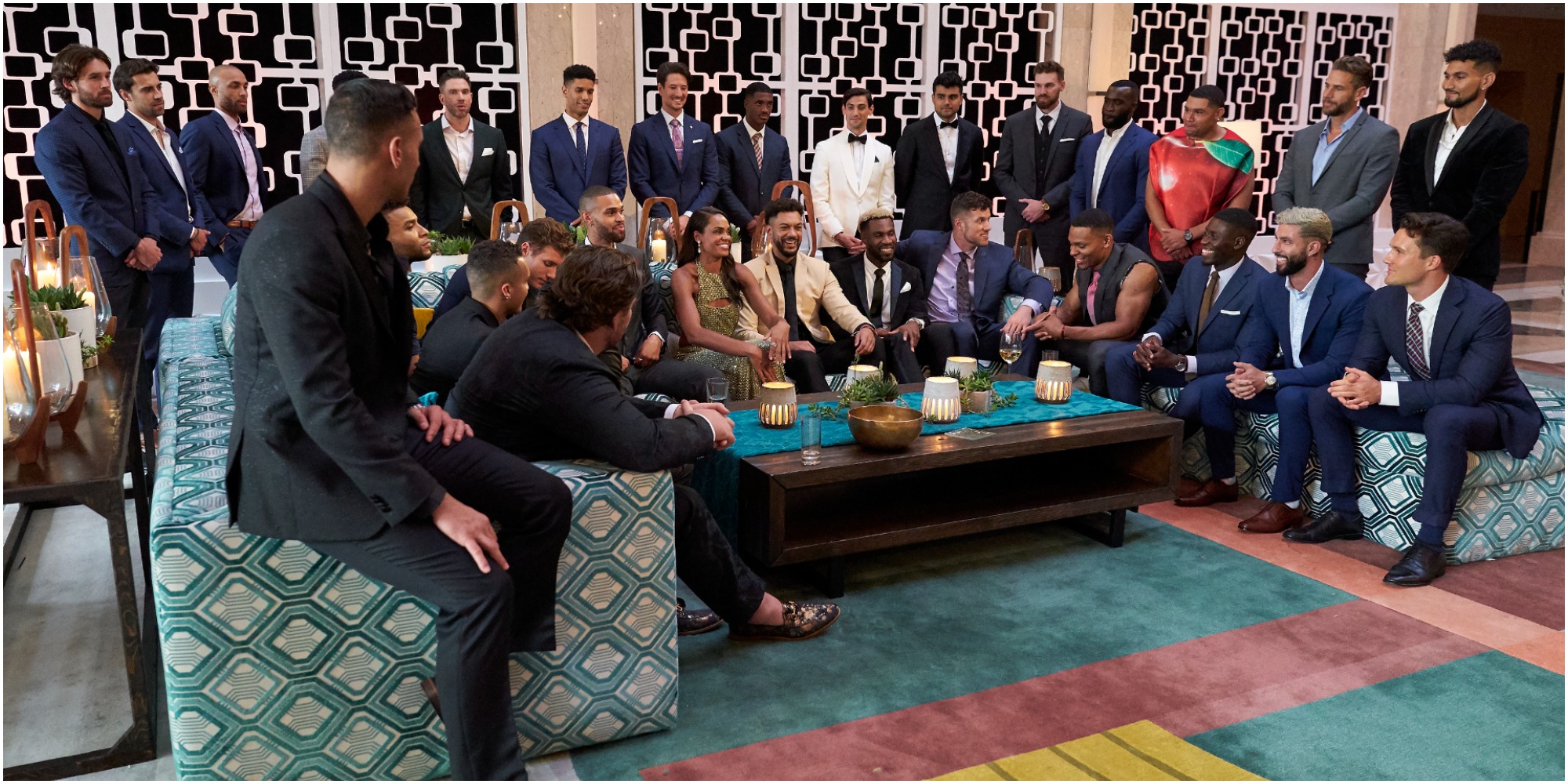 Bachelorette fans reacted to the video of Michelle Young's contestants as they attempted to catch her eye throughout the season.
"Michelle is stunning, and this season it will be refreshing to watch a genuine person falling in love. All the best, Michelle!" wrote one fan.
"Last season was so low budget. I'm glad they saved the money for Michelle. Class act this woman is" penned a second follower.
"I officially title Michelle as the queen of the universe! I'm watching this season; I'm watching every episode twice, I tell you," claimed a third Instagram user.
"He was done SOOOO dirty on the bachelor. I was PRAYING they'd make her The Bachelorette. This will be good!!!" explained a fourth viewer of The Bachelorette.
The Bachelorette airs Tuesdays at 8 p.m. EST on ABC.