'The Bachelorette' Fans Realized the Men Look Like These Cartoon Characters
The fans are looking closely at the cast of The Bachelorette. They're making the judgement call of who is right for Clare Crawley. But they're also noticing the men look like famous actors and cartoon characters. Here are three doppelgängers they got and more. [Warning spoilers for the Oct. 20 episode!]
Chasen Nick got Sam Sweeney from 'New Girl'
RELATED: 'The Bachelorette': Did Clare Crawley Admit to Ruining Her Season?
Chasen Nick is a 31-year-old IT Account Executive. The California native had fans thinking about David Walton, who played Sam Sweeney from New Girl.
There are a few similarities there with his hair and face. Chasen talked about his past with Crawley in the second episode.
He said he used to be bullied for being short. He would stay in and play video games when he was younger. Crawley claimed she felt "invisible" in high school. They ended their time with a kiss. Other fans had fun making comparisons between other men and cartoon characters.
Blake Moynes got Makunga from 'Madagascar: Escape 2 Africa'
RELATED: 'The Bachelorette': Why Tayshia Adams Might Have a Dramatic Ending to Her Season
One fan said Blake Moynes looks like Makunga from Madagascar: Escape 2 Africa. The lion was the antagonist of the movie. Blake also hasn't been afraid to step on a few toes this season.
Crawley sat down with him on the first night and mentioned he broke the rules by reaching out to her before the season. "Blake was the only person that messaged me, the only person I had any contact, talked to, any sort of communication with," she told Entertainment Tonight. "We're given these rules to respect the process of it all and I definitely 100% respected the process."
He also took a risk in the second episode. There was a group date where the men were split into two teams and played strip dodgeball. The losing team had to walk back without their clothes, and the winning team got more time with Crawley.
Blake lost, but he decided to get dressed and interrupt her time with someone else. "It was definitely a risk," Crawley told him the next day. "And at the end of the day I know I told you 'I hope it's not like an every day thing'. But it was something that again I thought was amazing of you to do." She then gave him a rose so he wouldn't worry.
Dale Moss got Hero Girl from 'The Polar Express'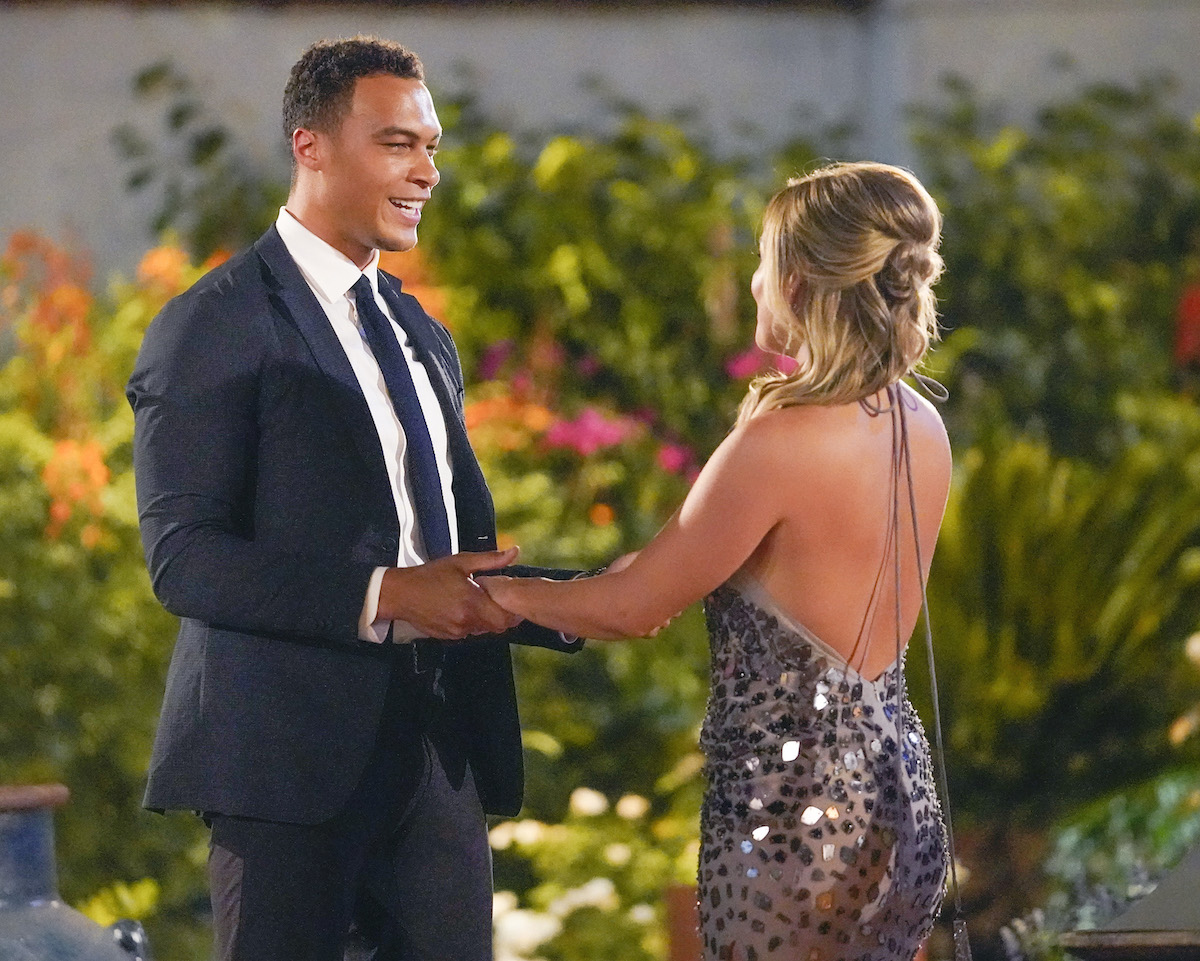 RELATED: 'The Bachelorette': Clare Crawley Defends Falling So Quickly, Says It's 'Not for Anybody to Really Decide'
Dale Moss is obviously Crawley's favorite. She gave him the first impression rose in the first episode. The reality star also said she might have found her husband after meeting him.
He's obviously a good looking man so that might be a big reason why she fell so hard for him. But fans also thought he has a few similarities with Hero Girl (Nona Gaye) from The Polar Express.
So far all three men are still in the running to win over Crawley. Fans will have to keep watching to see if she will pick one of them in the end.
[Correction 10/21/2020: A former version of this article incorrectly referred to Chasen Nick as Chasen Coscia.]