'The Bachelorette' Fans Shame Kaitlyn Bristowe for Her Fast Food Order — It's 'Literally the Worst Thing on the Menu'
The Bachelorette Season 11 star Kaitlyn Bristowe made headlines for being cast on Dancing With the Stars this fall. However, fans are food shaming her for her weekly fast-food order.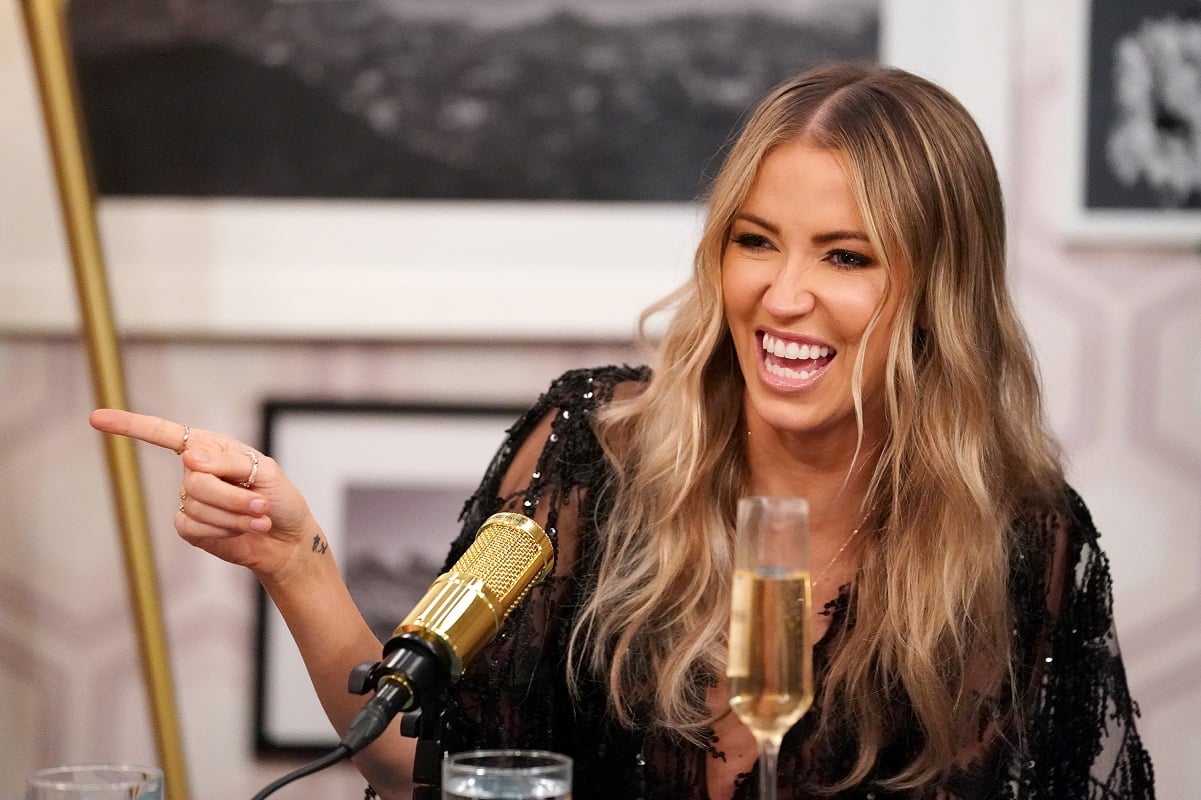 Kaitlyn Bristowe shared her weekly McDonald's order with 'The Bachelorette' fans
The Bachelorette star Bristowe is diligently getting ready for her time on Dancing With the Stars by getting in shape.
"I've been working so hard on my mental and physical health over the last 14 weeks," she wrote on Instagram. "Reading, meditating, resting, working out, lifting heavy, Pilates, boxing, going to physical therapy for mobility and strength, getting sports massages, dry needling. My body at 35 feels strong and ready to dance."
RELATED: Former Bachelorette Kaitlyn Bristowe Opens up About 'Hormonal Depression,' Fans Say They Relate
However, she has a cheat day every Sunday with her favorite fast food from McDonald's. One fan asked what her order was, so Bristowe responded. She had no idea that her answer would drum up so much controversy.
"I don't eat meat, so I get a fish filet w/ no cheese (who puts American cheese on fish), add shredded lettuce, large fries, and a Diet Coke!" the star tweeted. "And I dip my fries in sweet and sour because it's the only way. McDonald's ketchup tastes like chemicals to me. I'm a ketchup connoisseur."
'The Bachelorette' fans pointed out that fish is meat — 'You can do better'
Bristowe's followers quickly commented that she is eating meat since fish is a type of meat.
"This is the most trash order I've ever witnessed," one fan tweeted.
Others chimed in, noting that the fries also have beef seasoning on them.
RELATED: Bachelor Nation Believes This 1 Season Was the Last 'Genuine' One Before Everything Changed
"The fish filet is literally the worst thing on the menu for you," another fan wrote. "The most amount of calories and fat. But I guess if you are having Mickey D's, it's all the same."
After numerous comments from fans, Bristowe responded in an Instagram Story.
"This was a whole thing on Twitter," the DWTS contestant responded when another fan asked her about her McDonald's order. "I said I don't eat meat so I get the fish fillet and people came after me saying that fish is meat. OK. I'm sorry. I'm a pescatarian."
Some fans came to Bristowe's defense
"Yes, it is meat," one fan wrote. "But it's not red meat. Which obviously she doesn't eat. And everyone else knew what she meant."
RELATED: 'The Bachelorette': Kaitlyn Bristowe's Season Did Lead to 1 On-Air True Love Story (Spoiler Alert: It's Not Hers)
Bristowe knows from now on to refer to herself as a pescatarian, not a vegetarian, or fans will quickly correct her.
"Too much judgment over a personal choice," another fan added. "Move on, y'all. There's bigger things to worry about."
You can watch the former Bachelorette on Dancing with the Stars this fall on ABC. The show airs Mondays at 8 p.m. EST.