'The Bachelorette' Fans Slam Dale Moss for Already Speaking To Paparazzi About His Split From Clare Crawley
Dale Moss was seen talking to paparazzi about his breakup with Clare Crawley and some fans of 'The Bachelorette' are not happy about it.
On Jan. 19, Dale Moss announced that he and Clare Crawley broke up after getting engaged on Season 16 of The Bachelorette. Moss published a statement about the breakup on Instagram while Crawley has not commented on the split.
The day after announcing his breakup from Crawley, Moss gave a brief interview with paparazzi. This led some fans of The Bachelorette to call out Moss for his behavior following the breakup.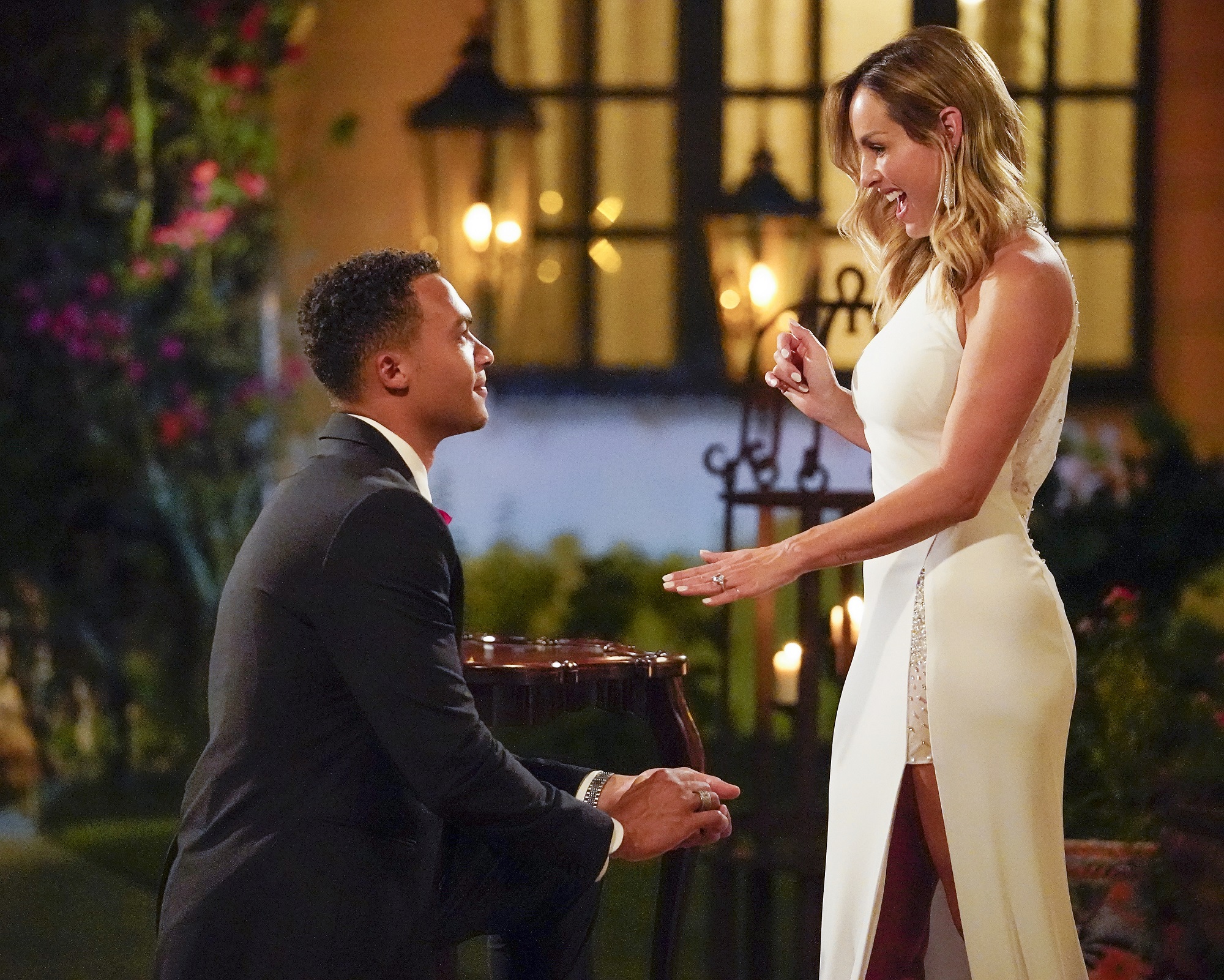 Dale Moss posted about his breakup from Clare Crawley
Crawley and Moss met on Season 16 of The Bachelorette and were engaged a couple of weeks into filming. Tayshia Adams replaced Crawley for the remainder of the season.
In the Instagram post, Moss let fans of The Bachelorette know that he and Crawley broke up, writing:
"I wanted to share with you all that Clare and I have decided to go our separate ways. We appreciate the love and support we've received from so many people, but this is the healthiest decision for both of us at this time.

We strongly believe in leading with love and always remaining true to oneself – something our families have taught and instilled in us throughout our lives. We only hope the best things for one another.

Please respect our privacy as we work through this together."
Dale Moss spoke to paparazzi about the breakup
On Jan. 20, Page Six published a video of Moss speaking to paparazzi in New York City.
"Obviously, it's not the greatest situation, but Clare and I have a lot of love for each other and this is the healthiest thing for us right now," Moss said.
When asked if he would continue to be friends with Crawley, Moss replied, "Clare and I will be cool."
As an explanation for the breakup, Moss said, "Honestly, we've just got a lot going on in our lives right now. This is just the healthiest thing for both of us."
While Crawley and Moss have broken up, Moss does not have regrets about going on The Bachelorette.
"None whatsoever," he told the reporter. "I met Clare, you know? That's why I went on the show."
When asked if he would ever appear on The Bachelor or Bachelor in Paradise, Moss replied, "Not there yet, man."
Fans of 'The Bachelor' reacted to Dale Moss' new interview
After the video of Moss speaking to the reporter made its way online, fans of The Bachelorette analyzed Moss' answers. After watching the new interview, some fans of The Bachelorette have a negative perception of Moss.
One fan wrote on Reddit, "He seems like he's really enjoying the paparazzi asking him questions and he's giving 'all the right answers' he's trying to be on that paradise beach for sure!"
"Dale is a media pro and he is very image conscious. He is controlling the narrative. He also seems very cool with the break up which confirms to me that he was never into Clare who is probably somewhere devastated and trying to deal with being dumped," a fan speculated on Reddit.
"I wanted to give him the benefit of the doubt yesterday… But talking to and joking with the paparazzi, when Clare hasn't even posted her own announcement yet, is gross," wrote a Reddit user.
Despite some of the negativity directed at Moss, other fans of The Bachelorette do not blame Moss for the breakup or speaking about it publicly.
"… There doesn't have to be a bad guy in every break up. C&D just weren't a good fit. They rushed into this relationship on a FAKE reality tv show and it is the least surprising break up in BN history. Just let them both be," a Reddit user wrote.