'The Bachelorette': Gabby Windey on the State of Her Friendship With Rachel Recchia Post-Filming
Ever since Gabby Windey and Rachel Recchia appeared as co-leads on The Bachelorette, fans have wondered if the two are still close post-filming. Gabby recently revealed the state of their friendship and answered other burning questions about the two reality TV stars. 
Gabby Windey and Rachel Recchia became close during 'The Bachelor'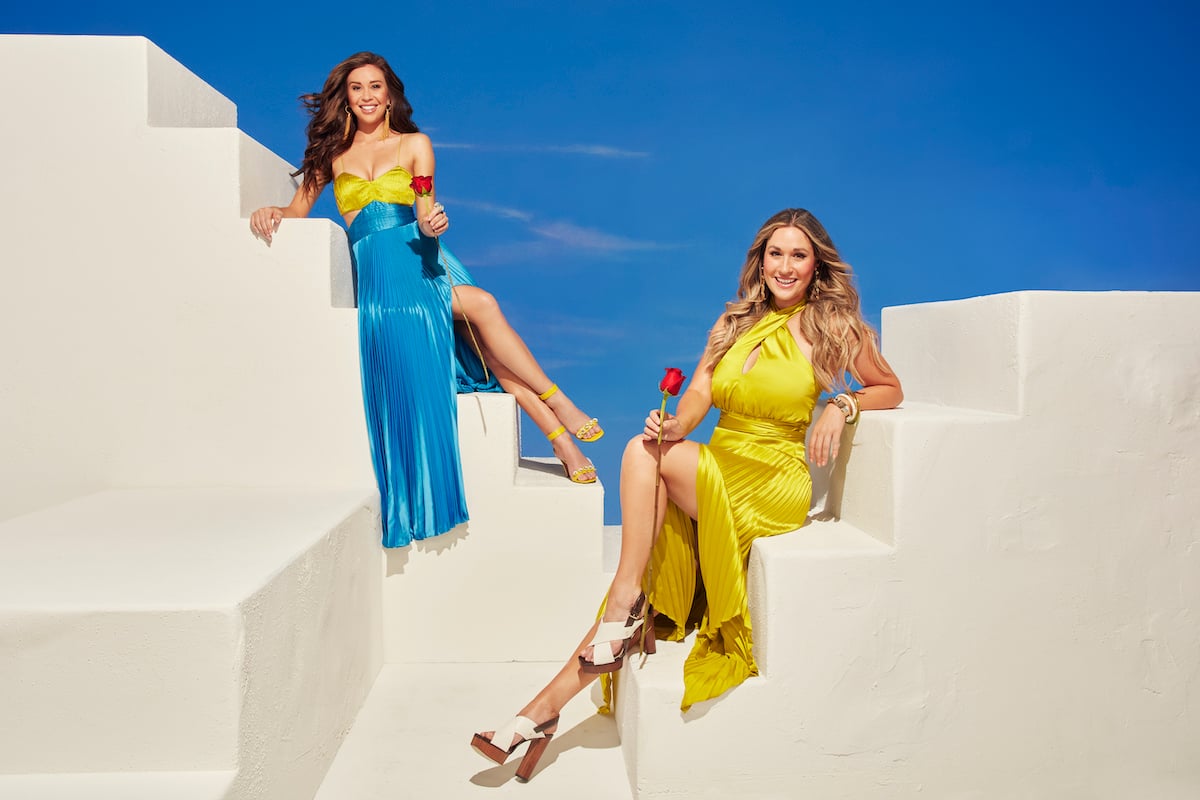 Gabby and Rachel met as contestants on Clayton Echard's season of The Bachelor. Their friendship grew throughout the season, and they both ended up in the final three. 
But heading into the finale, Clayton admitted he slept with each of the remaining women and then dumped Gabby and Rachel simultaneously. The shared heartbreak brought the two even closer. 
Gabby and Rachel appeared on After the Final Rose, where host Jesse Palmer announced they'd be co-leads of the next season of The Bachelorette. Both looked thrilled to embark on the adventure together. 
So, are Gabby Windey and Rachel Recchia still friends after 'The Bachelorette'? 
According to previews for their upcoming season of The Bachelorette, Gabby and Rachel will date the same group of men. Knowing the situation could complicate their relationship, fans reached out to Gabby on social media to ask if she and Rachel were still friends.
"She's my number 1!! Of course!" Gabby replied alongside a photo of her and Rachel, per Bachelor Nation.
On her social media, Rachel has posted several photos with Gabby. Many shots appear to be from promotional events for the new season, suggesting the two are still close since filming wrapped. 
'The Bachelorette' stars say they have each other's back
Gabby, 31, and Rachel, 26, are likely still close because of the strong bond they formed on The Bachelor.
"I am so happy," Rachel told Gabby during the After the Final Rose special. "It's crazy. This is insane, and I'm excited to do this journey with you. We did it once together. We've been through the most crazy experience together."
"I'm a girl's girl through and through," Gabby added. "So having a friend by my side is the best thing I could ask for."
Gabby and Rachel have been optimistic about their shared venture from the beginning. And just before they headed into filming The Bachelorette Season 19, the two promised to hold each other's trust and friendship above all else. 
"We just got thrown in, but I have faith and a lot of trust. And I love Rachel to death, and I know we're gonna have each other's backs the whole way," Gabby said on Good Morning America. "So there's really not a doubt in my mind that it's gonna end up well."
"It's actually insane the things me and Gabby have been through," Rachel added, alluding to their shared experiences with Clayton on the show. "We always knew that we had a bond forever, and to get to do this together, now [she's] never going to be able to get rid of me!"
The Bachelorette Season 19 premieres on July 11, 2022, on ABC. 
RELATED: 'The Bachelorette' Season 19: Superlatives for the Men of Gabby Windey and Rachel Recchia's Season