'The Bachelorette': Greg Grippo Was Almost on Becca Kufrin and Clare Crawley's Seasons Before Starring in Katie Thruston's
Katie Thurston's season of The Bachelorette wasn't the first one Gregg Grippo considered joining. In a recent interview with former bachelor Nick Viall on his podcast, The Viall Files, the contestant walks us through his history with the franchise. The first time he ever spoke to producers was for Becca Kufrin's season in 2018.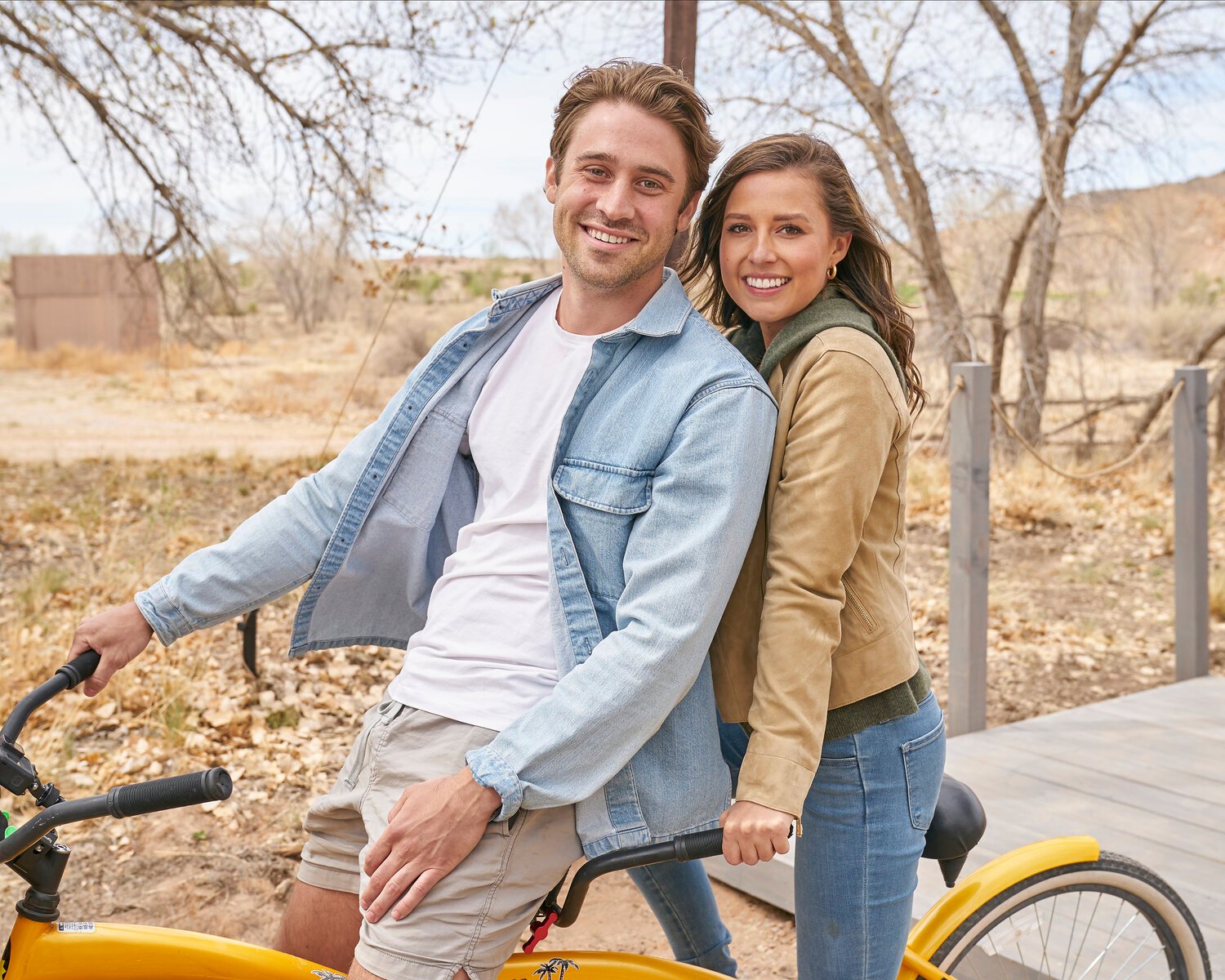 Greg Grippo says his sister submitted his 'Bachelorette' application
Grippo told Viall that he didn't apply to be on The Bachelorette. His sister Samantha did. When he got a call from producers, they were casting for Becca Kufrin's season.
"I thought it was my buddy pranking me at first," he said of receiving that first call from casting. "I was like 'No, who the hell is this?'"
Grippo turned them down.
"[I] Didn't even go through with the next steps," he said. "Just told them it wasn't the right time for me. I was extremely young. I wasn't ready to be on the show at all. And actually what ended up happening was my dad was sick three months later. So I ended up having to be home regardless."
Greg Grippo was almost on Clare Crawley's 'Bachelorette' season
Producers contacted Grippo again for Clare Crawley's season of The Bachelorette. This time, he decided to go (agreeing before he knew who the lead was).
"It ended up getting announced that it was Clare about three days before I was leaving," he said. "Bags were packed, I was ready to go. And I'll always remember, she was announced on GMA and I was like, 'I don't know if she's gonna like me. I don't know if this is like the perfect fit.' But casting was like, 'Age is just a number. You never know.' And, yeah, I'll give anything a shot really. I was just like, 'Who knows? Maybe we'll hit it off.' You just never know until you know."
RELATED: 'The Bachelorette': Was Clare Crawley's Season Edited in a Purposefully Unflattering Light?
But shortly after arriving, COVID-19 hit the United States. So producers sent everyone back home.
"I think it was like five months down the line, they restarted that season," he said. "I remember them calling me back in June asking me if I wanted to do it. And I had a long talk with my family, long talk with producers… I wanted to do it if I truly saw myself with the girl. And I just didn't feel like it was gonna be a good result. You go on this TV show and you kind of lay it all out there, you don't know what to expect. But I just feel like it wasn't for me at that point."
Greg finally joins Katie's season
When The Bachelorette producers contacted Grippo for Thurston's season, he was more willing.
RELATED: 'The Bachelorette': Greg Grippo Addresses the Acting School Rumors
"This time around, that it was Katie, I was pretty excited," he said. "All of Matt's girls seemed really great. I was like, 'There's no way I'm ever gonna do this again after Clare's season.' And then they ended up calling me on my dad's anniversary and I'm like, 'Of course you guys call me on this day.' And they're just like, 'Hey, why don't you give this a shot again.' I didn't think I was gonna do it until the very last moment honestly. I just hopped on a plane and got over there."
There you have it: Grippo's entire Bachelorette history. He told Viall he was waiting for the lead he could be his "true, authentic self" with.