'The Bachelorette' Alums Hannah Brown and Tyler Cameron Are Pulling on Fans' Heartstrings With Their Oddly Similar YouTube Videos
During The Bachelorette Season 15 with lead Hannah Brown, fans thought she would end up choosing Tyler Cameron. However, she picked Jed Wyatt instead, and fans were heartbroken. Miss Alabama found out afterward that he lied to her and had a girlfriend back home. 
When they broke it off during the finale, fans hoped the date she asked Cameron to go on would turn into something more. The pair continually tease fans about their relationship status, and their new YouTube channels are no different.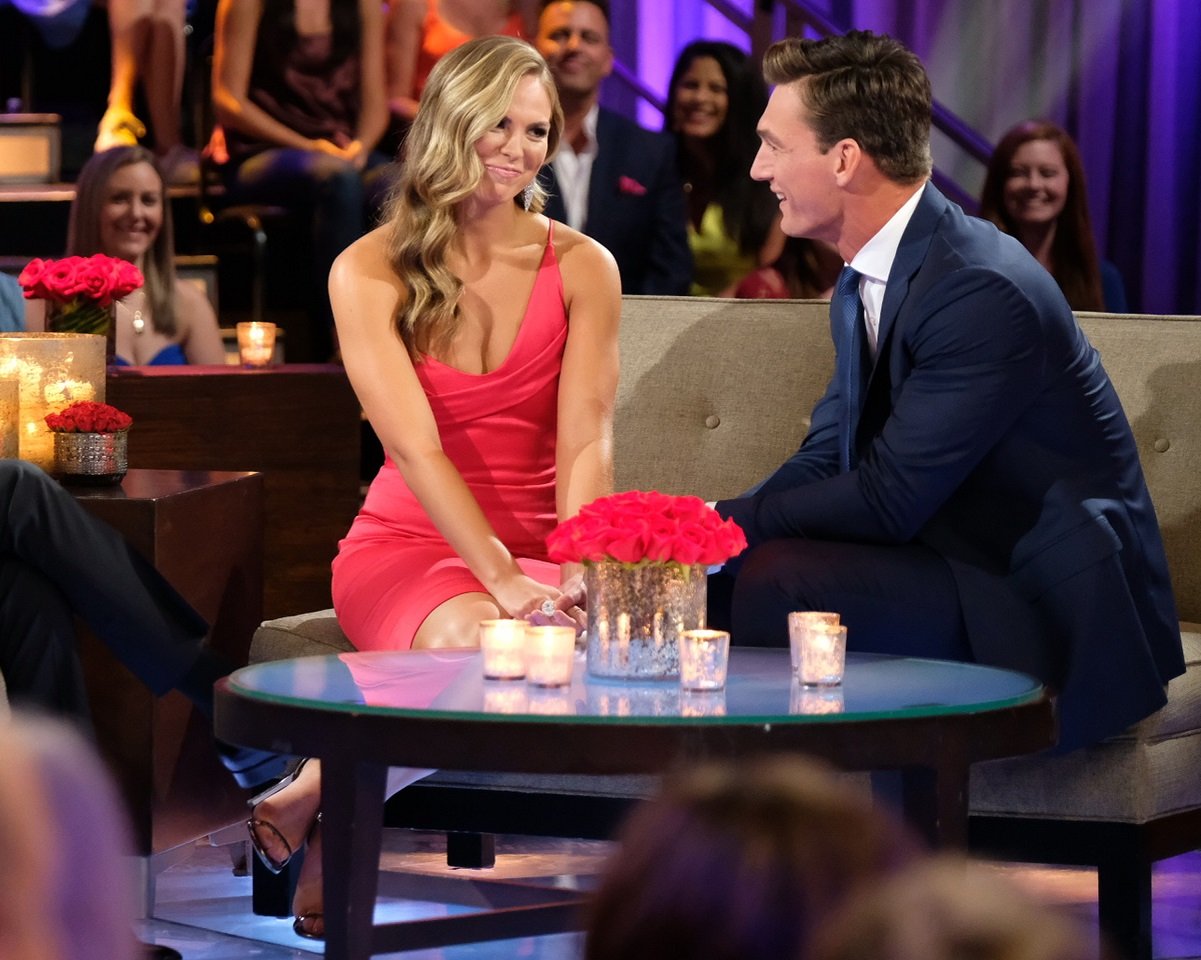 Are 'The Bachelorette' stars Hannah Brown and Tyler Cameron dating?
When the coronavirus (COVID-19) quarantine began in March 2020, fans spotted Hannah Brown visiting Cameron in Jupiter, Florida. She quickly became a part of what the group of friends coined as "The Quarantine Crew." 
Cameron, future Bachelor Matt James, Ryan Cameron, Brown, and several other friends shared YouTube videos, TikToks, and various daily social media posts. Fans speculated at the time that the former beauty pageant winner was secretly dating the model from Florida.
However, the two later squashed rumors that they were seeing each other.
RELATED: 'The Bachelorette': Clare Crawley's New Promo Has Fans Begging ABC To 'Stop the Cringe-y Puns'
"She's an incredible person," Cameron told Us Weekly. "There's no doubt I think we would have been just fine. We kind of went our ways and are different people than what we were then. I'm lucky to have her as a friend in my life. That's important." 
Brown and Cameron's YouTube videos are oddly similar
While Cameron started his YouTube channel on Aug. 11, 2020, Hannah Brown began hers on Sept. 24. In the trailer for both channels, the stars are sitting in bathtubs full of bubbles.
"You think you know me?" Cameron begins. "Y'all don't have a clue." Then he blows bubbles in the camera's face from his bathtub.
RELATED: 'The Bachelorette': Lead Clare Crawley Shares 'Top Secret Details' on her Season in Interview with Chris Harrison
Fans could not believe that Brown began her video in a very similar way. She also has a laptop with her in the bathtub full of bubbles. 
"Oh, hello there," she begins. "Glad you're here because I was just about to start spilling all the tea. It's gonna be good."
Then Alabama Hannah sips from her teacup, which says, "boy tears."
Fans hope the similar videos imply that we will see Brown and Cameron together
"Literally, what are they doing to my heart?" one fan asked on Reddit. "Why did they both start YouTube channels in a bathtub?! I'm guessing for publicity but DD4E [Denial Den Forever]."
Some fans have affectionately coined the phrase "Denial Den Forever," to discuss how they hope Hannah Brown and Tyler Cameron eventually ends up together. 
"I do think I might be going on some dates," Brown continues in her video. "We'll see how that goes. Hopefully, better than it has been."
Viewers want to believe that she opened her channel similarly to Cameron to tease fans of possible future dates between the two Reality TV stars. It looks like we will have to subscribe to find out.