'The Bachelorette': Hannah Brown and Tyler Cameron Were Spotted in LA Together — 'That Chemistry is Undeniable'
The Bachelorette alums Hannah Brown and Tyler Cameron continue to play with our hearts. After quarantining together for weeks, they admitted they were not dating. Now, they were spotted together again, and fans cannot get past how they look at each other. Is there something there?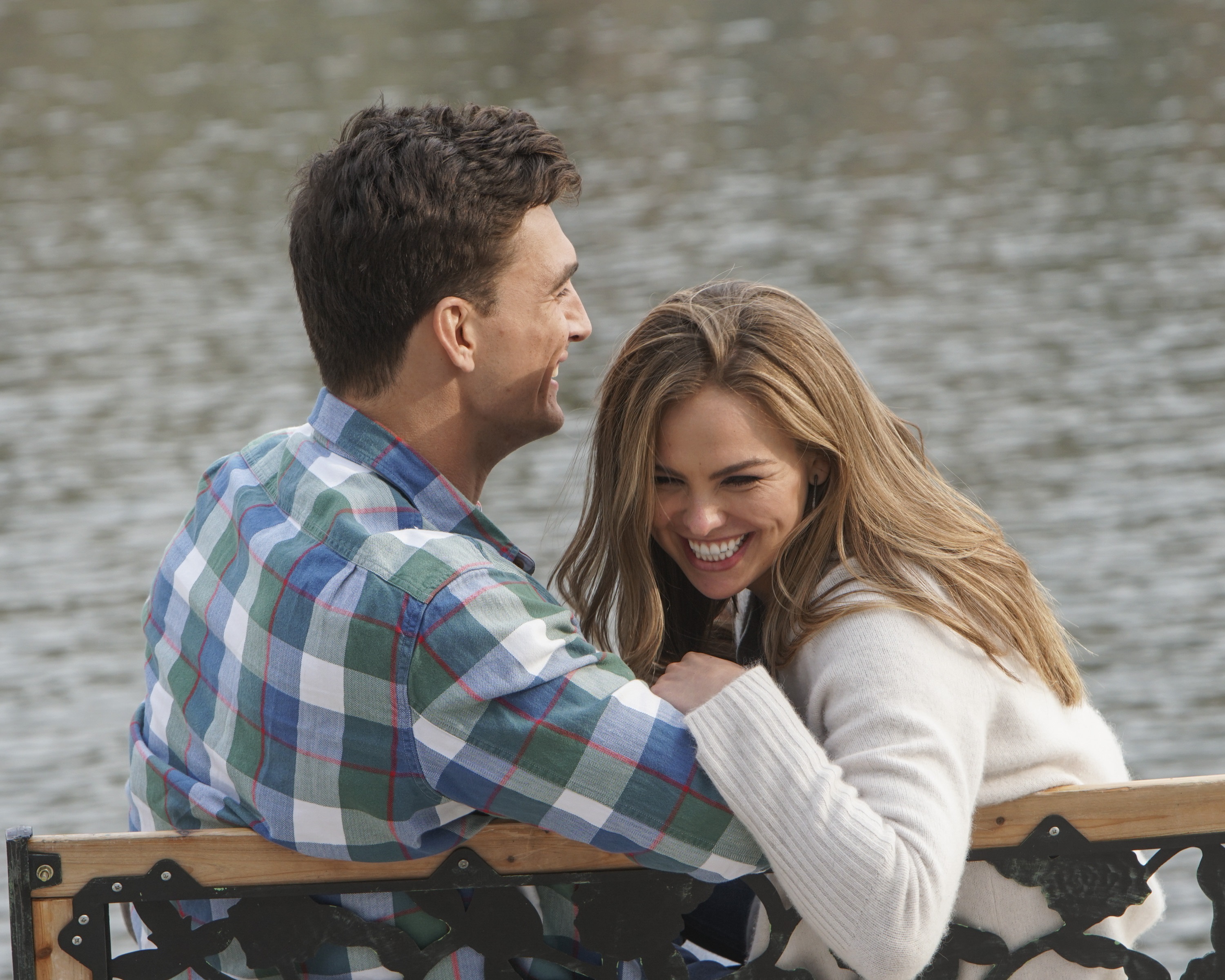 What happened between Hannah Brown and Tyler Cameron?
After The Bachelorette Season 15, fans will remember that Brown quickly broke up with her final choice Jed Wyatt because he had a girlfriend at home. She chose to go out on a date with Cameron, but nothing came of it. Fans spotted the model with Gigi Hadid shortly after.
However, when Cameron's mother died in March 2020, Brown flew down to Florida to console her friend. Only two weeks later, the nation locked down due to the coronavirus (COVID-19). The pair quarantined together in Jupiter, Florida, sharing videos and photos daily of their antics with several friends. 
RELATED: 'The Bachelorette': Hannah Brown is 'Spilling All the Tea' With Her New YouTube Channel
Every day, fans would speculate that Brown and Cameron were back together. However, the Tannah shippers were heartbroken again when Brown told fans via Instagram that she was still single. 
"You know, I definitely want to be in a relationship," Brown said in an Instagram live on May 6, 2020. "I think I'm finally getting to the point where I can say that I could do that at this point in my life. I think I needed a little break, and I definitely took that. I'm going to be single until it's right. I don't date around, really. You have to date people, but I date, like, seriously."
Although she doesn't explain why she's not dating Cameron, we can see that they make great friends. The former Bachelor contestant said that the quarantine was good for them.
"We got to kind of air a lot of things out and became friends again and put a lot of stuff in our past," Cameron told Entertainment Tonight.
Are Brown and Cameron back together again or just friends?
Hannah Brown and Tyler Cameron met up in Los Angeles, California, on Sept. 29, 2020, and the paparazzi grabbed a few photos. In the pictures, the two are having lunch together; however, fans point out how they look at each other says something more.
"She is into him, and it's unrequited – that's my read," one fan wrote on Reddit. "Just look at how she looks at him. Honestly, for a while, I thought he could do better, but I'm beginning to think they'd be good for each other."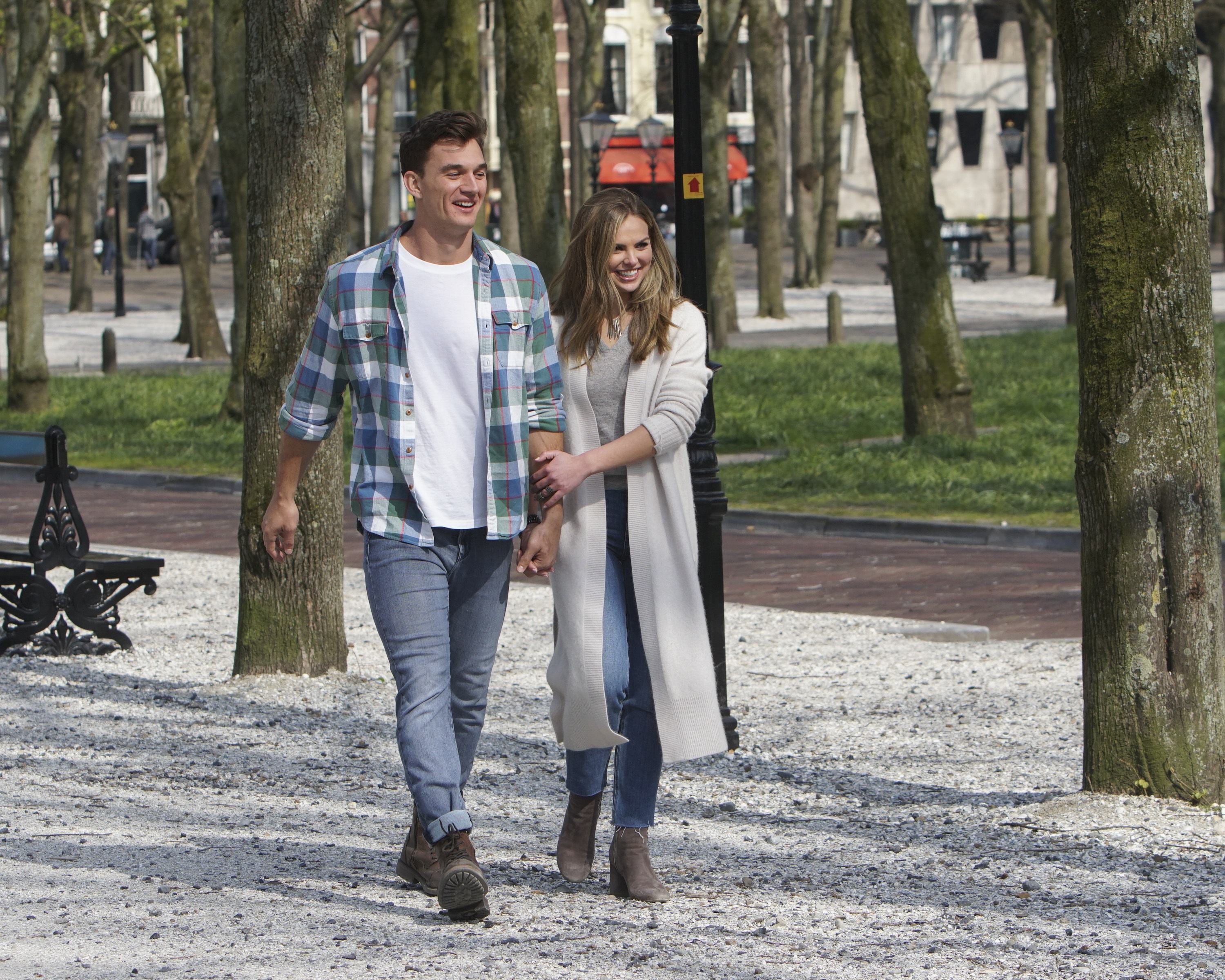 RELATED: 'The Bachelorette': Hannah Brown and Other Former Stars Explain Why Their Relationships Didn't Work
Other fans agree, "that coy, playful look on her face says it all."
Cameron's friend, filmmaker Jacob Laham, took a sweet photo with Brown and shared it with his Instagram Story. However, fans want to know why she can't do the same with Cameron.
"Yep, I'm ready to get on this roller coaster again," another fan added. "And I'll be ready the next time it happens too. And the next time. Pretty much until they end up together."
There's something about these two that fans love to see. Hopefully, they see the chemistry all of their fans do and decide to give their relationship another chance.