'The Bachelorette': Hannah Brown's Mom Just Roasted Jed Wyatt
As fans of The Bachelorette know, Jed Wyatt did not end the show in Hannah Browns' best graces. Which, of course, means Hannah Browns' parents weren't fans either. And it's easy to see why — Wyatt hid some major information from Brown about his previous relationship the entire time he was on the show. Now, though Brown seems to have moved on, it seems like her mother is still out for blood.
Jed Wyatt caught out during 'The Bachelorette'
While sparks seemed to be flying between Hannah Brown and musician Jed Wyatt during their season together on The Bachelorette, it wasn't meant to last. It turns out that Wyatt had been keeping a pretty big secret from Brown. 
Musician Haley Stevens stepped forward to break her silence on Wyatt's lie. She informed Bachelor Nation that she and Wyatt were actually still dating when he decided to fly out and join The Bachelorette to woo Hannah Brown. 
Stevens told People, "We spent the night together the night before he headed to L.A. He told me [the show] was just an obstacle and we'd be stronger on the other side because of it."
"He told me [early on] that he had applied. He said, 'It's probably not going to happen, but it's a huge opportunity. I'm only doing this for my music.' He only did it for his career. He wanted a platform. He kept telling me, 'I don't want my dad to have to help me pay rent anymore.' He said he only wanted to be top five … to be a major player so that it would be beneficial," she added.
However, things get worse. Wyatt apparently ghosted Stevens when he returned from the show. "Everything in me wants to believe that he meant everything he said and got caught up in [the show]," she says. "I don't believe he's a terrible person, but it's a terrible situation. And part of me thinks I was the backup plan and he wanted me to be here in case it didn't work out. I feel 100% betrayed," said Stevens.
Jed Wyatt's happy to be done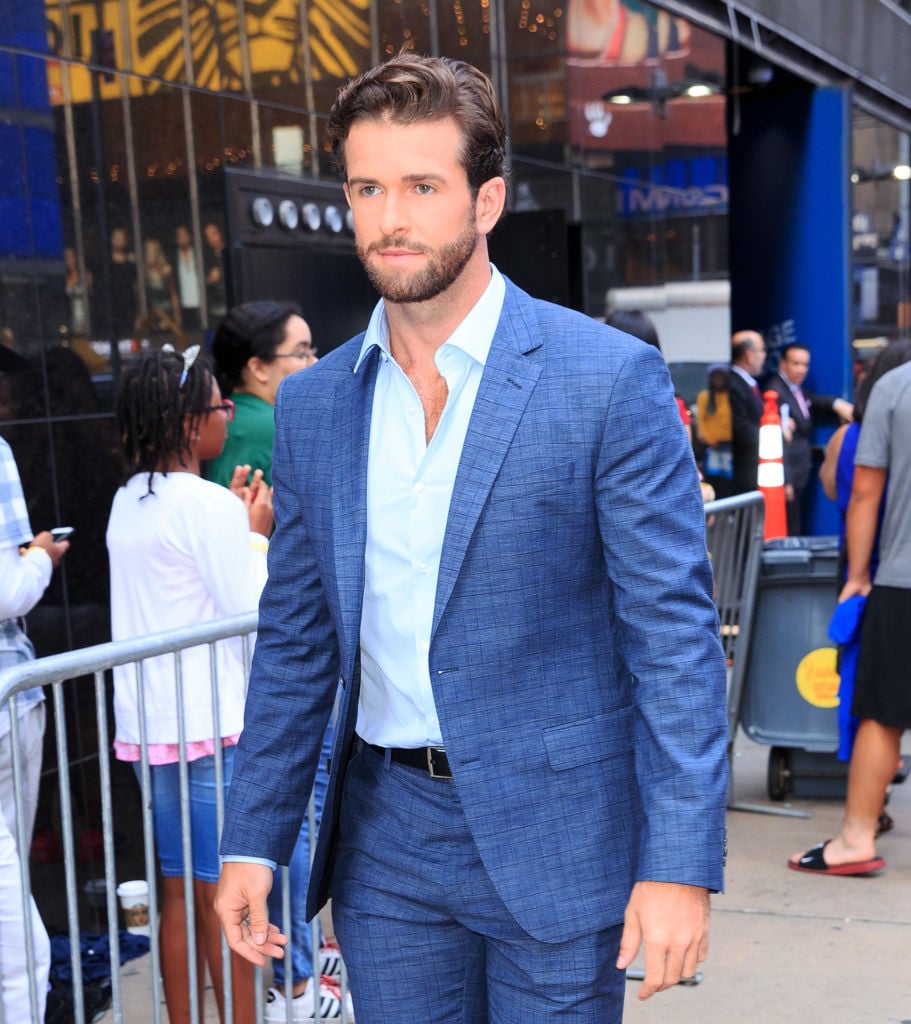 While The Bachelor: Listen to Your Heart is in full swing, Jed Wyatt is happy to be finished with the franchise. It turns out that Chris Harrison wanted Wyatt back on the show for a redemption arc after getting caught out on The Bachelorette.
Harrison told Us Weekly, "I think he needs a chance to maybe redeem himself, musically and emotionally. I think he bombed on both. It was a tragic ending to his story on so many levels."
Though Harrison was eager for Wyatt to redeem himself after the debable with Hannah Brown, Wyatt seemed uninterested. He replied, "I think the new show's a great idea and concept but I wouldn't have gone on the show in the first place if I had a girlfriend and I'm not going to go now because I actually do have a girlfriend. I'm in love. I would never compromise that."
"I'm very happy in my relationship, and I'm not looking to do another TV show at all," he added.
Hannah Brown's mom roasted him on mother's day
Though Jed Wyatt may be out of the spotlight for now, it seems Hannah Brown's mother isn't finished roasting him just yet. 
The Bachelorette star's mother took a quick jab at Wyatt on Mother's Day. She took to Instagram to post about her younger son, who had recently overdosed. She wrote, "Thank you God for letting him stay with me a little bit longer. You listened to my prayers and he is going to have a wonderful life."
She then added, "Best Mother's Day anyone could ask for and I don't have a son in law that hurts my ears when he sings!!! [Prayers] answered!!!"