'The Bachelorette': Heartbroken Tayshia Adams Was 'Secretly Beside Herself' During 'Men Tell All' Taping
The Bachelorette host Tayshia Adams held a secret throughout the taping of the series "Men Tell All" episode, which aired on Dec. 6. While she smiled for the camera as Michelle Young faced her eliminated suitors, she hid her heartbreak over the end of her engagement to Zac Clark. The couple was together for one year before their surprise split.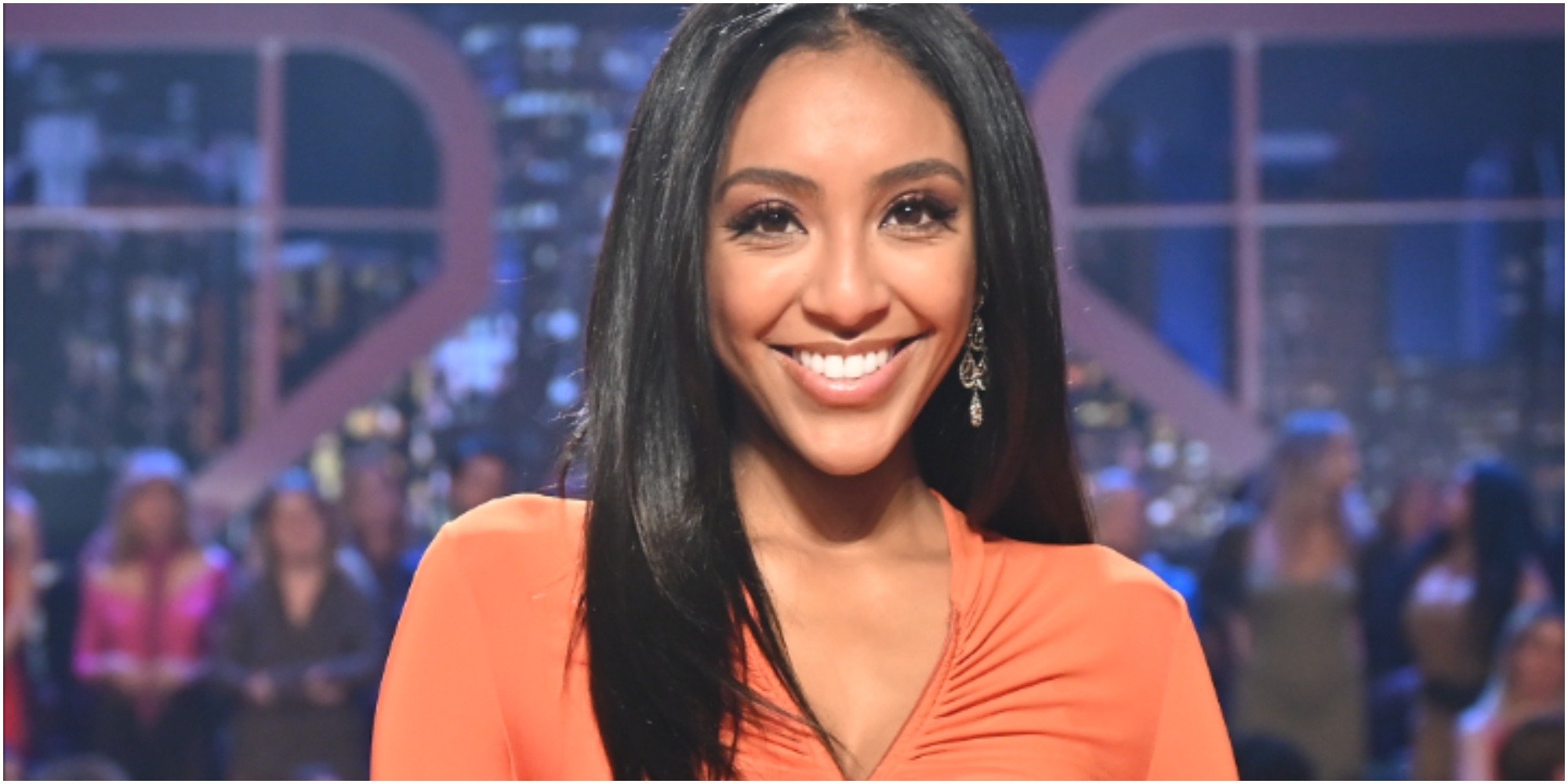 Tayshia Adams met Zac Clark during season 16 of 'The Bachelorette'
Adams and Clark hit it off during their first group date. However, Clark did not earn Adams' first impression rose.
By the time of their one-on-one date, their connection had hit a fever pitch as they posed for pretend wedding photos.
The twosome bonded over heartbreak from past relationships, and Adams supported Clark as he admitted he was 9 years addiction-free after becoming dependent on painkillers following surgery to remove a brain tumor.
"There was one point in my life when I thought I would never get married, because of all the pain and the heartbreak I had been through, and I hit absolute rock bottom. And I know that I told you that I love you, but … it's more than that," Adams once told Clark, and later admitted he had "woken up her heart."
Subsequently, Clark proposed during the show's finale.
The couple announced their split in November 2021.
Adams reportedly was 'secretly beside herself' during the taping of 'Men Tell All'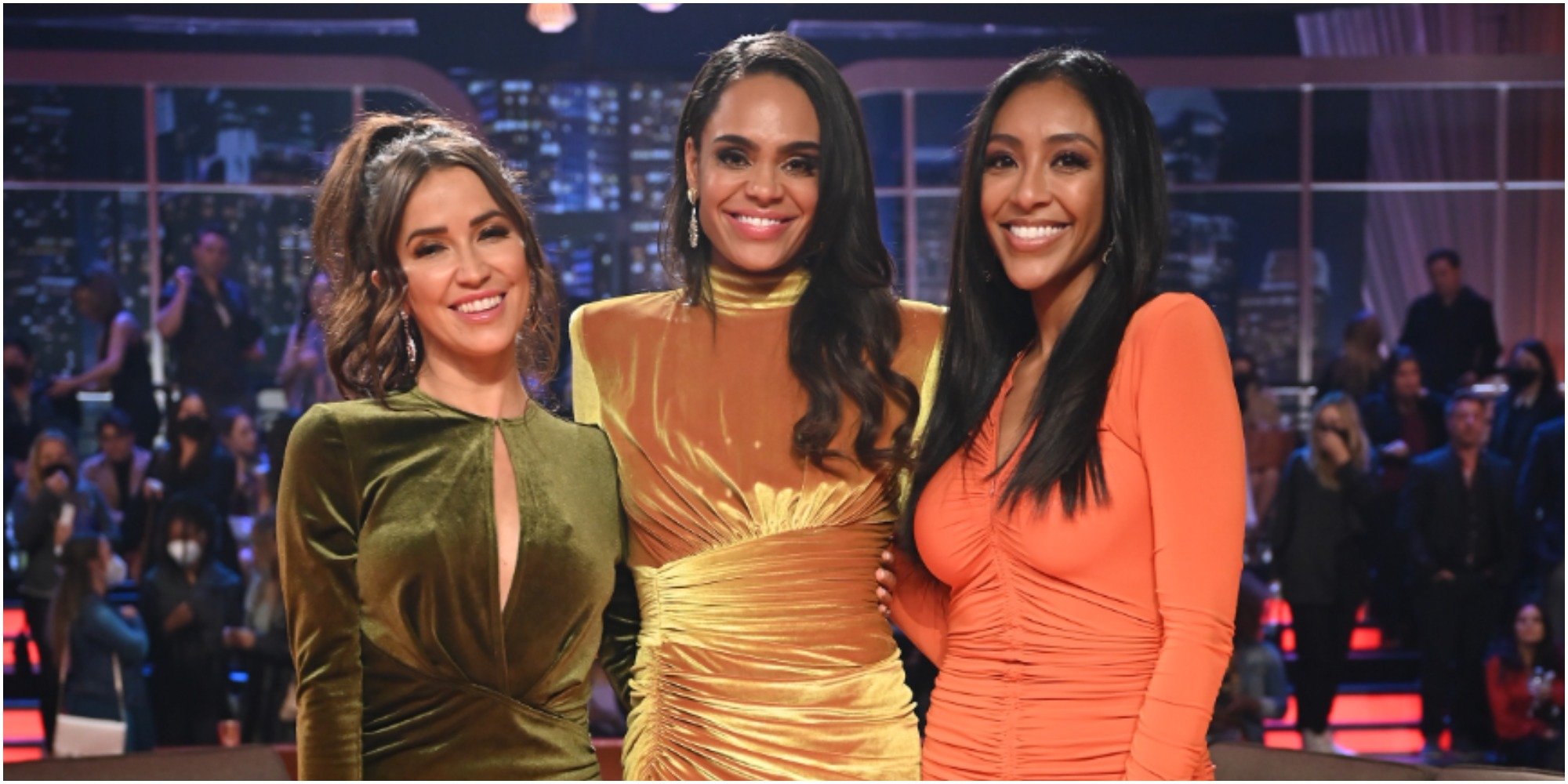 Us Weekly reported that Adams struggled throughout the taping, even though she put on a smile for the cameras.
Adams' co-host Kaitlyn Bristowe shared behind-the-scenes as Adams taped the episode.
"Tayshia, that day, was beside herself. I'm so proud of her for being so professional and being able to show up and put a smile on her face and do a great job hosting while going through it," Bristowe said to Us Weekly.
"I know she was just really struggling that day because the news had broke, and she was really upset," the reality star added.
Kaitlyn Bristowe asked Tayshia Adams to speak her truth
Bristowe said that the women agreed to discuss Adams and Clark's breakup and allow her to speak her truth. However, Bristowe admitted she was worried their conversation would come off as "staged."
The show's Instagram page shared the moment Bristowe approached the topic with Adams during filming.
"It's hard to put something in there that will feel, you know, staged or scripted because you wanna work it in there and make sure that she has a voice and that she's able to talk about it [and] not just pretend it didn't happen or just go through the whole show when she was clearly, like, struggling that day," Bristowe shared.
"So I was really proud of her, and it was just tough to work in because I wanted to put Tayshia's feelings first."
The Bachelorette finale starring Michelle Young will air on ABC on Tuesday, Dec. 21, beginning at 8 p.m. EST.
RELATED: 'The Bachelorette' Fans React After Tearful Tayshia Adams Walks off 'Men Tell All' Set After Breaking Silence on Zac Clark Split