'The Bachelorette': Here's How Past Leads Really Feel about the Casting Switch
Things are switching up on 'The Bachelorette.' Clare Crawley is out and Tayshia Adams is in. How do former Bachelorettes feel about the change?
Things have really shaken up in the world of The Bachelorette. In just a few days, fans went from hearing rumors of Clare Crawley quitting the show to getting confirmation that Tayshia Adams is the new Bachelorette. Never in the history of the show has a Bachelorette just been able to quit. So how do all of the former leads feel about this switch up?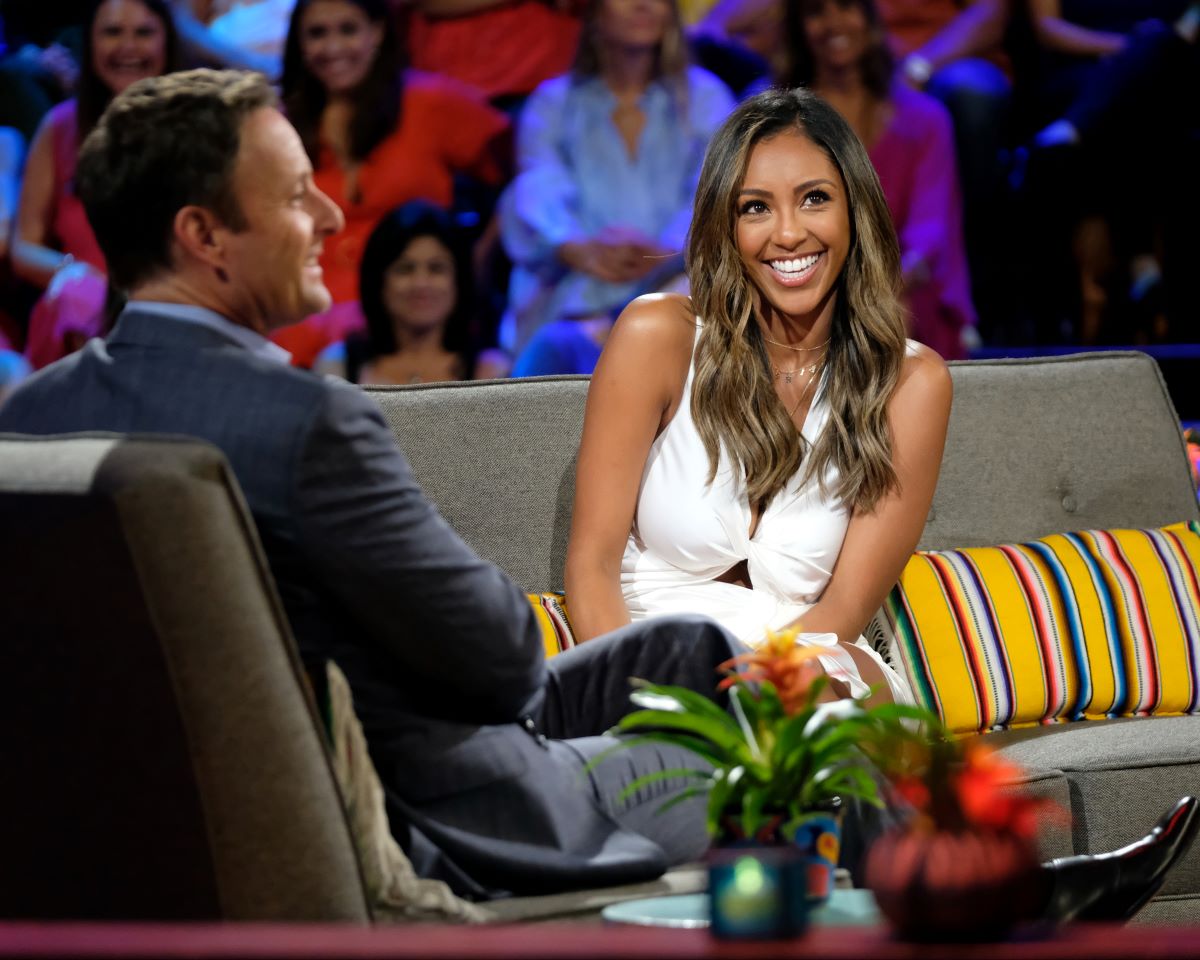 What happened with Clare Crawley?
Crawley was excited to take on the role of Bachelorette when she was first announced as the lead. Unfortunately, her season had to be postponed due to the coronavirus (COVID-19) pandemic. During that time, Crawley started talking to contestant Dale Moss.
"One of her potential guys found a way to get in touch with her and they began talking," a source told People. "By the time filming officially began, they were basically already in love. No one else stood a chance. It just became so obvious from her subsequent few dates that her heart wasn't in it and she just wasn't feeling it. Then she said she wanted out."
Tayshia as the new Bachelorette
Adams first appeared on Colton Underwood's season of The Bachelor. She became a fan favorite when she ended up being the one to comfort Underwood after he broke up with her. She went on to be on Bachelor in Paradise, where she dated Derek Peth and John Paul Jones. She left the beach with Jones but the two later split up. Adams was in the running to be the Bachelorette this season so she was easy to bring on to replace Crawley.
"Tayshia was game and ready to go," the source continued. "What remains to be seen is if more men will be brought in now to give Tayshia a full roster of suitors."
How do past leads feel about the switch?
Given that Crawley was able to do something that none of the past Bachelorettes have been able to do, it would make sense if some of them were jealous that Crawley was able to leave the show when she wanted to. But so far, all of the women seem happy for Crawley.
"I feel like Clare, maybe if she was like, 'There is no top two, there is a top one, and I know it right now and I'm done' … I think that's so awesome, not only that she figured it out if that's the case, but I think it's awesome of the show to let that happen," Ali Fedotowsky told Entertainment Tonight.
In fact, she's happy that The Bachelor is allowing Crawley to leave.
"I think in my season, if I had said that, that wouldn't have been allowed to stop everything down or send a bunch of people home, so the fact that they're shaking it up and saying, 'Sure, fine, you can go, and we'll bring in someone new,' I think that's so much fun, and I hope that's the case," she continued.
And Rachel Lindsay is happy to have another lead of color on the show.
"I have been fighting for inclusion, and I've said before that Tayshia would be an excellent Bachelorette, so I am more than happy to pass the torch," Lindsay told the outlet. "I am so excited to see what she's going to do, how she will represent herself and her journey to find love. Now she's in the driver's seat, and I'm excited to see her get this opportunity."