'The Bachelorette': How Becca Kufrin's Engagement Ring from Garrett Yrigoyen Stacks Up Against Her Ring from Arie Luyendyk Jr.
It's official: Becca Kufrin is engaged (again)! After having her heart broken by her ex-fiancé, Arie Luyendyk Jr., Kufrin returned to the Bachelor franchise for another chance at love. As Season 14's Bachelorette, Kufrin set out to find love on her own terms — and it appears she did just that.
Kufrin ended up "doing the damn thing" and choosing Garrett Yrigoyen, who got down on one knee during the season finale. Considering she'd been through so much already, The Bachelor's engagement ring designer, Neil Lane, felt she deserved something truly special.
Yrigoyen chose a gold, three-stone engagement ring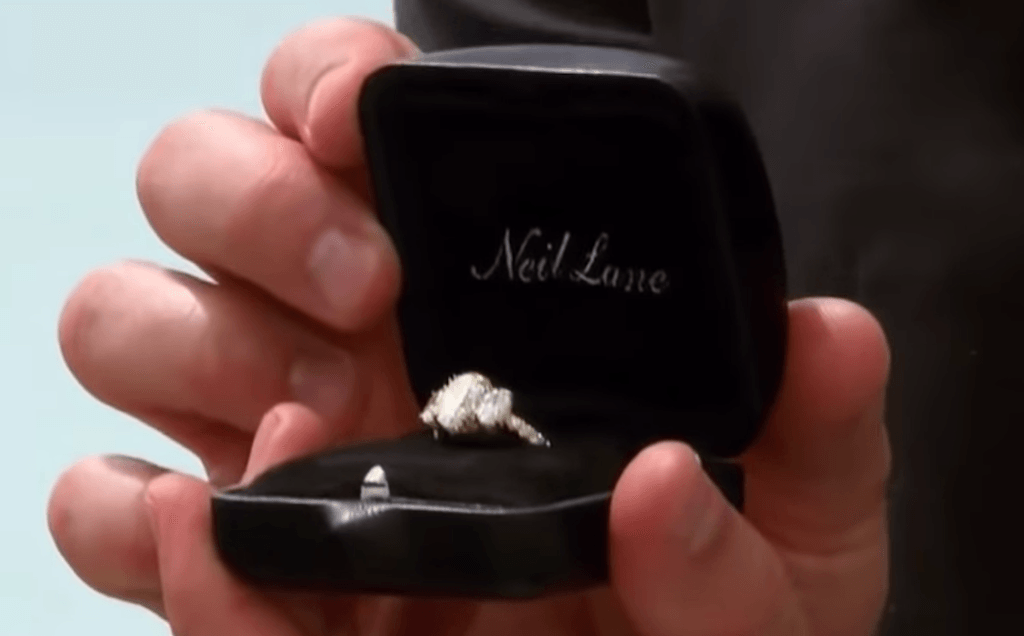 The ring Yrigoyen proposed with is like nothing the Bachelor franchise has seen before. He went with an 18-karat gold band, featuring a sparkling diamond trio and 84 full-cut small diamonds. Altogether, the ring boasts over 3.75 carats of diamonds. The rings we usually see on the show are platinum with a halo setting, so Kufrin's new rock is nothing short of unique.
"I wanted to make a ring that was totally different than anything I had done for the show before," Lane told People. "I wanted to create something very special for Becca, especially considering everything that happened with Arie."
Lane continued, "I wanted it to be elegant, quite glamorous and I wanted to use gold. It's a whole different concept — it has three oval stones, which helps celebrate both of them as a couple and the third diamond represents their future together."
"You could tell Garrett was genuinely smitten, and just so excited and enthusiastic to be with Becca — he was funny, sweet and charismatic," Lane added. "He took the process of picking out the ring so, so seriously and seemed to enjoy it. He really studied them thoroughly and had a grin on his face, from ear to ear, the whole time."
Luyendyk Jr.'s choice was more traditional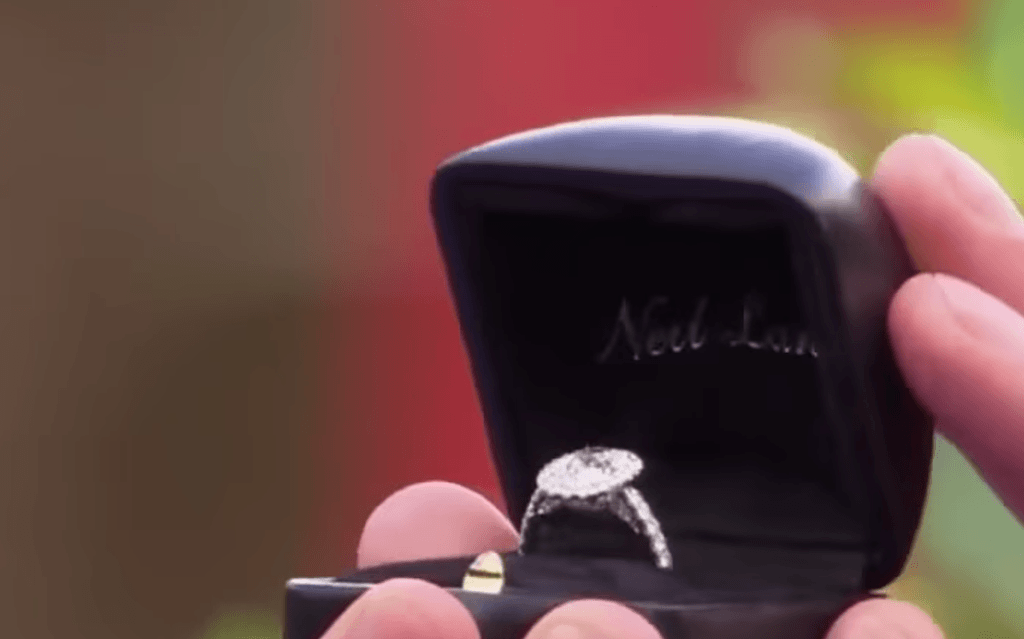 So how does Kufrin's new engagement ring stack up against her first one? Before Luyendyk Jr. decided to reunite with the runner-up from his season, Lauren Burnham, he proposed to Kufrin with a gorgeous ring designed by Lane.
Kufrin's first ring was far more along the lines of "traditional" for Bachelor standards. Luyendyk Jr. chose a platinum, 3-carat oval diamond ring, which featured a halo of smaller diamonds. Lane boasted of the ring, "It's very feminine with a gentle look and soft edges. It has my signature detail under the gallery and lots of little diamonds that make it sparkle. It has a vintage look but with soft and feminine touches."
Even after Luyendyk Jr. left Kufrin for Burnham, Lane did give him credit for taking the process seriously. "Of all the guys I've worked with over all these many seasons, Arie was the most intense about the rings, about choosing the right one, and about the whole process," Lane told People. "I obviously didn't put it together at the time or know the extent of what he was thinking, and just how torn he was, but what I could tell for sure? He was totally committed to the process of finding love, of settling down and starting a life with someone. I truly hope that comes true for him."
Lane also recalled, "He really liked this one ring he felt would be perfect for Becca [Kufrin], but he kept coming back to this other ring, which was completely different, and saying how it would be perfect for this other girl" (aka Burnham). "He was very indecisive and there was a hesitation — and he took the process very, very seriously."