'The Bachelorette': How Long Does Zac C. Last with Tayshia Adams After Tonight's 1 on 1 Date?
In tonight's episode of The Bachelorette Season 16, Tayshia Adams and Zac Clark have a romantic one on one date with a wedding photoshoot. The photos below show how much the two connected during their private time together. Let's take a look at how long Zac C. makes it with the 30-year-old reality TV star. Does the former phlebotomist choose the addiction specialist in the final rose ceremony?
[Spoiler Alert: This article contains spoilers for Season 16 of The Bachelorette.]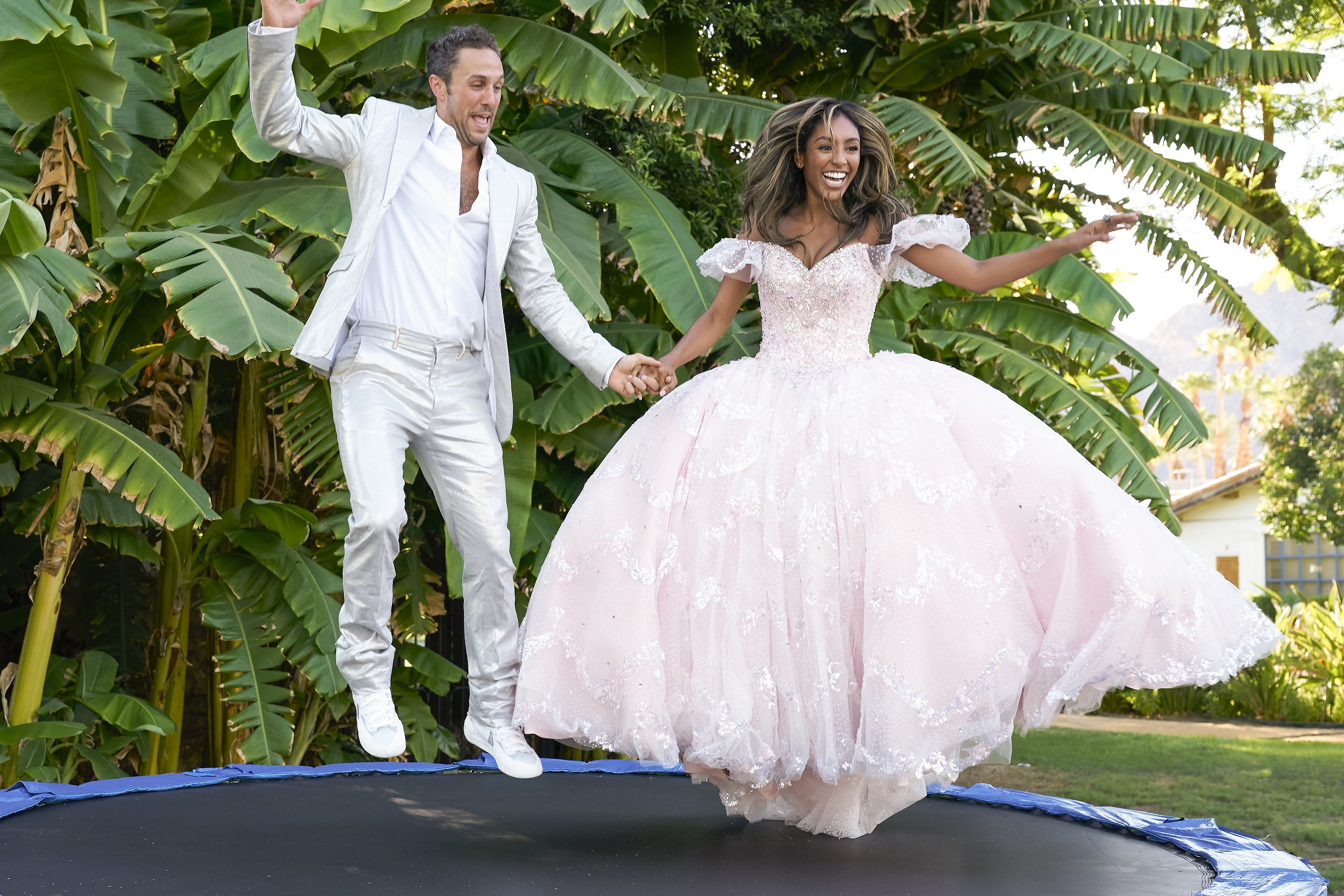 'The Bachelorette': Tayshia Adams and Zac C. talk about his divorce and battle with addiction
In tonight's episode of The Bachelorette, Tayshia Adams and Zac C. have a fun-filled afternoon at a wedding photoshoot. They jump on a trampoline together in their gorgeous outfits. Then they pop a bottle of champagne in another set of pictures. The couple laughs and has a great time. 
Later on, things turn to a more serious note. Clark opens up about his battle with prescription drugs, alcohol, and his past marriage. According to the Reading Eagle, he played three sports in high school, but he also participated in keg parties and smoked pot. When his friends found prescription medications, Clark took them, too.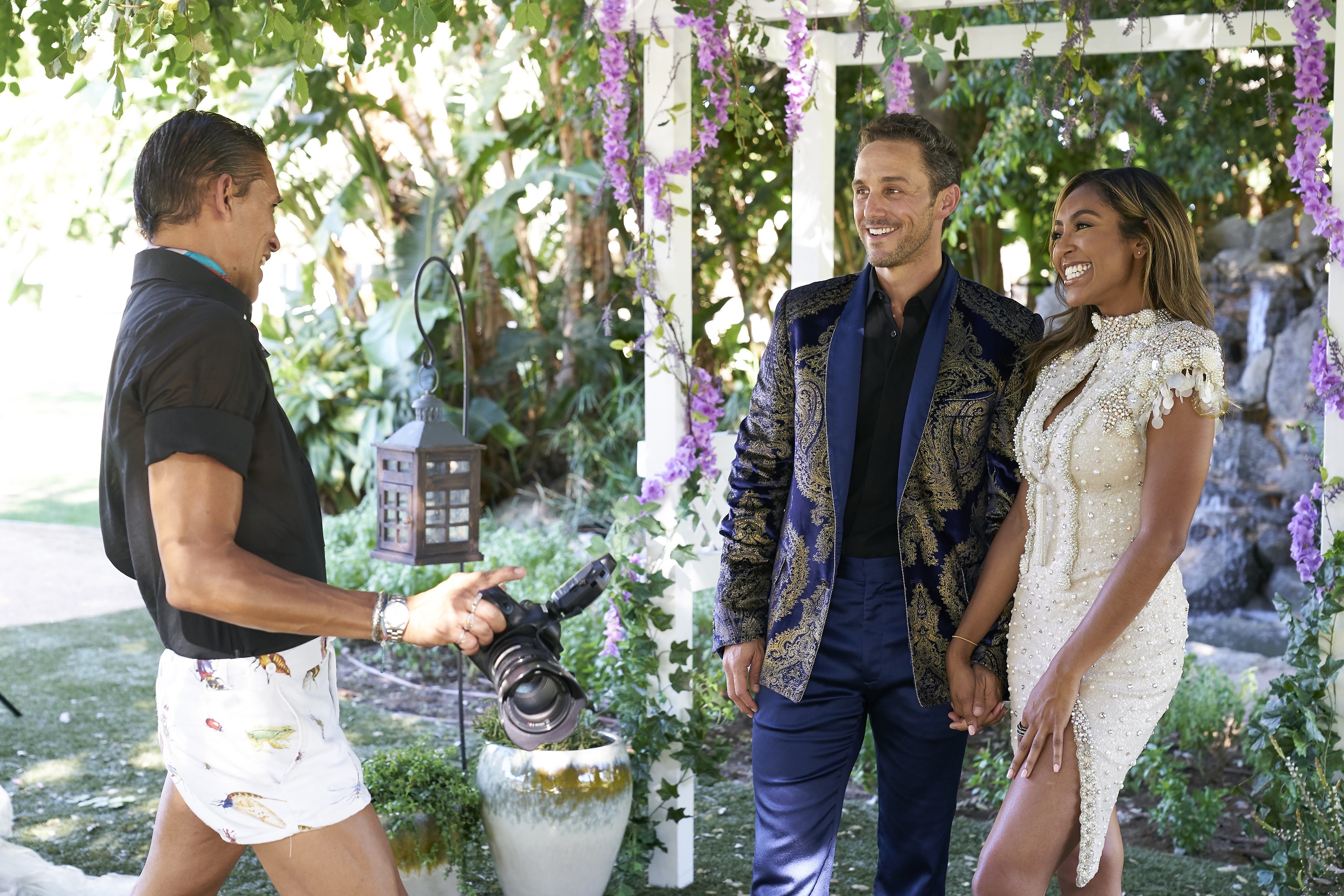 "Because those meds hadn't been disposed of, that was my introduction to that drug," he told a forum at Alvernia University in 2014.
When he was preparing to marry his first wife, the thing that was most important to Clark was figuring out where he was going to get drugs during his honeymoon in St. Thomas. He opens up to Adams about his sobriety story and how it made him the person he is today. She gives him the date rose before the end of the night.
How far does Zac make it on 'The Bachelorette' Season 16 with Adams?
According to The Bachelor spoiler king, Reality Steve Carbone, Zac C. and Ben Smith make it to the finale. However, Adams wanted to choose Brendan Morais, who left the show before the finale. With only two men remaining, Adams gave Zac C. her final rose, but they didn't get engaged.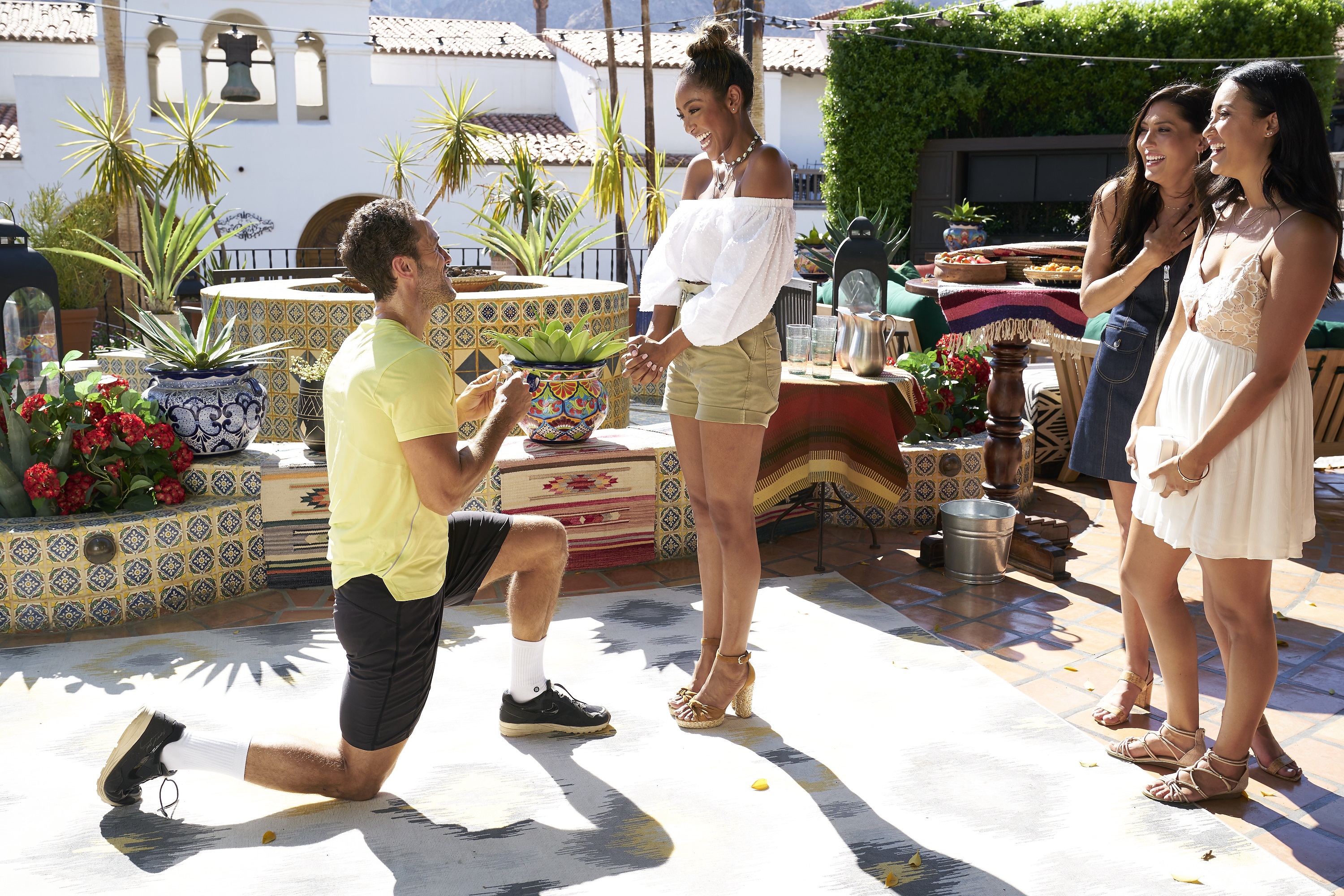 The reality TV blogger isn't sure if Adams is still with Zac C. since the finale. Some people claim they are no longer together, but others believe that they are still an item. Carbone could not confirm whether or not their relationship lasts. Bachelor Nation sleuthers continue to follow both Adams and Zac's social media accounts for clues. However, there are no reports about whether the two are still together.
The Bachelorette Season 16 does not disappoint as the drama continues next week. The finale episode of Adams' season will air on Dec. 21, 2020.