'The Bachelorette': How the Show's First-Ever Black Lead Rachel Lindsay Reacted to Tayshia Adams and Ivan Hall's Conversation About Race
Critics of The Bachelor and The Bachelorette have noted diversity issues for years — the franchise's first-ever Black lead, Rachel Lindsay, often being one of the most vocal critics. However, The Bachelorette Season 16 — with Tayshia Adams as its lead — has a more diverse cast, and the series is showing more in-depth conversations, including a recent discussion Adams had about race. How did Bachelorette alum Lindsay respond?
The 'The Bachelorette' Season 16 lead Tayshia Adams and cast member Ivan Hall talk 2020 issues
Week 7 of The Bachelorette Season 16 got realer than most episodes of the show do. On a date, contestant Ivan Hall told Adams about his younger brother's experience behind bars. Apparently, the young man had some "really dark times in prison." Hall's niece had to see her father through glass for the first part of her life.
"It was chilling," Hall shared of the experience. The Bachelorette contestant also mentioned George Floyd — explaining how the June 2020 protests surrounding his death really hit home.
When Hall heard about his brother getting "beat up" by prison guards, he admitted that his first instinct was to assume his brother had done something wrong — as if to deserve it. But he soon came to understand that this kind of thing could never be justified or reasoned away.
"No matter what George Floyd did or what my brother did. They can't just be hurting people for no reason," he said. "It made me check myself."
When Adams attempted to add her thoughts on the issue, the tears began to flow. In fact, she could hardly get the words out.
"It hit me more than I realized," the Bachelorette lead said about seeing Black Lives Matter chants in her neighborhood. "Just because those are people in my backyard that I've been trying to prove for so long that I'm the same as the them." However, both Hall and Adams were grateful to see the extent of the movement around George Floyd and against police brutality.
Rachel Lindsay shares her thoughts about the conversation on the 'Bachelor Party' podcast
RELATED: 'The Bachelorette': Why Is Tayshia Adams Crying in the Season 16 Trailer? The New Lead Says Her Cast Brought Her to Tears
Lindsay recently shared her thoughts on the recent Bachelorette episode on the podcast Bachelor Party. She said of Hall's contributions:
It's really big of him to open up and share what his family has gone through, what his brother has gone through. But I loved that he related it to the times. … He went into detail about it, he specifically talked about how it affected him.
But according to Lindsay, "one of the most powerful things he said," was that his personal experience with his brother "changed his outlook."
"He admitted how he was wrong how he used to view things," the former Bachelorette lead explained. "… He has totally changed his perception on how he views police or prison guards in this instance. I loved it."
Lindsay appears to believe Hall is a contender, at least in terms of what he's bringing to the table as compared to the other contestants.
"Ivan can challenge her in a way none of these other men can, and won't," she argued on the podcast. He was so eloquent in his words that the Bachelorette lead didn't add much to the discussion at hand.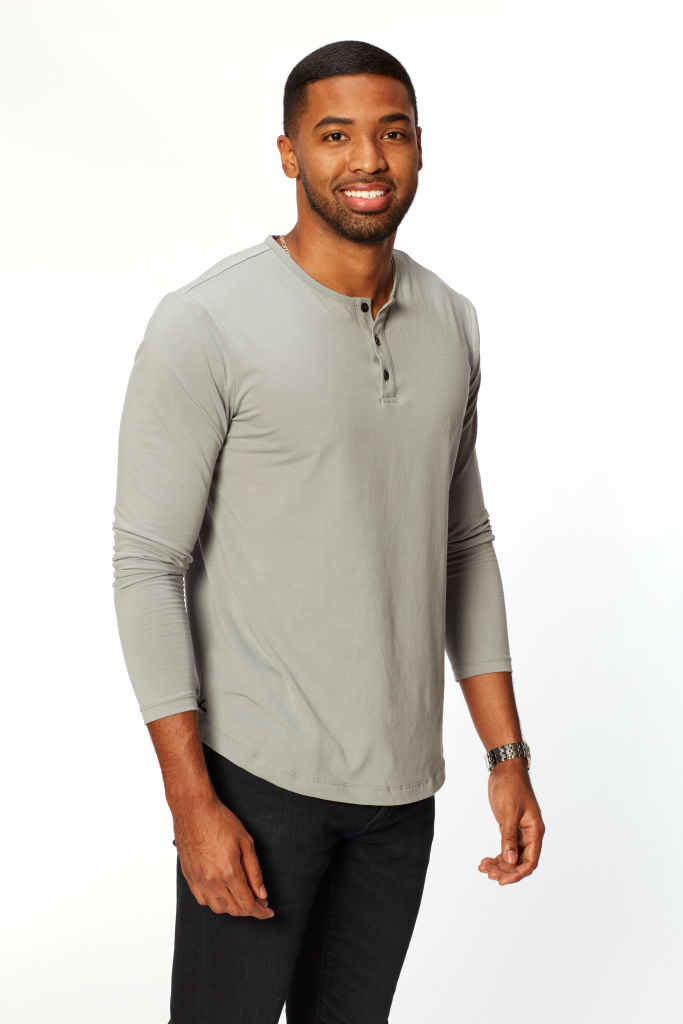 RELATED: 'The Bachelorette' Season 16 Dives Into Unprecedented Conversation on Race, Police Brutality, and George Floyd
"All she could do was cry," Lindsay argued.
'The Bachelorette' alum wants the 2020 lead to discuss these topics with other cast members
However, the Bachelorette alum wasn't falling over herself in adoration of the conversation. This kind of discussion was a long time coming for the series.
"They had to," Lindsay explained. "… Race has to be a part of the conversation. It should always be, especially a lead of color or contestants of color on the show." And even more especially: "for Tayshia's season," considering Adams is "a woman of color." But also, Lindsay pointed out: "because of the times we're living in."
"It's a failure of the show if they don't recognize that," she argued on Bachelor Party. Also, Lindsay would like to see someone other than the "2 people of color" having this kind of discussion.
"I'm hoping to see Tayshia also have this conversation with white men," she shared, continuing:
Because if she's seriously dating them and she thinks there could a future, you've gotta have these conversations even more-so with them to make sure you're on the same page and you can be successful when you enter the real world, seeing how the world is in right now.
As the Bachelorette alum clarified: "the world's always been like this." However, having the conversation about race is becoming more and more essential.
Still, Lindsay believes that Hall — or someone like him — had to be the person to bring up these touchy topics.
"They had Ivan leading this conversation because he could," she said. Expanding on that point, Lindsay aruged:
You need the right person to be able to basically speak to Bachelor Nation about George Floyd and do it in a way that is personal. And he has real life experiences with what's happening and what needs to change in our society.