'The Bachelorette': Jamie Skaar's Instagram Hints How He Feels About the Drama on Michelle Young's Season Now
Many Bachelorette fans were surprised when all the drama surrounding Jamie Skaar unfolded on Michelle Young's season. Initially, some viewers thought that the cast member could become a favorite. But he became the season's villain in the second episode. So how does the contestant really feel about his edit on the ABC reality series? Recently, Jamie shared an Instagram post hinting how he's doing after all the drama on Michelle's Bachelorette season.
[Spoiler alert: This article contains spoilers about Jamie Skaar from The Bachelorette Season 18 with Michelle Young.]
Jamie Skaar shared false rumors with Michelle Young in 'The Bachelorette' Season 18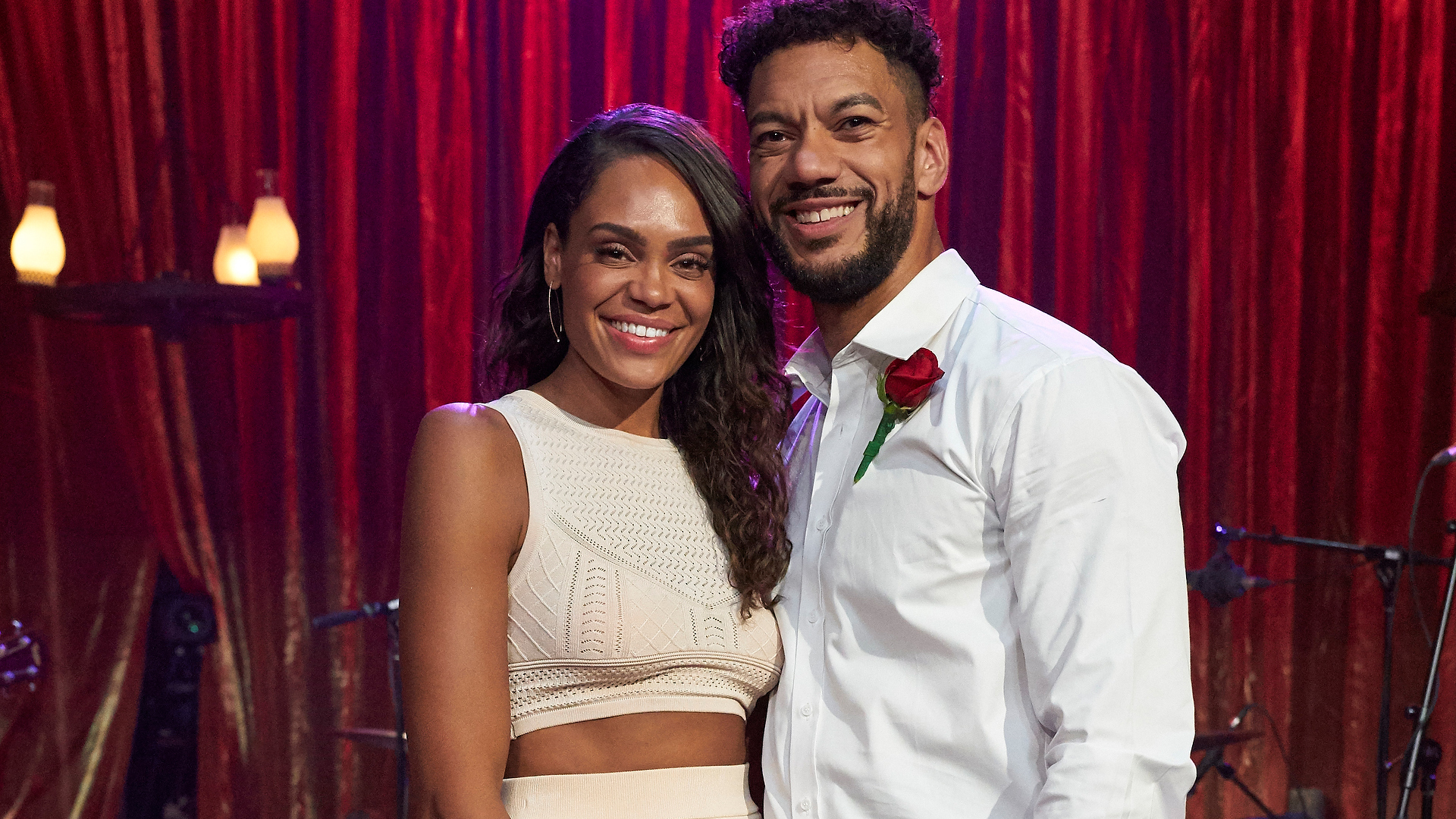 Jamie and Michelle hit it off during their one-on-one date in The Bachelorette Season 18 Episode 2. The contestant got really vulnerable about his past, and Michelle applauded him for being so open. Then the bachelorette gave Jamie a rose. But things took a drastic turn during the cocktail party.
Midway through the evening, Jamie told Michelle that the other men were questioning her because she might've known Joe Coleman prior to the show. Jamie also shared that his friend claimed Michelle already had a boyfriend right before filming. 
As a result, Michelle walked up to her cast, and she denied all the rumors. She noted that she was open to pursuing love on the show. Then she denied dating Joe, revealing that they exchanged a few DMs before he completely ghosted her. Michelle also asked her contestants to start a dialogue. But seeing as no one knew what was going on, the suitors sat in silence. Michelle proceeded with the evening, and she eliminated four men. But now, she doesn't know who to trust.
Jamie Skaar's Instagram post hints how he feels about the 'Bachelorette' drama now
Following episode 2 of The Bachelorette Season 18, Jamie posted on Instagram to share his "truths" with Bachelor Nation. He revealed he still supports the show as well as "Producers and Handlers who all treated me first class." He also shared support for his fellow cast members, Michelle, and the fandom.
"I still rep for my cast mates and believe they're a dope group of men," Jamie wrote on Instagram. "I still rep for Michelle who's one of the most quality women I've met. They can't give her enough air time to show you how truly amazing she is. I still rep for Bachelor Nation who've showed me an outpouring of kindness as well as for those that have reminded me why showing kindness is important."
Jamie also responded to a few fans in the comments, suggesting that his Instagram post was "not an apology" for what unfolded on screen. 
"I wish for myself 10/10 I'd repeat my actions even w/ all this negativity," he wrote.
Michelle Young and Tayshia Adams hint how they felt about the Jamie Skaar situation
For now, Bachelorette fans will have to watch what happens with Jamie moving forward. But it's likely the truth will come out in episode 3, and Michelle will have to decide whether it's time to send Jamie home. Meanwhile, Michelle and Bachelorette co-host Tayshia Adams recently revealed how they felt about Jamie's comments. 
In the Oct. 27 episode of Bachelor Happy Hour, Tayshia wondered whether Jamie's actions were an "abuse of power" because he already had an established connection with Michelle because of their one-on-one date. Then Michelle agreed.
"He was so honest and open about everything that he's been through, and he's been through a lot," the bachelorette said. "He could visibly see me hurting when he was telling me that my character was being questioned. Then to go back and say, 'She handled it well!' … We're not on the same page."
Tayshia added, "Especially when he knew he lied. That's not cool in my personal opinion."
The Bachelorette Season 18 airs Tuesday nights on ABC.