'The Bachelorette': Are Jason Tartick and Kaitlyn Bristowe Starting a Family?
Though Kaitlyn Bristowe ended her season of  The Bachelorette with Shawn Booth, she and Jason Tartick are quickly becoming one of the staple couples of Bachelor nation. Shortly after ending things with Booth, Bristowe got with Tartick, who had competed for Becca Kufrin's heart on The Bachelorette. Now, the two have gotten serious about one another and are even talking about having children.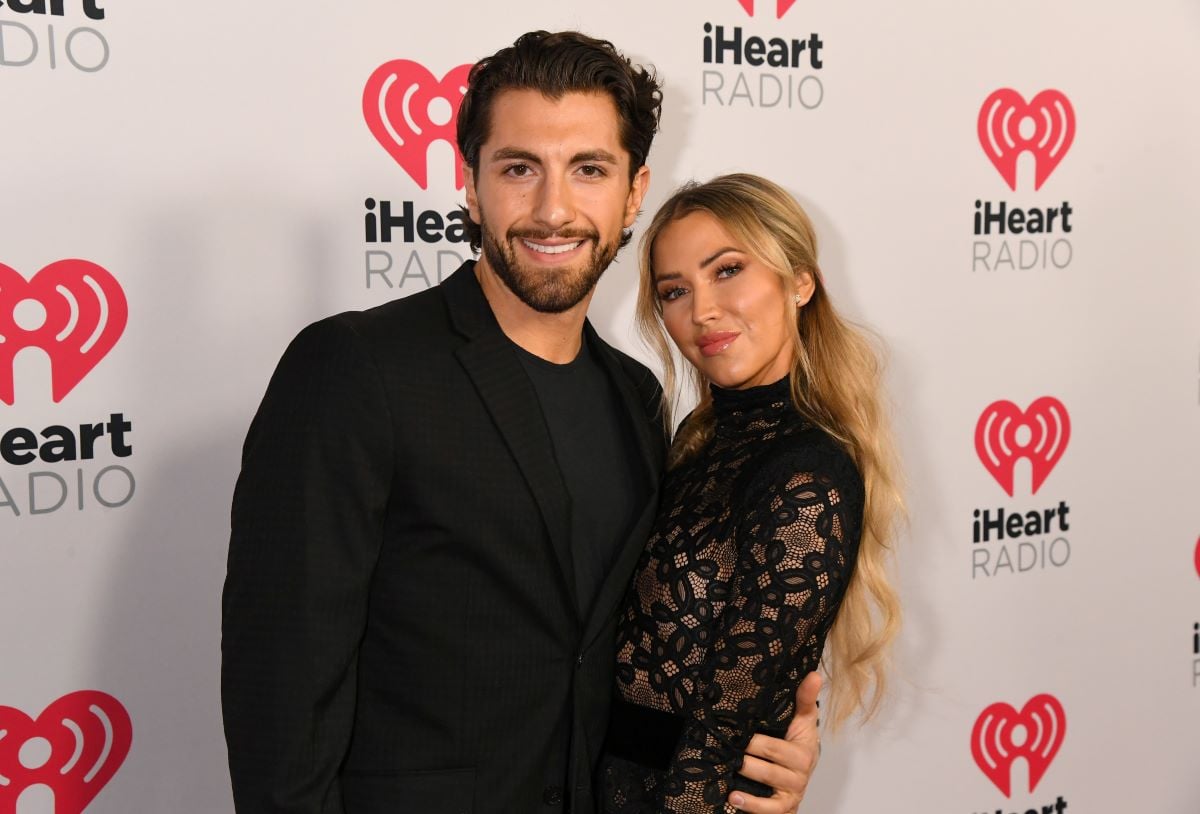 Kaitlyn Bristowe and Shawn Booth's relationship
Many fans thought Bristowe and Booth were in it for the long haul as they lasted much longer than most other couples in the franchise. But in May of 2019, the two called it quits.
"After three incredible years, we have decided to go our separate ways," the pair said in a statement at the time. "This difficult decision comes after thoughtful, respectful consideration. Even though we are parting as a couple, we're very much committed to remaining friends and we will continue to support each other. Due to the nature of how we met, our relationship has always been very public, and we have enjoyed sharing it with all of you, but we ask that you respect our decision and our privacy at this time."
Bristowe later revealed on The LadyGang podcast that the reason for the split was that Booth's feelings for her just weren't as strong as he felt like they should have been.
Kaitlyn Bristowe and Jason Tartick want to get married
Bristowe hosts a podcast called Off the Vine, where she commonly interviews Bachelor alum. When Tartick appeared on her show, sparks flew and months later, they were already thinking about marriage.
"We were sitting outside by the fire the other night just having a glass of wine, and we had such a good day, and I remember him just being like, 'Should we look at rings?' And I was like, 'OK!' — which we've done a couple times," Bristowe told Entertainment Tonight last year. "But I don't think I'm gonna get a quarantine proposal, because I don't want one."
"All I know is that I don't want it to be like, live somehow in front of people. I want it to be a private moment," she continued. "I don't want it to be quarantined, but I want it to be private."
Kaitlyn and Jason are ready to have kids
Though they haven't gotten engaged yet, Tartick and Bristowe are ready for children.
"We both want a family," Tartick recently told HollywoodLife. "It's funny — we go back and forth as far as time tables because we have plans and you have ideas of what you want to come and out of left field things happen, right?"
And when it comes to kids, the pair has a "the more, the merrier" mindset.
 "We're on the same page," Jason said in regards to when they want to have children. "I think in a perfect situation, we joke around — having any healthy kids would be ideal but we always joke around, 'How perfect would it be if we had twins?'"