'The Bachelorette': Are Joe Coleman and Michelle Young Still Together or Engaged Now?
The Bachelorette Season 18 is almost over, and many Bachelor Nation fans are wondering whether Michelle Young ends up with Joe Coleman. A number of viewers instantly saw the connection between the two. But with two other viable candidates going into the final episodes, some individuals are wondering whether Joe and Michelle are still together or engaged after The Bachelorette 2021. So here's what spoilers say about the reality stars.
[Spoiler alert: This article contains potential spoilers about Michelle Young and Joe Coleman's future together in The Bachelorette Season 18 in 2021.]
What happened to Michelle Young and Joe Coleman in 'The Bachelorette' 2021?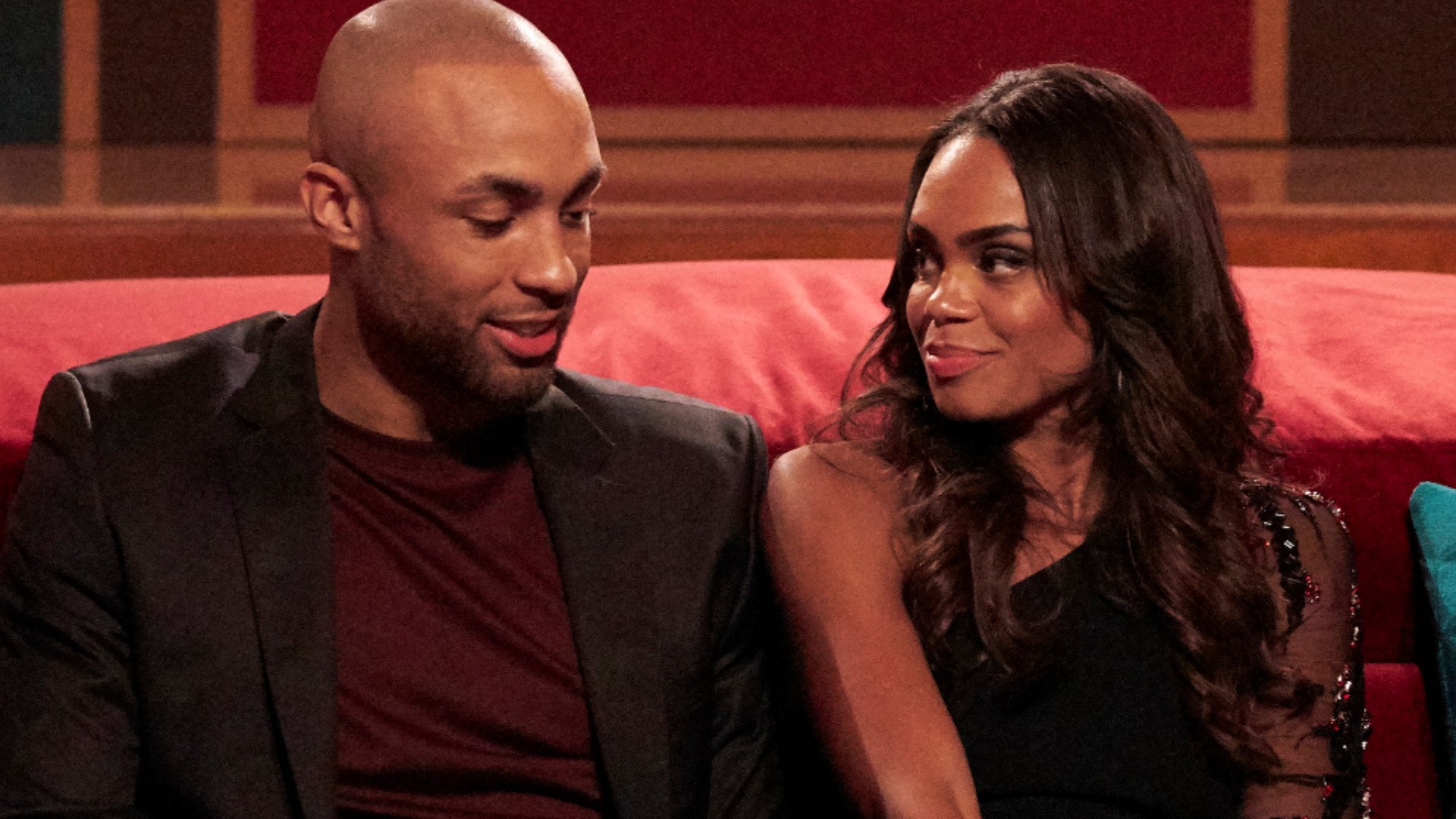 RELATED: 'The Bachelorette': Joe Coleman's Instagram About Michelle Young Will Make You Do a Double Take After the Premiere
Michelle and Joe's journey together in The Bachelorette Season 18 has been one for the books. When the two met on limo night, Michelle instantly recognized Joe. The 28-year-old teacher revealed she actually DM'd the contestant a few years before the show. But after exchanging a few messages, Joe ghosted Michelle.
Nevertheless, Michelle wanted to see what could happen with Joe, particularly because they were both from Minnesota and had similar interests. Then as time went on, the two really connected. Now, Joe and Michelle are headed to Fantasy Suites — but so are Nayte Olukoya and Brandon Jones.
Are Joe Coleman and Michelle Young still together or engaged, according to 'Bachelorette' spoilers
RELATED: 'The Bachelor' 2022 Promo Trailer Previews Major Spoilers About Who Clayton Echard Will Pick as His Final 2
Joe and Michelle's adventure together will continue on The Bachelorette Season 18. But if any Bachelor Nation fans don't want to watch the whole story unfold, franchise blogger Reality Steve already shared spoilers about what will happen next. 
On Oct. 6, the spoiler guru claimed that Michelle will pick Nayte and Brandon as her final two. So it seems Michelle and Joe broke up and are no longer together after Fantasy Suites. It's also likely the two didn't get back together and get engaged in The Bachelorette finale.
Who wins Michelle Young's heart in the season finale?
RELATED: 'The Bachelorette': Jimmy Kimmel Predicts Who Wins Michelle Young's Season — Will the Host Start a New Streak?
Ahead of The Bachelorette Season 18 premiere, Reality Steve claimed that Nayte is Michelle's final pick and winner. The franchise blogger also spoiled the couple's engagement in the finale.
However, both Michelle and Joe were spotted at the Dallas Cowboys vs. Minnesota Vikings game on Halloween. So some Bachelor Nation fans theorized that the bachelorette ended up — or got back together — with Joe after filming. But Reality Steve shut down the rumors, claiming that Michelle was still engaged to Nayte.
"I know Michelle and Joe both being at the Vikings/Cowboys game this past Sunday night (not together) had the speculation running rampant, but there's nothing to see there. Michelle is not with Joe," Reality Steve wrote. "She's engaged to Nayte, has been since the show ended filming on Sept. 9th/10th, and that's that."
Whether the spoilers are right about Joe, Michelle, and Nayte's storylines, many Bachelorette fans are just hoping everyone gets their happily ever after. So get ready. The final episodes are coming soon.
RELATED: Why 'Bachelorette' Fans Are 'Underwhelmed' With Clayton Echard as the Next Bachelor in 2022