'The Bachelorette': Kaitlyn Bristowe Has Been More Than Candid About Her Cosmetic Procedures
As is often the case for figures in the public eye, many fans of The Bachelorette have wondered if Kaitlyn Bristowe has ever had any cosmetic procedures done. The former bachelorette is now the host of the series, along with Tayshia Adams. Bristowe is on Bachelor Nation's screens frequently and questions have circulated about whether she has had any "work done." However, Bristowe has been more than candid about this aspect of her life and isn't afraid to clap back at rude comments.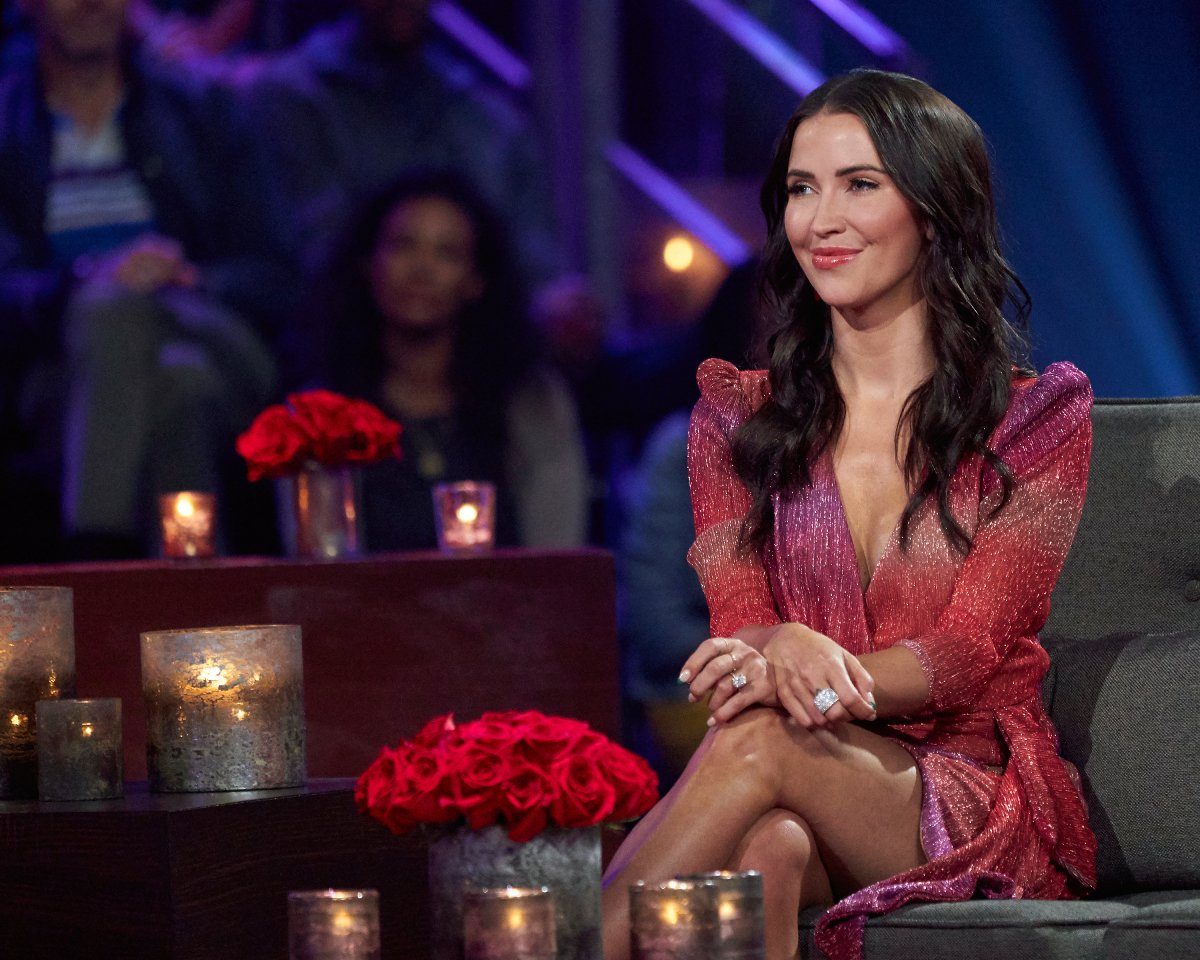 Bristowe is open and honest about her cosmetic procedures
Fans have bombarded Bristowe with questions about whether she's had cosmetic procedures or plastic surgery and the 36-year-old tv personality has never tried to hide the work she has had done. "Hey Kaitlyn are your lips real? Yeah. Real expensive!" she captioned an Instagram picture of herself wearing bright red lipstick.
"Just like coloring my hair, using fun make up, fake lashes, skin care, I also like a little filler and botox. I know I have an "influence". I'm not saying you should go do it. I'm saying do what you want with YOUR body," she continued.
Bristowe also shared on Instagram that she has only "gone under the knife" for one cosmetic procedure. "I'm at a plastic surgeon office, so took advantage of the blue photo back drop. Everyone seems to think I always go under the knife for surgery, but I haven't till now," she wrote on her post.
"Finally. I can share with you guys. I'm getting my ear lobes fixed. Wearing too many heavy Earrings over the years can really pull the hole down so we're gonna cut it and stitch it back up so I can rock some hooooooops. The process takes 15 mins. Haha. K love you guys bye!!"
Former bachelorette Kaitlyn Bristowe is tired of rude comments
Some fans are merely curious about Bristowe's procedures, and she is more than willing to give an honest answer. "Can anyone tell me what's different about @kaitlynbristowe look? I can't put my finger on it #TheBachelorette" a fan Tweeted. "6 years since I was on the show, Brow lift, brow micro blading, got my teeth bonded, some filler In my lips, aging, darker hair, and I finally learned how to contour. Oh and I put on some weight," Bristowe responded.
However, Bristowe is also not afraid to call out unkind comments. "Bah god @kaitlynbristowe's face is BUSTED #TheBachelorette," a fan Tweeted. "So sick of women commenting on my face. Jesus," Bristowe responded.
Fans were also quick to jump to Bristowe's defense on Twitter. "Whatever happened to women building up other women, you are gorgeous and ROCKING this season!!" a fan responded. "Kaitlyn they're just jealous," another said.
Kaitlyn Bristowe returns to host 'The Bachelorette'
Along with Tayshia Adams, Bristowe took over hosting The Bachelorette for Katie Thurston's season in the wake of Chris Harrison exiting the franchise. Now Bristowe and Adams are back to host Michelle Young's season of The Bachelorette. The women will support Michelle in her journey to find love.
The Bachelorette Season 18 airs Tuesday nights on ABC.