'The Bachelorette': When Is Katie Thurston's Birthday and What is Her Age?
For months, many fans in Bachelor Nation have been clamoring for Katie Thurston to be named The Bachelorette. Thurston stood out during Matt James' season of The Bachelor thanks to her playful spirit and penchant for abstaining from some of the more toxic behavior in the house. Many fans think that Thurston is the perfect age to find her life partner. But just how old is the Washington resident? And when is her birthday?
[Spoiler alert: This article contains spoilers for The Bachelor 2021 finale and also reveals the leads for The Bachelorette 2021.]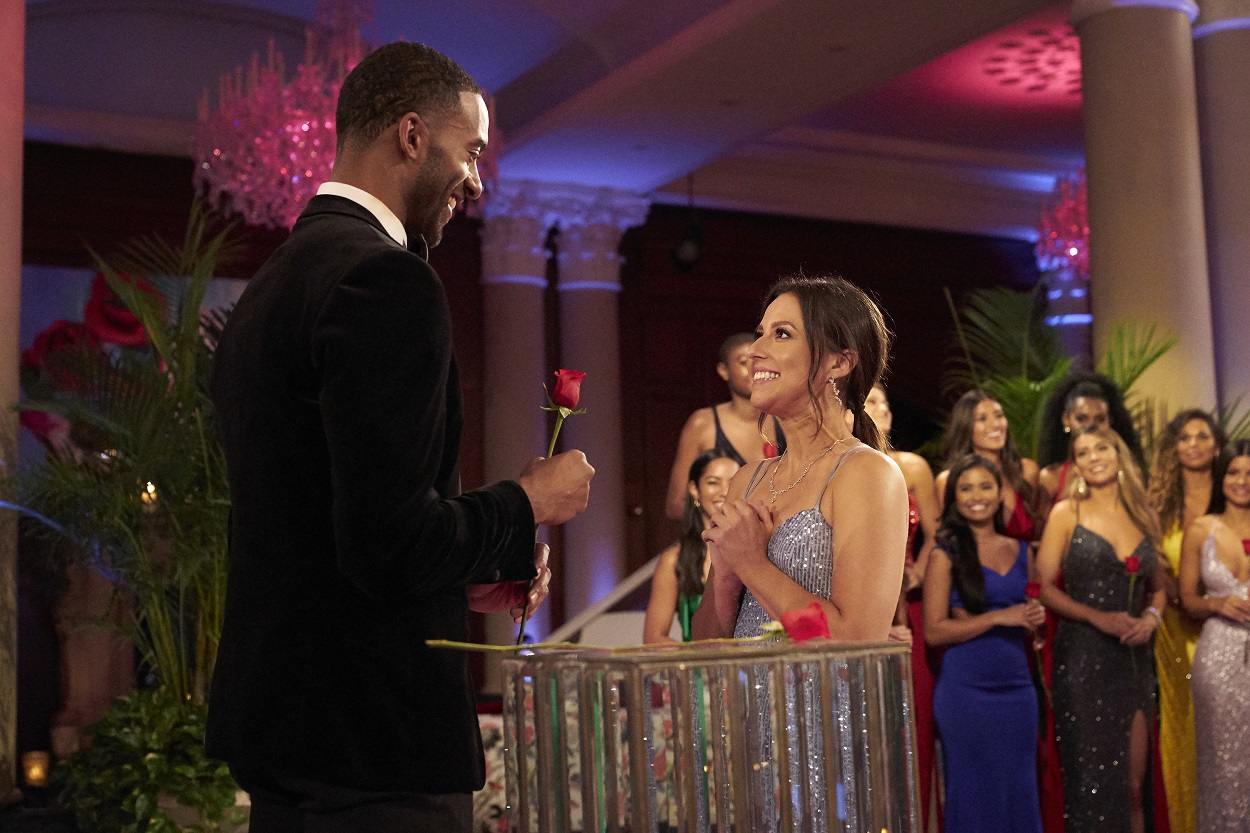 Katie Thurston is the next bachelorette
It seems that Thurston's fans are going to get their wish. Reality Steve has revealed that Thurston is the next lead for The Bachelorette. Her season will begin filming in just a few weeks in Albuquerque, New Mexico. Like past seasons, her contestants will span across ages and careers. But Thurston isn't the only person getting her own season of The Bachelorette.
Michelle Young will also get her own season of 'The Bachelorette' in 2021
In addition to Thurston's season, fans can also look forward to an additional season of The Bachelorette featuring Michelle Young. Young is, of course, James' runner-up. As Young is a teacher, she didn't want to miss any more school in order to film another reality TV show. Fortunately, since she has a summer break, she will have the opportunity to film later on in 2021. Until then, fans will be plenty entertained with Thurston.
'The Bachelor' alum reflects on a new age with an Instagram post
But what can fans expect from Thurston's season of The Bachelorette? If her Instagram and edit on The Bachelor are to be believed, fans can assume that she will be unapologetically herself. Back in January of 2021, Thurston posted a reflective post ahead of her 30th birthday. In the post, she shared she had truly learned to embrace herself in the past year and she was looking forward to taking that mentality into her next decade of life.
"Today marks the last day of my twenties,' Thurston penned on Instagram the day before her 30th birthday. "Life really does pass by quickly. If I died tomorrow, I wouldn't be happy with what I've accomplished. I followed "the rules" of life. Get the career. Save the money. Start that 401k. Buy the house. And for what? An entire decade to pass without feeling fulfilled? This past year, I finally unapologetically loved who I am. I lost people along the way. And that's ok. We aren't meant to please everyone. What I do know is life is too short to feel unfulfilled."
When is Thruston's birthday?
Continuing on, Thurston shared some of the things that helped her feel fulfilled during the last 12 months. She specifically cited storytelling and hearing about other people's stories as something that had brought her a sense of purpose. This is certainly in line with Thurston's dreams of having her own talk show one day. Only time will tell if Thurston's stint on The Bachelorette, will get her closer to her dream. Either way, were sure fans of the show are dying to see if Thurston, who was born January 3, 1991, will be able to fall in love on screen.