'The Bachelorette': Katie Thurston and Blake Moynes Still Haven't Figured out This Major Component of Their Relationship
 Katie Thurston may have chosen Blake Moynes at the end of her season of The Bachelorette, but that doesn't mean that the two are living happily ever after. In fact, falling in love on a television show and then not being able to be seen together in public for weeks afterward may not be the best way to start a long and lasting relationship. Thurston recently admitted that she and Moynes have yet to figure some things out.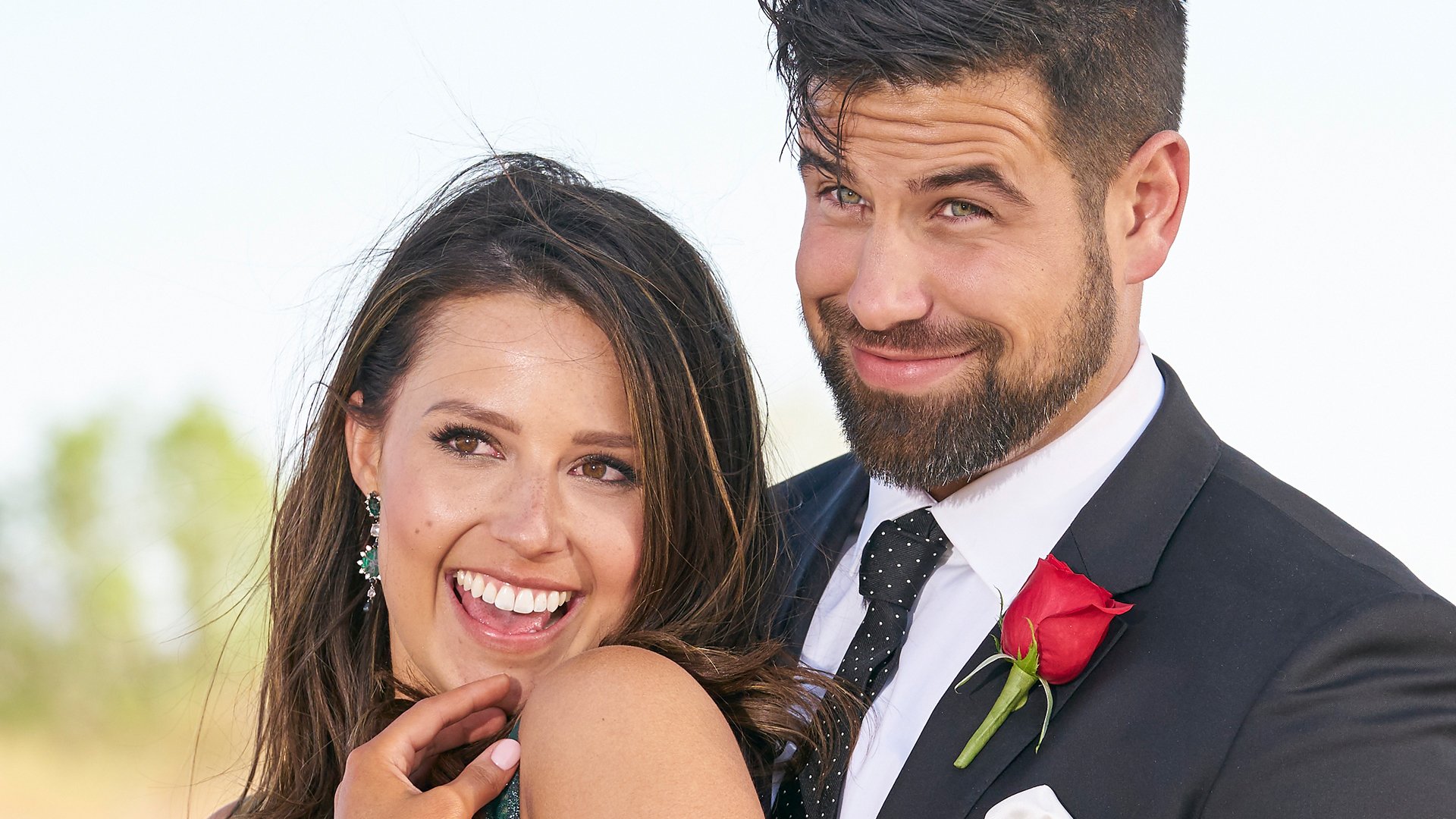 What do Katie Thurston and Blake Moynes still need to figure out?
Thurston and Moynes are already engaged, which means the couple plans to spend the rest of their lives together. The problem, however, is that they are not exactly sure where their forever is going to be spent.
Recently, Thurston posted a picture of her and Moynes' first selfie together. A fan commented and asked Thurston why she wasn't moving to Canada, which is where Moynes lives.
"We are experiencing both home countries together before we plant roots anywhere officially," Thurston responded.
Previously, Thurston had revealed on Instagram that she was moving to CA, however, she never specified if she meant Canada or California.
Blake and Katie Thurston's first photo
After getting engaged, Bachelor and Bachelorette couples don't get to just begin their happily ever afters. Because fans can't know who wins the show before it finishes airing, the couples have to meet in secret.
On that same post, Thurston elaborated on her journey with Moynes during that weird time.
"This was our first selfie together on May 18th," she captioned the image. "We started our relationship in a bubble only to continue our engagement in a bubble. For months we couldn't be seen together. Our secret trips never felt long enough. We couldn't wait to experience life together. Real life. The simple things that many of us forget to appreciate.
"Like the drive to get the coffee together," she continued. "Or spending time together surrounded by family. Grandma taking a pic with her iPad. Or the simplicity of walking the dogs together. Walking through the ice cream aisle deciding a flavor to share. Holding hands during that three-hour road trip. Being a tourist in a city together. Laughing from the spontaneous moments.
"And as I fly back to Seattle, I'm already counting down the days until we can do it all over again," she closed. "We knew life was going to be an adventure, but for now, I'm still soaking up the simpler things in life."
Katie and Blake spoke before 'The Bachelorette'
Despite Moynes being a latecomer to Thurston's season, his time on the show wasn't the first time he had spoken to Thurston. In fact, he direct messaged her on Instagram after she was eliminated from Matt James' season of The Bachelor.
"I definitely knew who he was, which also Tayshia's ex-boyfriend! So that's weird," Thurston told Us Weekly of when Moynes asked to join the competition. "We had chatted before, but usually what happens is, like, the guys will reach out to the women once they're eliminated and be like, 'Good luck, you did great.' Like very generic, you know? And so to see him, I was like, 'Why is he here?' Like, 'What's happening?'"
From the moment Moynes joined the show, it was clear that he and Thurston had a strong connection. He quickly rose to be one of her frontrunners and ultimately took home the final rose.