'The Bachelorette': Katie Thurston Comments on Her Season Without Chris Harrison, What Prevented Her From 'Giving Up'
'The Bachelorette's Katie Thurston shares her initial thoughts about doing the show without Chris Harrison and the one thing that stopped her from 'giving up.'
The Bachelorette is back and more different than ever. Katie Thurston is one of the most authentic bachelorettes in the history of the franchise. Plus, Chris Harrison is no longer the host. Find out what Thurston's initial thoughts were going into her season of The Bachelorette without Harrison and what stopped her from "giving up."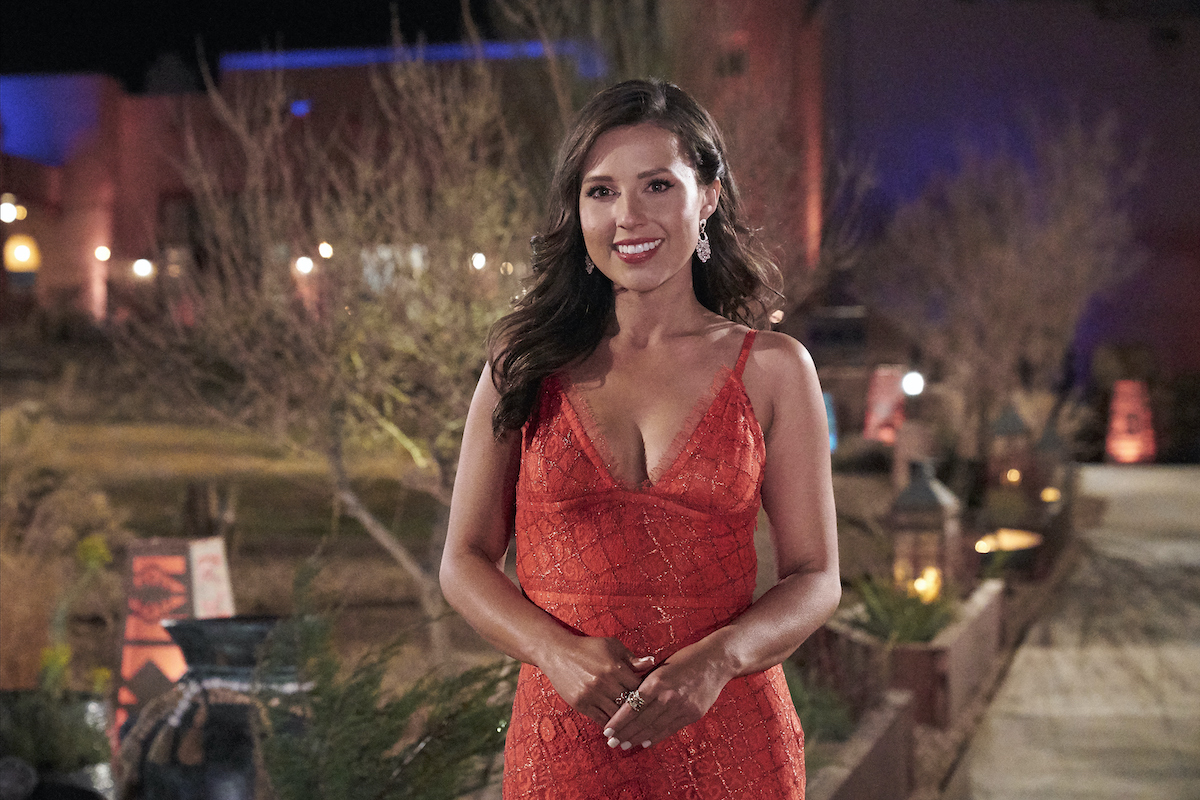 Chris Harrison exits 'The Bachelor' franchise for eight-figure deal
Hours after Thurston's season of The Bachelorette debuted, Harrison announced his exit from the franchise. The news shocked many fans, who previously believed Harrison would eventually make his way back to the show and its lucrative spinoffs. 
Harrison's exit from Bachelor Nation came with a hefty mid-range eight-figure payout and a "promise to keep his mouth shut," according to Deadline. The host stepped aside after offering his "compassion" for Rachael Kirkconnell when photos surfaced showing her in attendance at a slave plantation-themed fraternity formal. 
Katie Thurston thought she would 'give up' thinking she had to do her season alone without a host  
Thurston was recently a guest on The Ben and Ashley I. Almost Famous Podcast. She teased her season of The Bachelorette, saying "important conversations come up about sex" that she can't wait for Bachelor Nation to hear. 
But more than that, Thurston talked about Harrison's exit from the show. "When I went into it, nobody told me anything," Thurston said. "I really did think I was doing it alone." Thurston admits she thought some Bachelor Nation alumni might show up throughout her season, but she never expected two previous bachelorettes to become the hosts. 
Thruston says Tayshia Adams and Kaitlyn Bristowe helped ease any nerves she had filming on night one. "It really made a difference for me in moments I thought I was going to give up," Thurston concludes. 
"The Bachelorette group chat that we have is really cool," she added. Thurston says the chat includes "every single bachelorette" and they all support each other. So far, the best advice she has gotten from that chat is "don't read the comments." 
Katie Thurston 'Bachelorette' season has 'more than one love story' 
While the Harrison news has Bachelor Nation buzzing, many other fans are focused on who Thurston will choose in the end. According to her chat with Higgins and Iaconetti, multiple love stories will pop up this season of The Bachelorette.
"I want people to see a love story," Thurston explains. "Obviously, there is more than one that happens. But more importantly, these men have great stories, and I'm excited for Bachelor Nation to get to know them." 
Off the bat, many fans can't wait to see more from the "Cat Man," Connor B., and James, the gentleman who arrived in a box. Andrew S., the guy with the fake accent, also has many fans intrigued. During her podcast chat, Thurston said he made a great impression on night one and she feels like she has known him for years. 
Thurston promises her season will focus on love and less about the events that happened last season. "My hope is that this does feel like a refresh — back to basics," Thurston says. "I feel like there's this new chapter coming — this new storm." Tune in to The Bachelorette Monday nights at 8 PM EST on ABC.