'The Bachelorette': Katie Thurston Had 'Concerns' Leading New Season Amid Chris Harrison Interview Scandal
Katie Thurston is the new lead of The Bachelorette, but the reality star revealed that she actually had some reservations going into her new journey. Thurston shared that she had "concerns" about leading the season when it came amidst the Chris Harrison interview scandal.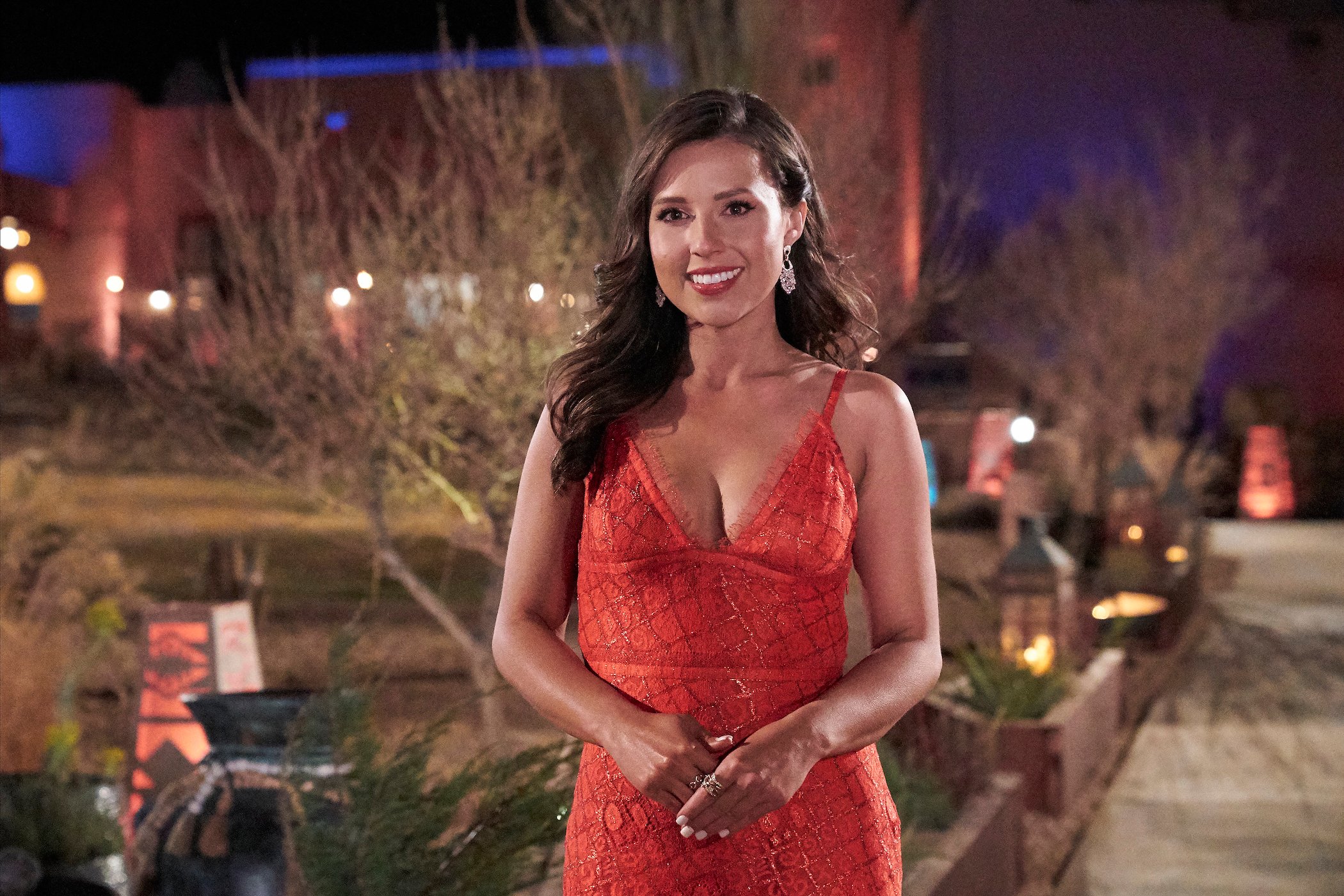 Katie Thurston leads 'The Bachelorette' Season 17 after Chris Harrison interview scandal
Thurston was announced as the first of two leads on The Bachelor: After the Final Rose. Her role as lead came while Harrison's future in the franchise was still unknown. The former host had defended other contestant Rachael Kirkconnell's previous social media usage, and many fans of the show were not in support of Harrison's comments.
When Emmanuel Acho shared that Thurston would be the lead, the future host of The Bachelorette remained unclear. At the time, Harrison had stepped down — seemingly temporarily — as the head of the show. But ABC found fresh new hosts in Tayshia Adams and Kaitlyn Bristowe by the time Thurston arrived for night one of filming.
But before that, Thurston had her reservations on how the season would go.
Katie Thurston said she had 'concerns' leading 'The Bachelorette' after Chris Harrison controversy
Thurston got candid about how she felt at the time of her lead announcement with The Hollywood Reporter.
"I had my own concerns," Thurston said about the Harrison scandal. "I wanted my experience to be true to myself and great for the men who were joining me as well as Bachelor Nation. And I think that was really taken into consideration and worked out. I expressed what I wanted with my journey, and I think I was listened to."
"As [viewers will see] with the first episode, it feels different," she shared. "I have a great group of guys and I think Bachelor Nation is going to be really excited to watch that and see a change."
Katie Thurston spoke more on diversity in 'The Bachelorette' and Bachelor Nation as a whole
The lead also expressed that she "definitely" wanted diversity in her contestants. "I want it to be a platform for these men to be heard," she stated. "That's what this is about — their stories, the love and a little less of what everyone else saw before."
"I'm watching this with Bachelor Nation every Monday as it unfolds," she continued. "I can't control what we see. I don't know what's going to be aired. But as someone who lived it, it was a very refreshing experience."
"I love the men who were there, it was a great group of guys, and I just hope America has a chance to get to know them better," Thurston commented. "Change doesn't happen overnight. That's what people need to remember: Change is happening, it just takes time. And the more we continue to voice our wants and needs for this whole thing, the more that we are listened to."