'The Bachelorette': Katie Thurston Posted the Most Cryptic Instagram Story and Fans Think It's About Greg Grippo
The Bachelorette Season 17 finale is near which means Katie Thurston's fate will be revealed. Many fans hoped frontrunner Greg Grippo would leave with the final rose. Things took a massive turn in the most recent episode and Katie took to Instagram to share her feelings in the most cryptic way.
[Spoilers about The Bachelorette Season 17 Episode 9 below]
An update about Katie Thurston and Greg Grippo from 'The Bachelorette' Episode 9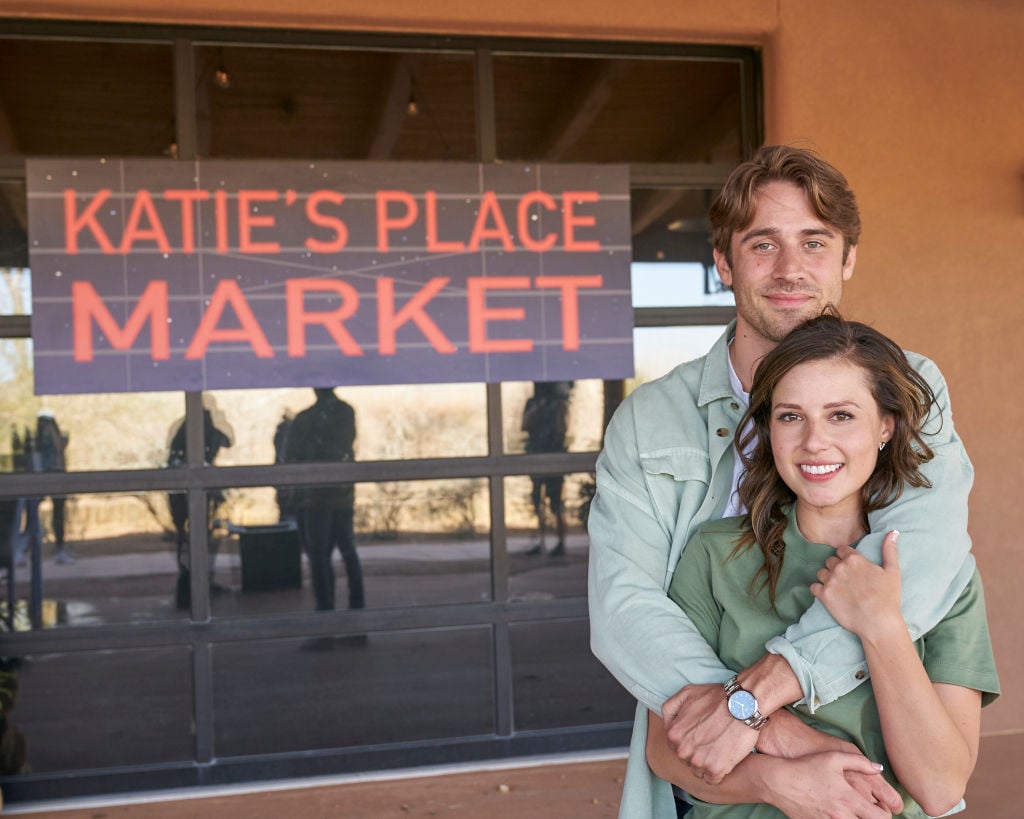 There's no doubt about it — season 17 of The Bachelorette has been one wild ride. The Aug. 2nd episode showcased the "hometown" dates which really took place in the New Mexico resort they've been staying in due to the coronavirus pandemic (COVID-19) protocols.
Katie met with Blake and Justin first, but it's Greg's date that caught Katie — and fans — by surprise. The contestant first had an extended visit with his mother, brother, and best friend, then revealed to Katie he was in love with her. More so, he added that she's the only thing that brought him happiness since the death of his father.
In previous episodes, Katie stated she wouldn't say the big "L" word (love) until the end which came to a head when, instead of telling Greg "I love you, too" in return, she said, "I love…looking at you." Needless to say, Greg was hurt and decided to confront Katie.
Even after reassurance that Greg was her frontrunner, Katie couldn't convince him otherwise as she stuck to her "love" rule. In turn, Greg begged the bachelorette star to "be real" in a teary-eyed plea. Things spiraled when Greg decided to go home, leaving a distraught Katie crying in the bathroom.
Katie Thurston posted a cryptic messgae on her Instagram story
After the episode aired, Katie posted a cryptic (now deleted) Instagram Story suggesting it might be related to the Greg drama. The post she shared explained what "gaslighting" is and how to combat it. Fans had a few thoughts.
"Greg taught a full course on Gaslighting101 tonight. @thekatiethurston so sorry you had to endure that abuse. We see you and have your back," one fan wrote.
"The more I read about this, the more I realize this isn't what Greg did," another defended.
"Katie was 100% stonewalling him to maintain control of the situation but is going to post about him being a gaslighter?" another added.
It's hard to know what was meant by the post but Katie has since posted a new photo in a white dress with the caption: "In darkness came the moon surrounded by glitter from above the frogs and crickets sang, rejoicing them and their love."
How will 'The Bachelorette' end for Katie Thurston?
Where will Katie go from here? Some — such as Reality Steve — think the reality TV star ends up with Blake in the finale and they remain together. That would leave investment sales consultant Justin out in the cold. With the way his family reacted to his participation in the show, it's probably for the best.
All will be revealed in the finale but we're more excited to see what unfolds in After the Final Rose. Will Greg confront Katie? Are Katie and Blake engaged? So many questions and so little time. We'll have to wait to find out.
The Bachelorette Season 17 finale airs Monday, Aug. 9 on ABC.