'The Bachelorette': Katie Thurston Eliminated This Fan-Favorite Already, According to His Instagram
The Bachelorette released photos of possible cast members on Katie Thurston's season in mid-March, and one fan-favorite might already be eliminated. Katie's season has already begun filming. People might be surprised to learn who might already be eliminated on Katie's journey to find love.
[Spoiler alert: The following post contains predictions on The Bachelorette based on social media usage.]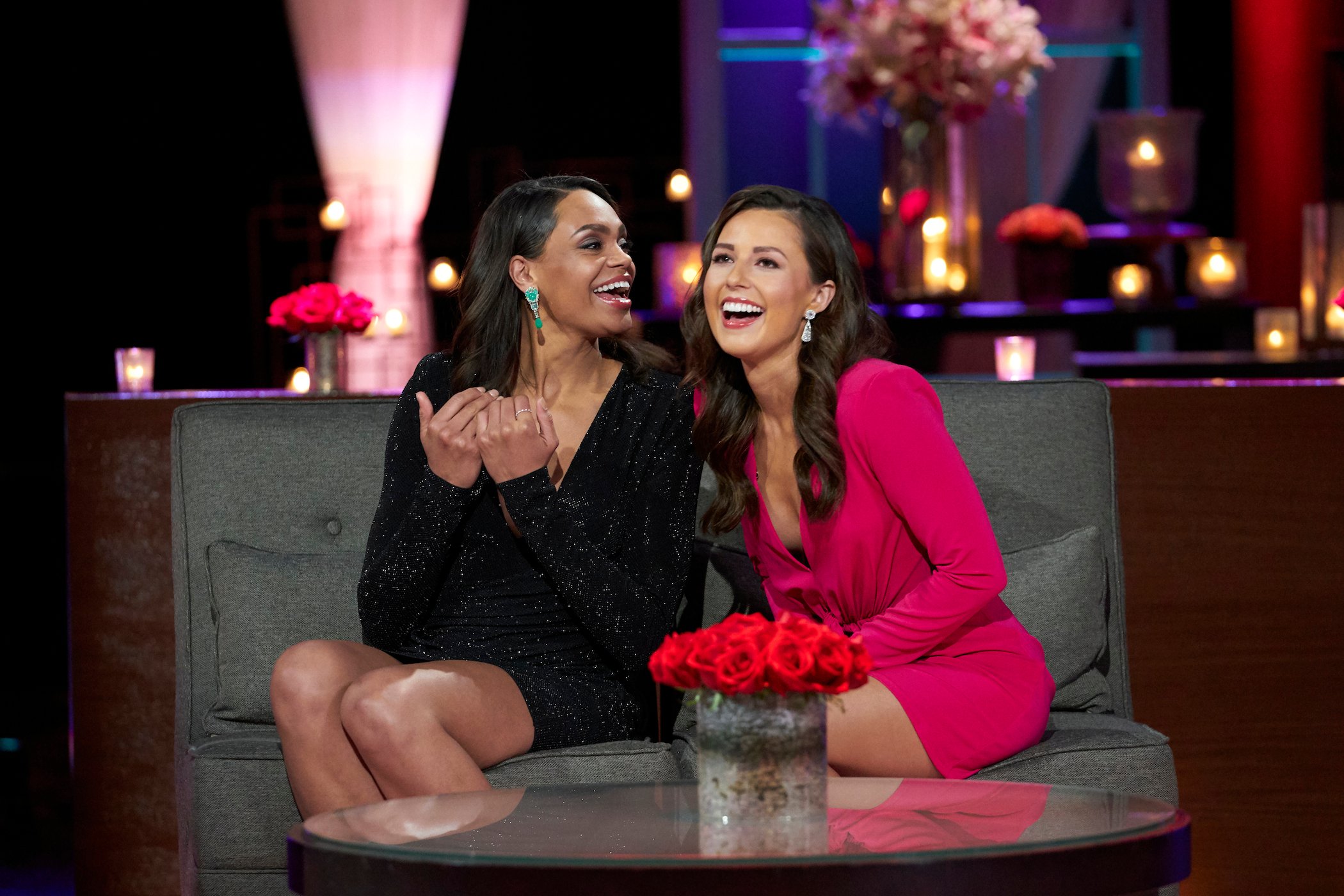 Katie Thurston didn't find love on 'The Bachelor' with Matt James
ABC announced Katie as The Bachelorette following her time on Matt James' season of The Bachelor. The lead was a front-runner on the show for her bold persona, which reminded viewers of another lead, Kaitlyn Bristowe.
When Chris Harrison had a controversial interview with Rachel Lindsay on Extra, though, many called for Bachelor Nation to rectify the situation by having another diverse lead. People called for Michelle Young, Abigail Heringer, or Bri Springs to take on The Bachelorette role.
ABC decided to have two bachelorettes by announcing both Katie and Michelle will have their own separate seasons. Katie films first, then ABC will film Bachelor in Paradise, and then Michelle's season will start production.
The Bachelorette shared photos of possible contestants on Katie's season weeks ago.
Bao Wu was an early fan-favorite after cast photos came out
The Bachelorette distributed cast photos of potential contestants on Facebook in a since-deleted post. Many fans immediately loved Bao Wu, a 36-year-old real estate agent. Thousands of people liked Bao's photo. They commented that he was an early favorite.
"First impression looks wise is Bao and it ain't even close," one person commented on Reddit. Another in the thread said: "Bao is at the top of the list for me."
Someone else wrote: "Bao is so hot like that jawline please." And a different fan said: "Bao for the next bachelor!"
After a new social media post, the campaign for "Bao for bachelor" might be a very real thing.
Katie Thurston maybe eliminated Bao Wu on 'The Bachelorette'
One Bachelor fan account on Instagram discovered that Bao posted for the Easter holiday. People are now thinking Katie sent him home.
Bao shared a picture on April 4 showing him and two others at Padres Stadium in San Diego. The potential castoff was all smiles though, and seemingly in good spirits.
"Happy Easter from the homies," he captioned the photo.
People are now speculating that because Bao posted on social media, he is no longer filming The Bachelorette. Contestants are often banned from using their phones during production. This means that if Bao is posting on Instagram, he is likely no longer in the running for Katie's heart as a contestant on the show.
While the information isn't yet confirmed, this is a strong indicator that Bao is no longer on The Bachelorette. However, if it's true, there's always Bachelor in Paradise.