'The Bachelorette': How Does Katie Thurston Feel About Chris Harrison's Absence?
Last night, viewers got to see the beginning of Katie Thurston's journey to find love on The Bachelorette. This season is unlike any before it in that host Chris Harrison is not taking on his usual role of host/advice giver/chaperone. During the last season of The Bachelor, Harrison decided to take a break from the franchise. How does Thurston feel about doing the show without him?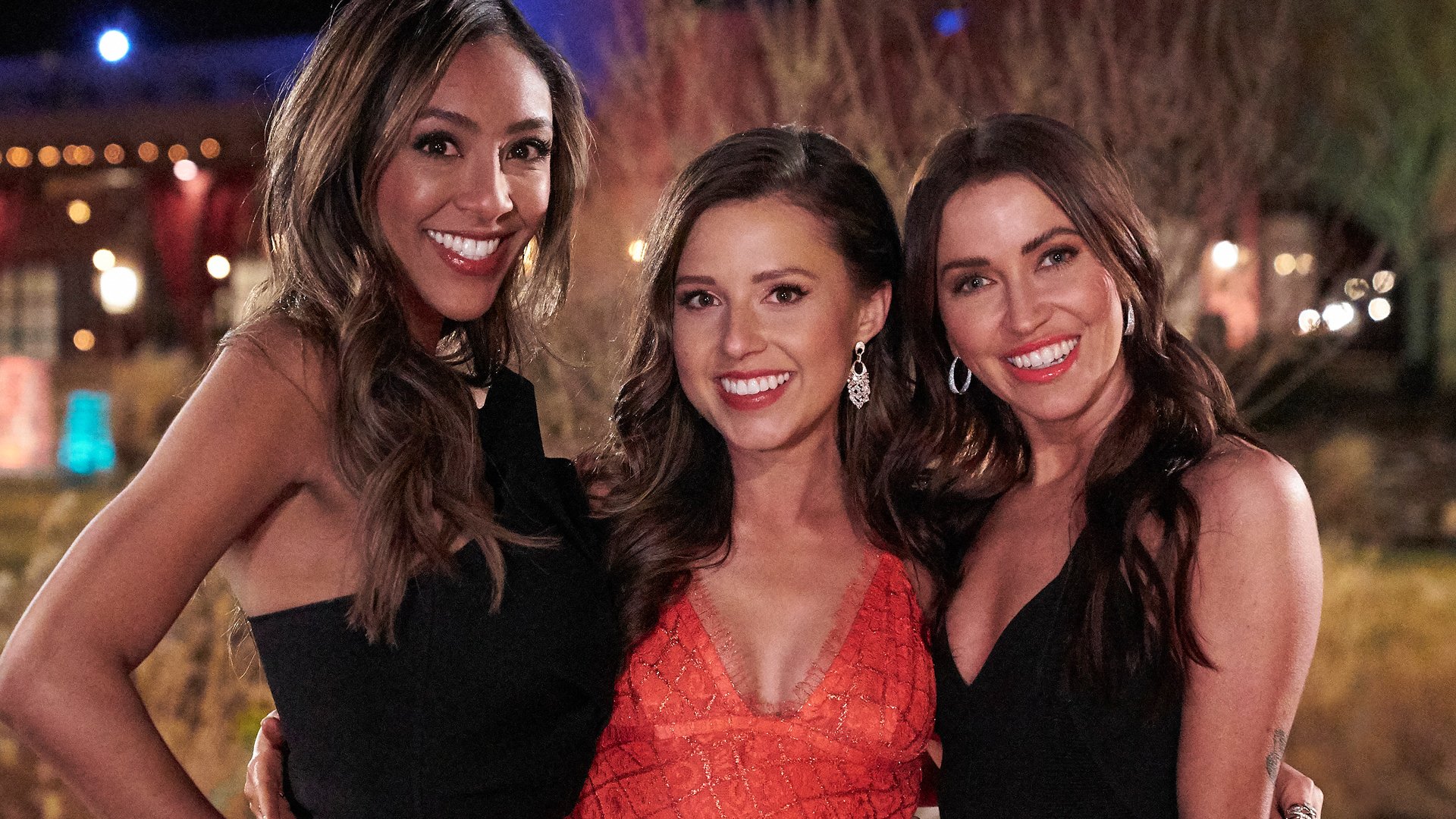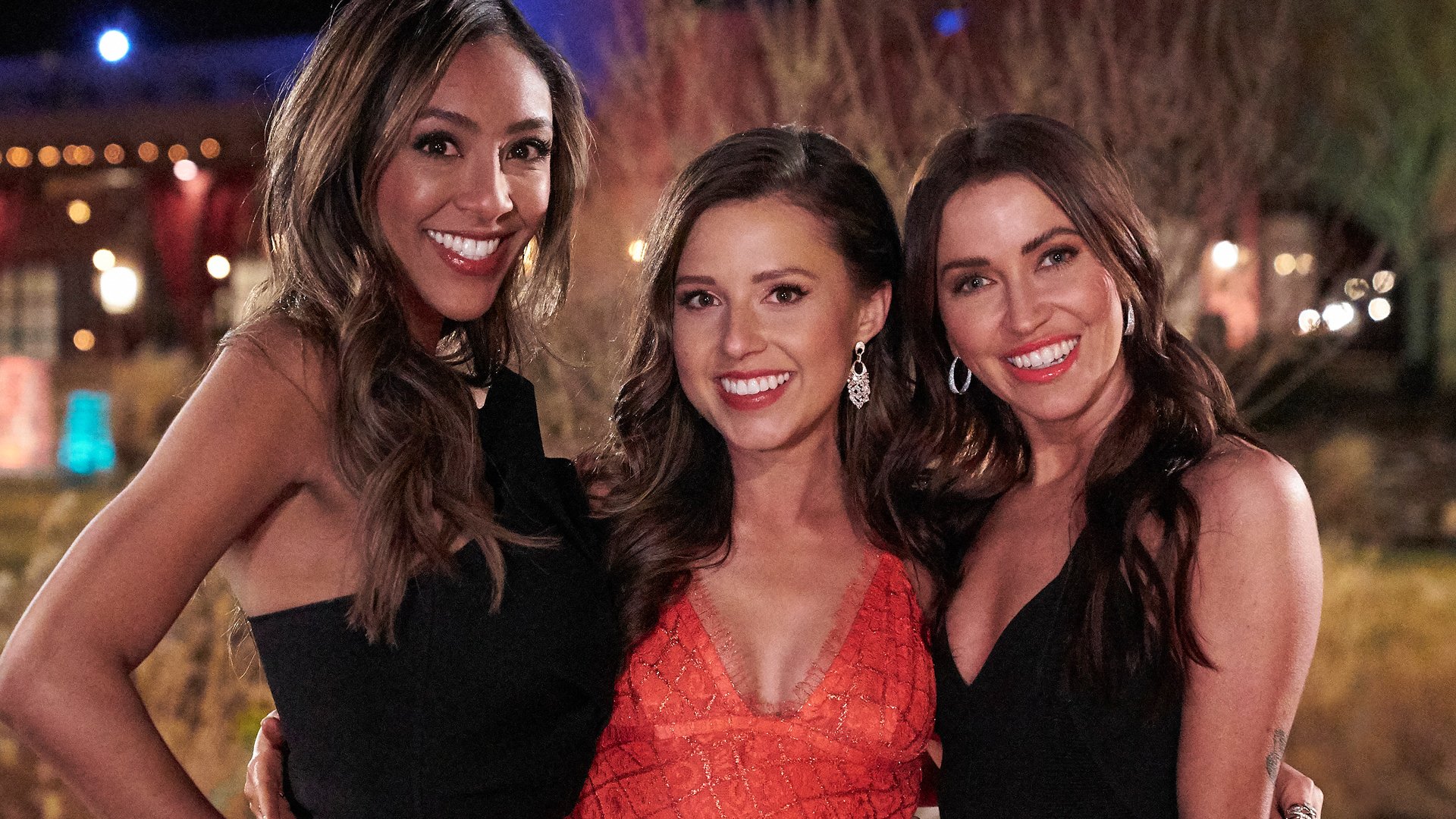 Katie thought she would do the process alone
The season opened with a montage of Thurston's background and then cut to the scene of her getting ready to meet all of her men. During the scene, she questioned if she was going to have to do the season alone and whether she would be able to pull that off.
Next, viewers saw former Bachelorettes Tayshia Adams and Kaitlyn Bristowe at the mansion waiting to welcome Thurston. When the new Bachelorette saw that she wouldn't have to do the season by herself she was ecstatic and said that it felt like having sisters on the show with her.
How does Katie feel about Chris Harrison's absence on 'The Bachelorette'?
For Thurston, not having Harrison there didn't feel so weird.
"For me, it's tough, because as the lead, I've never gone through it with Chris … and so I can't really speak to how it's different, because when I was on that season, I didn't really interact with him too much," she said in a recent interview with USA Today.
But having Adams and Bristowe there instead helped guide Thurston through the season.
"It was just great having Kaitlyn and Tayshia there, because I really don't think I could have done it without them," Thurston continued.
Why isn't Chris Harrison hosting?
Harrison's hiatus from the franchise wasn't completely of his own volition. During Matt James' season of The Bachelor, photos of contestant Rachael Kirkconnell at a plantation party surfaced. During an interview with former Bachelorette Rachel Lindsay, Harrison defended Kirkconnell's actions.
"Is it a good look in 2018 or is it not a good look in 2021?" he said at the time. "I don't disagree with you. You're 100 percent right — in 2021. That was not the case in 2018. Again, I'm not defending Rachael. I just know, I don't know, 50 million people did that in 2018… that was a type of party that a lot of people went to."
After receiving backlash, the host announced that he was taking a break.
"This historic season of 'The Bachelor' should not be marred or overshadowed by my mistakes or diminished by my actions," he said in an Instagram post. "To that end, I have consulted with Warner Bros. and ABC and will be stepping aside for a period of time and will not join for the After the Final Rose special."
After missing the After the Final Rose special for James, Harrison was replaced by Adams and Bristowe on The Bachelorette. The host will not be back for Bachelor in Paradise, either. The show will be hosted, instead, by a number of celebrities, including David Spade, Wells Adams and Sarah Hyland.