'The Bachelorette': Katie Thurston Gets Rejected After Chasing Down 1 Fan Favorite
Katie Thurston is normally the one making the decisions on this season of The Bachelorette. But in last night's episode, the tables were turned as Thurston was the one left in the lurch. Last night saw one of the most dramatic exits ever when Thurston changed her mind about sending one contestant home and asked him to come back to the competition only to be turned down.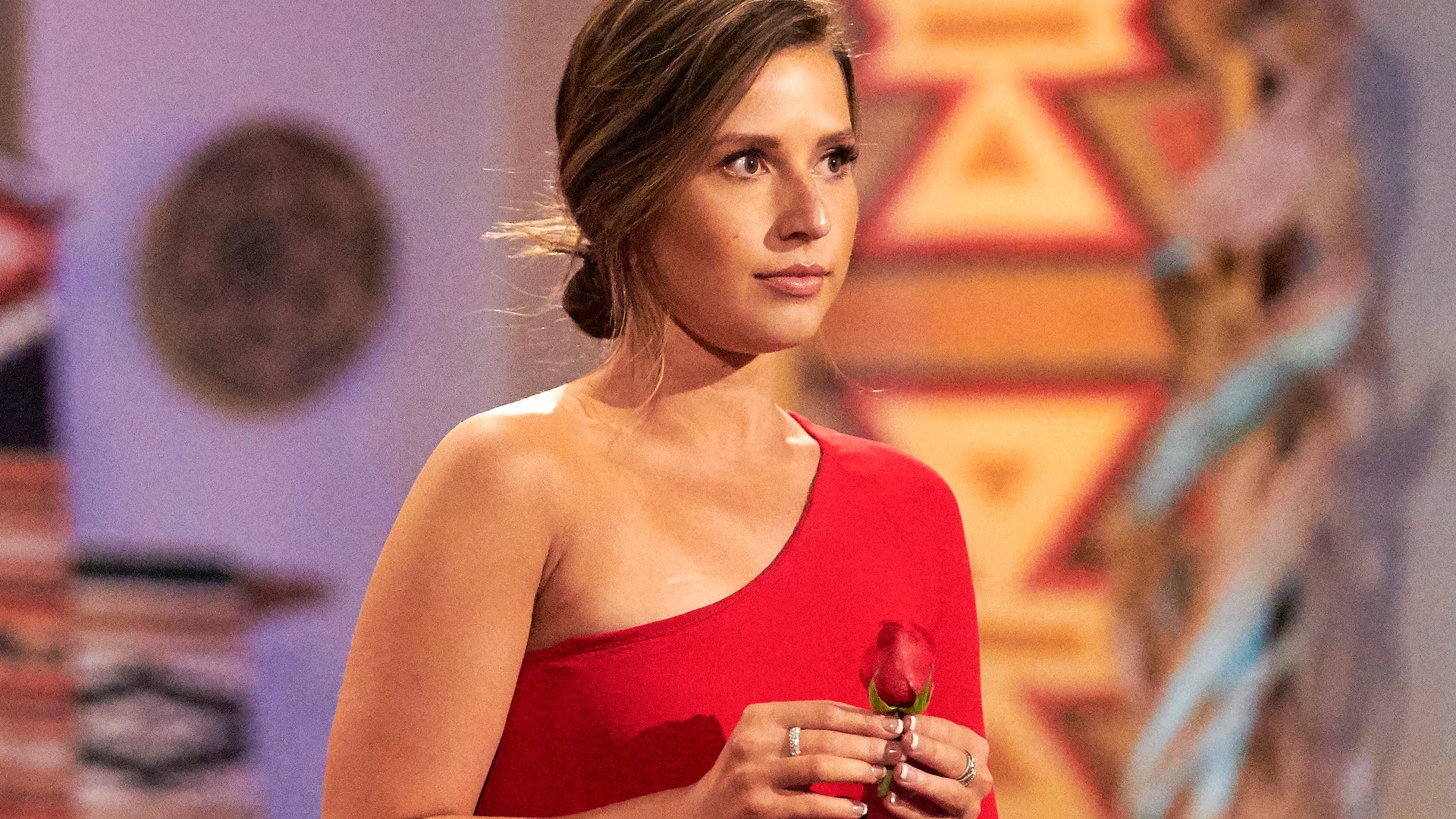 Katie Thurston sends one frontrunner home on 'The Bachelorette'
Things are getting down to the wire on The Bachelorette as Thurston narrowed her men down to the final four before hometowns. This week, she sent home Andrew Spencer during the rose ceremony. As the two previously had a strong connection, she decided to walk him out to say a proper goodbye.
"You are such an amazing man," she said to him. "And you give 100 percent to everything that you are passionate about, and that's what you deserve. And that's not something I could give you. I could not look at your mom or your sister in the eye and tell them what they would want to hear, because they know what you deserve. I know what you deserve."
Leads aren't always 100% sure about their decisions on The Bachelorette. After sending Spencer home, Thurston told a crew member she wasn't "fully confident" in the choice she made.
Katie asks Andrew to return
The next day, Spencer visited Thurston for closure.
"I hope you know that it wasn't, like, an easy decision," she told him. "It was one of those things that it felt like, even up to like, the last, like, second … I think that's what makes it really hard. It was the first time I made a decision that I didn't feel confident about," she said.
Spencer let her know there were no hard feelings.
"I can really say, you know, I fell for you," he told her. "That's what, like, makes me, you know, in the pain that I have, it gives me comfort because you know, it's a feeling I've never really felt with anyone. I'm super proud of you, and just love the woman you are. You are just incredible."
Before leaving, he handed her a note that read, "If you change your mind … I'll be waiting."
The note prompted Thurston to chase after Spencer and ask him to stay in the competition.
Does Andrew return to 'The Bachelorette'?
Despite giving Thurston a final kiss and still having feelings for her, Spencer decided not to rejoin the competition.
"I wanted to say yes," he told the cameras of his decision to leave. "I'd love nothing more than to be with her. She f—— sprinted down the stairs, and I said no. But I want my future wife to choose me and, you know, I wasn't chosen. So I had to say no. I don't want to go through this with her again. I don't want to be standing at a rose ceremony, waiting for her to not choose me."
This was one of the toughest goodbyes on the show thus far as Spencer had been a fan favorite and many viewers had high hopes for the couple after they had a serious conversation about race and relationships earlier in the season.
The Bachelorette airs on Mondays at 8 p.m. ET on ABC.