'The Bachelorette': Is Katie Thurston Happy With Her Choice?
Katie Thurston's season of The Bachelorette is finished. She has switched out her final rose for an engagement ring. But just because she made her final decision, doesn't mean the star is necessarily happy with her choice. Leads in the Bachelor franchise have been known to have a bit of buyers' remorse from time to time after handing out their final roses. Some even go back to their runner-ups. So, is Thurston happy with her choice?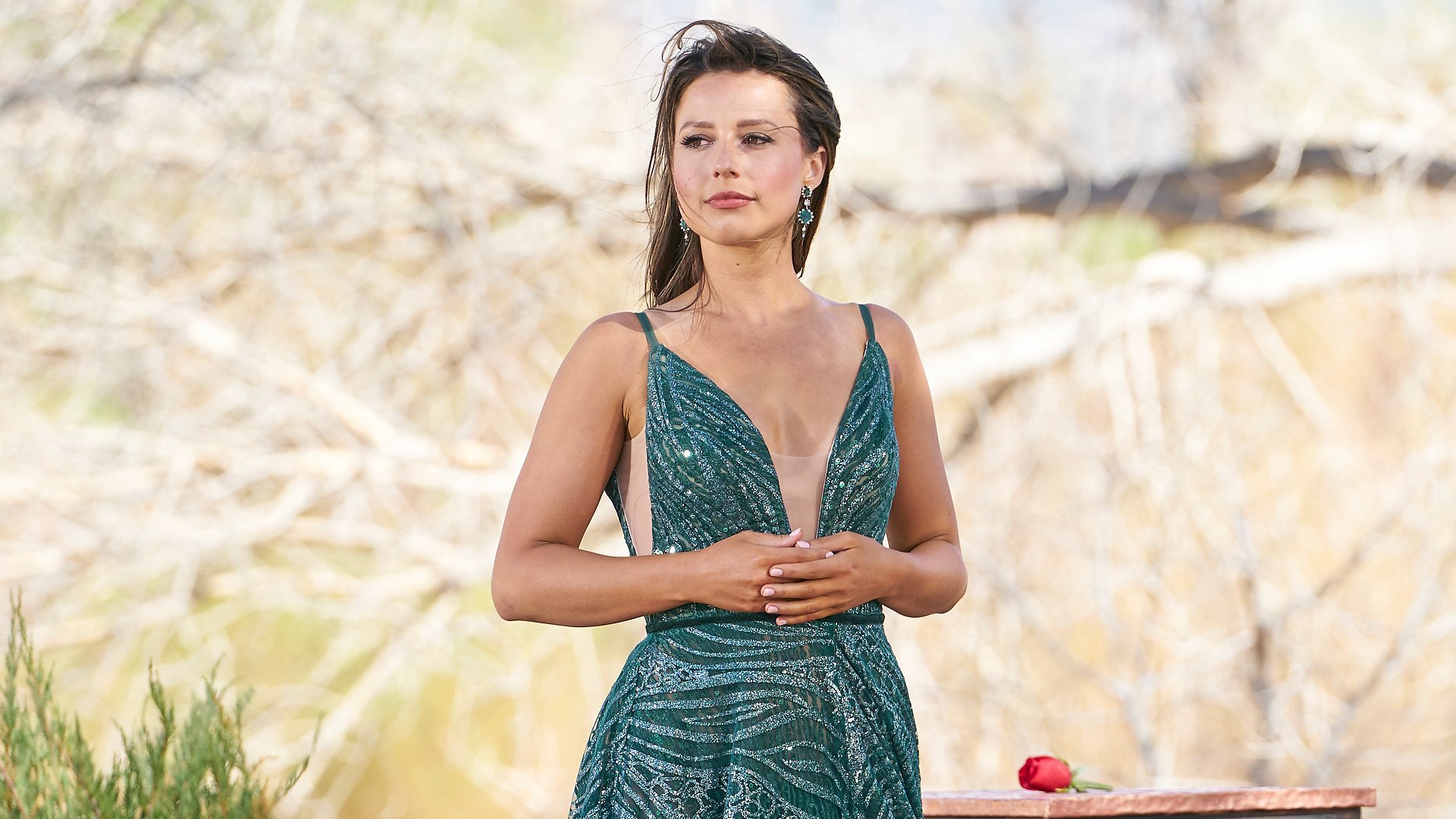 Is Katie Thurston happy with her decision on 'The Bachelorette'?
[Warning: This article contains spoilers for the season finale of The Bachelorette]
Thurston was all smiles during the After the Final Rose ceremony when she got to show off her ring and relationship.
"I have no regrets," she recently told People. "What we went through has really strengthened our relationship. The struggles were worth it."
She and fiancé Blake Moynes had a bond from the very beginning.
"The physical connection was there right away," Moynes told the outlet. "I wanted to kiss her the first time I met her! Everything just felt so natural. I was never nervous with her."
Since filming ended, the pair have been getting to know one another better.
"We think the same way about the world," Thurston said. "Blake is passionate and funny and I feel so confident in what we have. I'd do it all over again if it meant I'd get to be with him."
The moment Blake and Katie Thurston knew they were in love
Going into the week, Thurston still had Moynes and Justin Glaze in the competition. But during the evening portion of her date with Moynes, things got serious and Moynes told her he loved her.
"It was the one, one part of the night that just solidified things for me," he said of the moment he knew he loved Thurston during their hometown date. "And it was when you took off your high heels and we were playing hockey. You scored a point and you were backpedaling backward after you scored it and your hands were in the air and you yelled, 'Go America!' And it was when I remembered that moment, that without thinking about it and without trying to think about it, I just realized. I said to myself like, 'F—, I love her.'"
Thurston returned the feelings.
"As much as I want to be stubborn and just do like you, it's scary and it's crazy, but I f—ing love you so much and I couldn't be happier that you're here," she said.
After the date, she sent Glaze home.
The 'Bachelorette' proposal
Despite knowing that he loved Thurston, Moynes wasn't sure if he could go through with the proposal.
"I'm very unsure and uneasy about the decision that I'm going to make," Moynes said. "I love Katie. I love her a lot but the 'I love you' that comes with a ring is just different than another 'I love you.' It just is."
But eventually, he came around and asked Thurston the question she had been waiting on.
"With you, I just honestly knew," he told her. "And I know how great of a wife you're going to be, mother you're going to be, but I know there's things that scare you. And I know that you in the past have talked about how you've had to compromise the way that you are to make relationships work and I don't want you to do that. But I can't give you what you came here for. Because you deserve a lot more than that. You deserve the world and I'm excited to support you and be there for you every day moving forward.
"That being said, Katie Lane Thurston, will you marry me?" he asked.
Of course, Thurston said yes.