'The Bachelorette': Katie Thurston Makes Fun of Reality Steve's Incorrect Spoiler
Katie Thurston live-tweeted her June 14 episode of The Bachelorette. While making her commentary on the episode, she made fun of an incorrect spoiler of Reality Steve's. Find out which contestant she joked about that Reality Steve got wrong in his initial Final Four spoilers.
[Spoiler alert: The following article contains predictions about Katie Thurston's season of The Bachelorette.]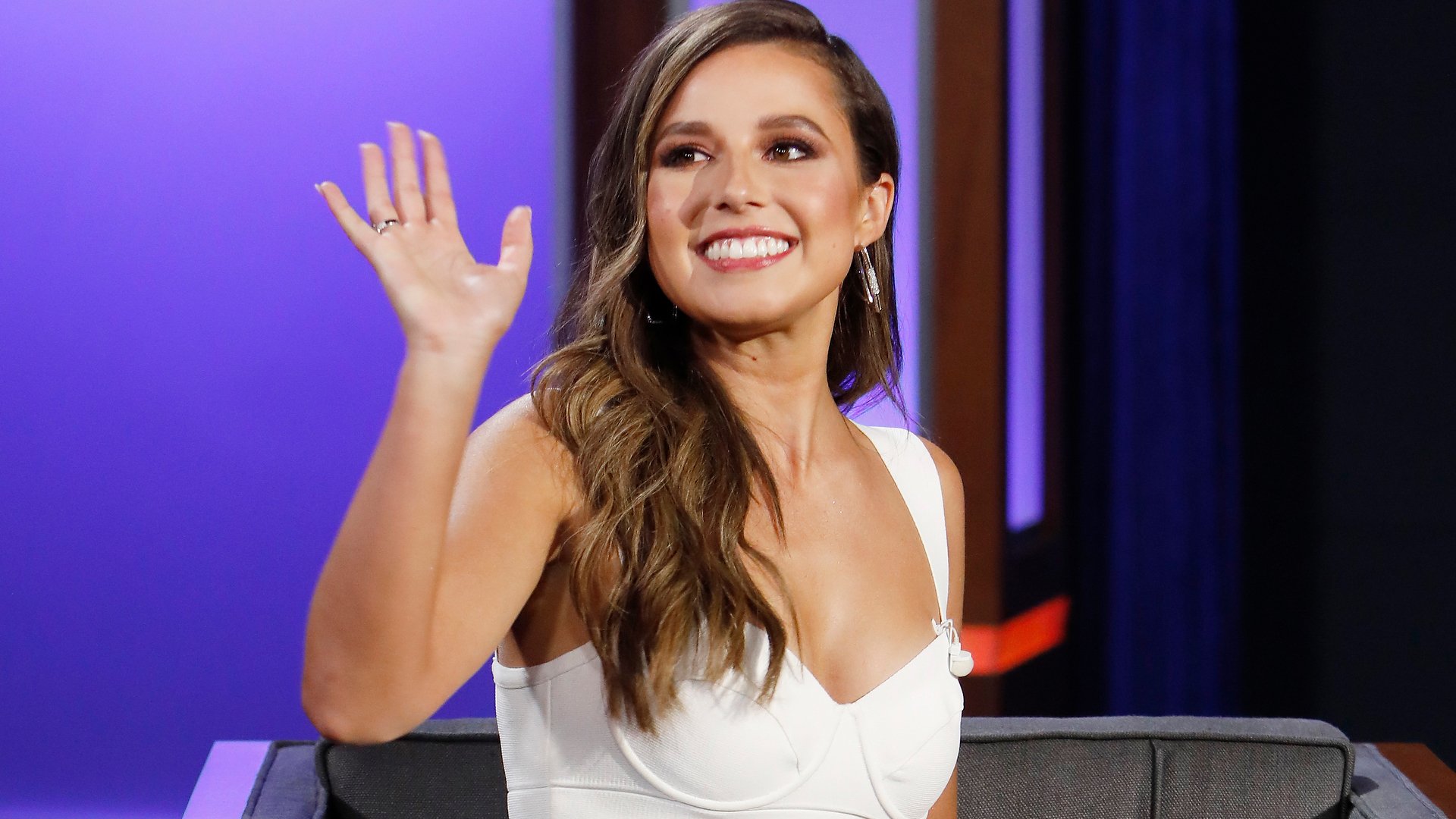 Reality Steve spoiled 3 of Katie Thurston's Final 4, and 1 person was initially incorrect
Stephen Carbone, the blogger known as Reality Steve, posted early predictions in May about who he thought were three of the four finalists on Katie's season. He guessed that Greg Grippo, Blake Moynes, and John Hersey made it all the way to Hometown Dates.
Katie herself referenced the spoiler when she posted an Instagram photo at Duke's La Jolla — the bar that John allegedly works at. Some fans thought that meant John was definitely the winner on Katie's season. But Reality Steve shut that down, saying that John definitely didn't win.
The show lead referenced the incorrect spoiler while live-tweeting The Bachelorette on June 14.
Katie Thurston made fun of Reality Steve's spoiler on Twitter while live-tweeting 'The Bachelorette'
While providing commentary, Katie joined in on the humor about the wrong spoiler from her season. She tweeted: "Wait John is a bartender?" The tweet proved that Katie was well aware of the spoiler at the time she went to Duke's La Jolla, and is having fun toying with her audience while viewers are unaware on her final pick.
Throughout the night, Katie liked tweets about Andrew Spencer, Michael Allio, and John.
Reality Steve eventually changed his Final 4 spoiler to reflect 2 different contestants than before
Reality Steve posted new final four spoilers on June 6. He kept Blake and Greg in the mix, but added in Andrew and Justin Glaze as well. On The Bachelorette thus far, Greg received both the First Impression rose and the first one-on-one date of the season. Greg and Katie bonded over both tragically losing their fathers earlier in life.
Katie and Andrew connected over growing up in poor households. Furthermore, Andrew also sought out Katie to comfort her after Karl Smith told her there were more disingenuous men. Katie cried over Karl's comment, clearly not knowing who she could trust. But Andrew showed Katie that he just wanted to make her feel better, and reassured her that he was really there for her.
As of the June 14 episode, Reality Steve still has not yet made a clear-cut winner on Katie's season known. He told his blog readers that he has heard various things from multiple sources on who the final person standing is. But until Reality Steve — or any other spoiler accounts — make the winner known, fans will just have to connect the dots themselves.
The Bachelorette airs on Mondays at 8 p.m. EST on ABC.