'The Bachelorette': Katie Thurston Is Now Dating John From Her Season
Katie Thurston and her final rose winner, Blake Moynes, are done. But that does not mean that love is out of the picture for the former The Bachelorette star. According to reports, Katie already has her sights set on someone else, and fans of the show know him too.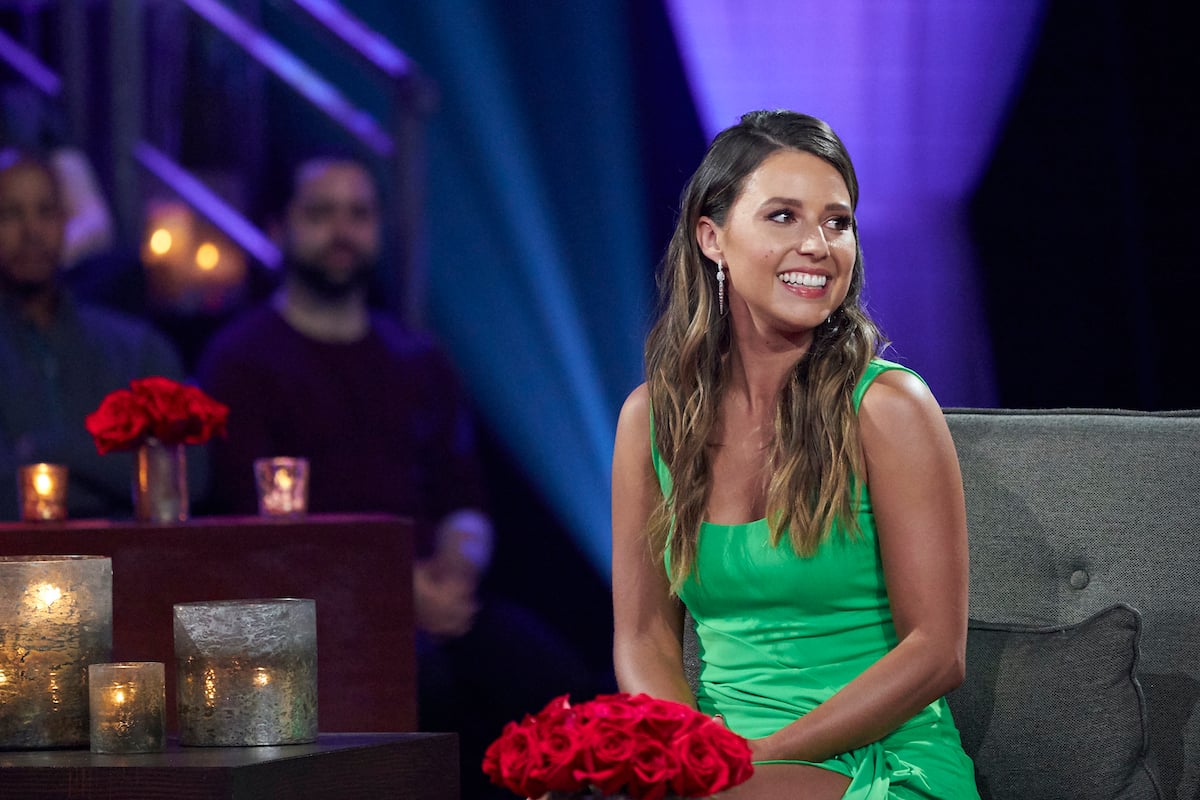 Who is Katie Thurston dating after 'The Bachelorette'?
Katie is currently dating John Hersey, who was a contestant on her season of The Bachelorette. She recently revealed the relationship as part of her 12 Days of Messy challenge on Instagram. On the final day, she dedicated "Begin Again" by Taylor Swift to Hersey. Thurston shared videos of her and her new beau as well as John's limo entrance.
The pair will make their first public appearance together at the First Noelle Ball on December 2, according to Us Weekly.
Katie and Blake's breakup
Blake joined Katie's season late. He was originally part of both Tayshia Adams and Clare Crawley's seasons. Despite having strong feelings for both Clare and Tayshia, Blake went into Katie's season ready to propose. He had a few doubts along the way but ultimately didn't want to let Katie down by not proposing.
"I think it speaks a lot to that loyalty and sticking to your word," Blake told Insider after the proposal. "When you're thinking about your forever person and partner you rely on, you take their word seriously. And that's something I came down to at the end. Like no, I'm not letting her down. This is something I also came here for, smarten up, don't overthink the situation." 
However, after getting engaged, the two found it difficult to make long-distance work and ended their relationship.
"It is with mutual love and respect that we have decided to go our separate ways," the pair wrote in a joint statement posted to Instagram. "We are so grateful for the moments we shared together and the entire journey that has unfolded this year, but we ultimately have concluded that we are not compatible as life partners, and it is the most caring choice for both of us to move forward independently. We ask for kindness and privacy as we both navigate this transition. Both of us will forever want the best for one another and ask you to please support us in our decision."
Are Katie and Blake on good terms post-'The Bachelorette'?
Katie and Blake were able to come to a mutual agreement about their relationship early on and are still in touch.
"We were together for six months," Katie shared in an Instagram video. "Blake and I are very level-headed and mature, and we communicate very well on our thoughts. And we just both knew if this was how our first six months was as a couple, going forward it was going to not be in our best interest for our happiness to stay together," she said. "And so we, as mentioned, mutually decided to part our ways. But we still stay in touch, we still support each other. Nothing but love and respect truly."