'The Bachelorette': Katie Thurston Reacts to Fans' Shock Over Her Uncertainty About Having Kids
It's usually a given that the star of The Bachelorette wants marriage and children. But Katie Thurston had an interesting conversation about kids on the season 17 premiere.
After Thurston revealed she's unsure about having kids, some fans reacted strongly. The Bachelorette star recently responded and defended her position.
 [Spoiler alert: This article contains spoilers from the season 17 premiere of The Bachelorette.]
'The Bachelorette' Katie Thurston talked about possibly not having kids
The Bachelorette premiere featured Thurston having different kinds of conversations with the cast. One of her most important conversations was with Greg Grippo. 
"I'm the youngest of four," he told her. "And everyone like has three kids now. It's so annoying. They're like popping out left and right." Greg said he has eight nieces and nephews. Then, he surprised her with a pasta necklace that his three-year-old niece made. 
"There's just something that's really sticking out about him," Thurston said in the episode. She ended up giving him the first impression rose.
It sounds like Greg is all about family and has many kids in his life. But Thurston revealed she might not have kids of her own one day.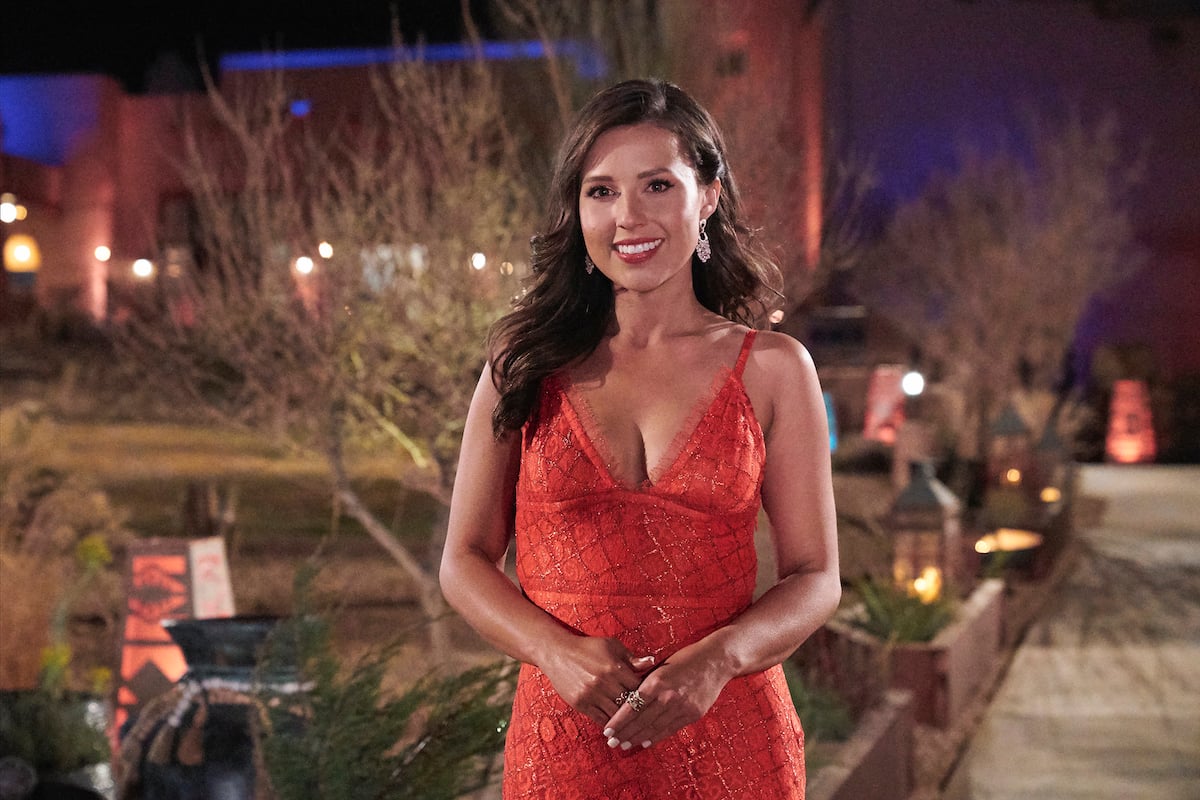 Laters, she talked to Michael Allio. He surprised her with the fact that his dog is named Tommy, which is the same name as Thurston's cat. The business owner revealed he has a four-year-old son and gets to FaceTime him every day as they film. The father said his boy is staying with his parents for now. 
"You seem like you would be an amazing mother too. Is that something you want?" he asked her. "For me, I definitely want kids in some way, I think," she answered. "You know whether it's someone who already has a child, that's something I'm fine with. If someone doesn't want children, I think I'm also fine with that. Really I'm just open to all scenarios."
Michael did receive a rose at the rose ceremony, so he still has a chance to win her heart. Some fans were surprised by their conversation, and Thurston reacted to that.
Katie Thurston defends her position on not having kids
Columnist Emma Gray tweeted, "Is this the first time that we've seen a #TheBachelorette say she'd be open to NOT having kids? Feels notable for a show that is often v prescriptive about engagement –> marriage –> babies. (In a good way!!)"
The reality star responded with, "It's ok to be a woman and possibly not want children or to be unsure at the current stage of your life."
It looks like the reality star is truly open to different scenarios. A few men in the cast have children already, others seem focused on having children one day, and we have yet to hear if any of the men don't want them. 
The Bachelorette airs Mondays at 8:00 p.m. ET on ABC.