'The Bachelorette': Why Katie Thurston Says It's 'Important' to Talk About Sex This Season
Katie Thurston isn't afraid to talk about sex with the cast of 'The Bachelorette'. She explains why she doesn't hold back this season.
This season of The Bachelorette might stand out because of how the cast will discuss sex. Katie Thurston revealed why it's important to her to have certain conversations with men before getting married.
'The Bachelorette' Season 17 started with a few sex jokes
Thurston had a sexual entrance on The Bachelor by giving Matt James her vibrator. "I was hoping to pass the torch to you, but after seeing how you look and knowing that the fantasy suite is so far away, I'm actually going to need it for a little bit longer," she told him. She then took back her vibrator to meet the rest of the cast.
Season 17 included a few men who weren't afraid to put themselves out there too. Cody Menk entered on the first night with a blow-up doll. Christian Smith handed her a genie lamp, saying they could rub one out. Justin Glaze talked about stroking before pulling out a paintbrush.
This is after there were several ads for the season that had sexual innuendos. Thurston has since explained why it's important to talk about sex this season.
Why Katie Thurston says it's 'important' to talk about sex this season
Sex has taken over seasons in the past if the star was a virgin or if the star had sex before the Fantasy Suites. Thurston's season is a little different because sex has been a topic from the very start because she's known for being sex-positive. She explained why it's important to talk about sex this season.
"You'll see it incorporated throughout my journey, conversations around sex," she told Us Weekly. "Because it is important in a relationship. And it's important to be with me to be able to talk about those things. And if you're not ready to talk about sex, you're certainly not ready to get married."
It's still unclear how these conversations will go down beside the jokes that men made in the premiere. But the star has already given a little peek into what happened during the Fantasy Suites.
Katie Thurston revealed whether she had sex in the Fantasy Suites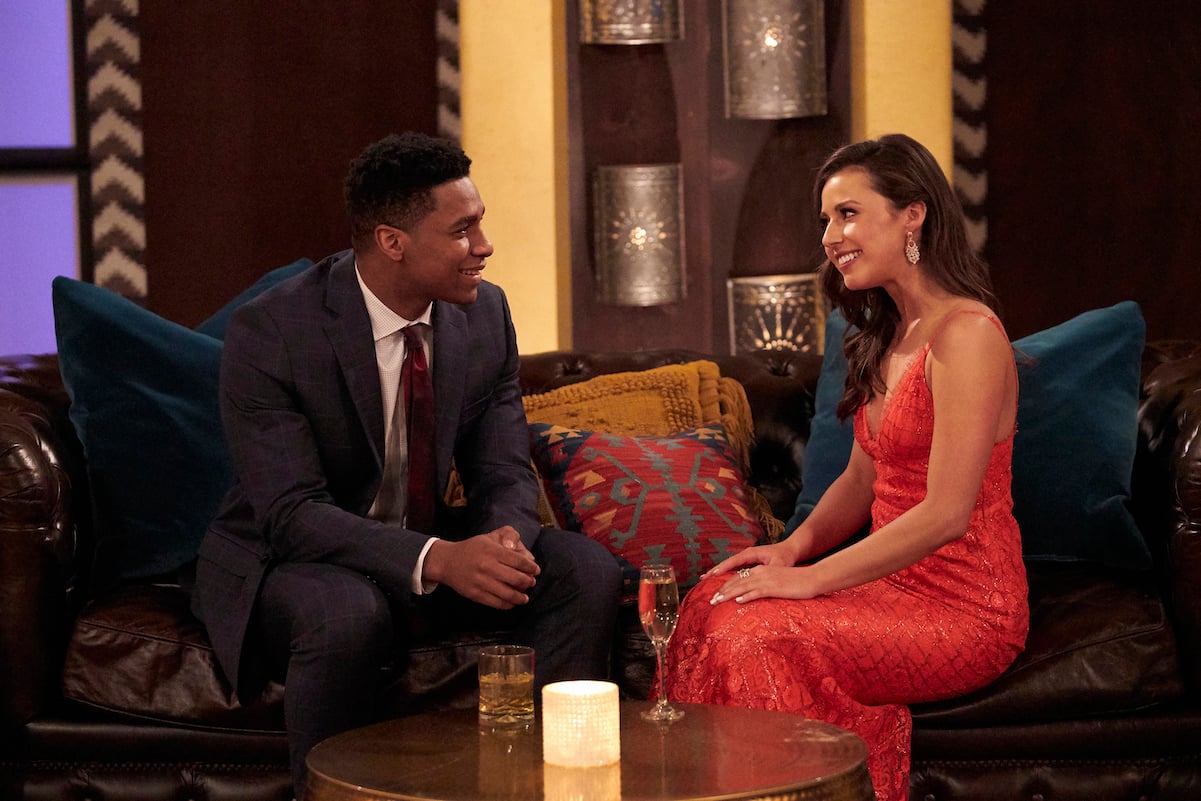 The Fantasy Suites are saved for close to the end of the season. The stars don't always reveal whether they had sex behind closed doors. But Thurston already revealed this to fans.
"I have sex in the fantasy suites, so you heard it here first," Thurston told Entertainment Tonight. "We all know it happens, but no one's talking about it!"
Thurston also explained that not being open to talking about sex is a dealbreaker for her. "I'm embracing who I am, and if a guy can't accept me being sex-positive or talking about sex, it's just not gonna work out," she said. 
It looks like multiple men are happy to talk about it so far, and there will be eventful Fantasy Suites this season. Fans will have to wait to see if it will lead to love.