'The Bachelorette': Katie Thurston Says She 'Really Wanted to Leave' the Show
Katie Thurston is back with her own season of the show. She revealed doing The Bachelorette wasn't easy, and she wanted to quit. This is what stopped her from going through with it and what made her season really hard for her.
Katie Thurston asks to leave in 'The Bachelorette' teaser
RELATED: 'The Bachelorette': Katie Thurston's Cast Is Posted and Fans Have a Favorite Already
The teaser for the season dropped, and it starts with Katie meeting one of the men on the first night. Tayshia Adams from The Bachelorette Season 23 and Kaitlyn Bristowe from season 11 is also seen telling Thurston, "Let the journey begin" as the new hosts.
There are multiple romantic moments this season. Thurston kisses multiple men in different clips. One looks like it's on a date with fireworks, and another could be from a cocktail night with multiple men. Blake Moynes from last season returns in another clip holding up a boombox outside. She comes out on a balcony to see him and looks shocked.
Of course, there will be drama. "I didn't come here for the bromance. I came here for followers," Karl Smith says. Katie then cries during a conversation with another man. "I'm done," she says and gets up during an interview. She then walks away and says, "I'm done. Someone book my flight home." Sadly, what upsets her isn't shown.
Katie Thurston says she really wanted to leave 'The Bachelorette'
RELATED: 'The Bachelorette': Katie Thurston Will Meet the Cousin of a Former Contestant
Stars have threatened to leave the show before. Thurston joined that list of people and talked about wanting to quit filming.
"At that moment, I was at my lowest and really wanted to leave," Thurston told Us Weekly. "And if it wasn't for the amazing women who have been bachelorettes before helping me navigate that, I probably would have. And so, I'm so thankful for all of them."
This is in reference to Adams and Bristowe. The latest star revealed the advice they gave her to find love.
"They gave me different advice, but [both pieces of advice] stand out. Kaitlyn said, 'Don't fall in love with one person on the first night, be open,'" Thurston said.
"And then Tayshia was the one who said, you know, 'Surrender to the process. Trust the journey," she added.
Does Katie Thurston find love on the show?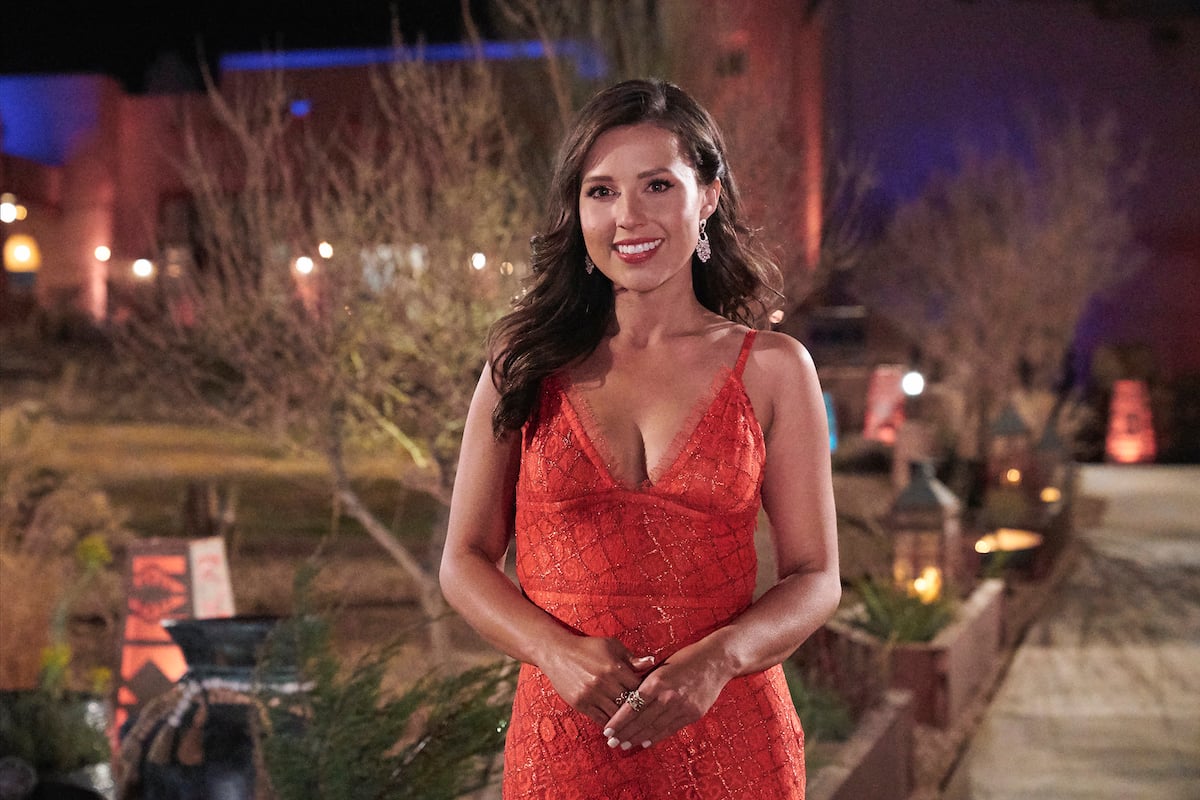 RELATED: 'The Bachelorette': Which Man Brings a Blowup Doll on the First Night?
Sometimes the journey on The Bachelorette doesn't end with love. Luckily, it sounds like that wasn't the case for Thurston.
"I fall in love more than once," she told Entertainment Tonight. But she said fans will have to wait "to find out" if she's still in love.
"Nothing's off limits this season," Thurston said. "Love is love, and I gotta do what I gotta do."
What was Thurston looking for in a potential husband? She said she wanted someone who has a sense of humor and is kind. It sounds like Thurston found it. But she admitted falling for multiple people made doing the show "very hard."