'The Bachelorette': Here's Why Katie Thurston's Season Ended Early
While Matt James' drama from The Bachelor remains ongoing, Katie Thurston's season of The Bachelorette has already wrapped on filming. It seems like it was just yesterday that both Katie and Michelle Young were announced as bachelorettes. But Katie's season is reportedly already over. Here's why The Bachelorette's production has finished filming.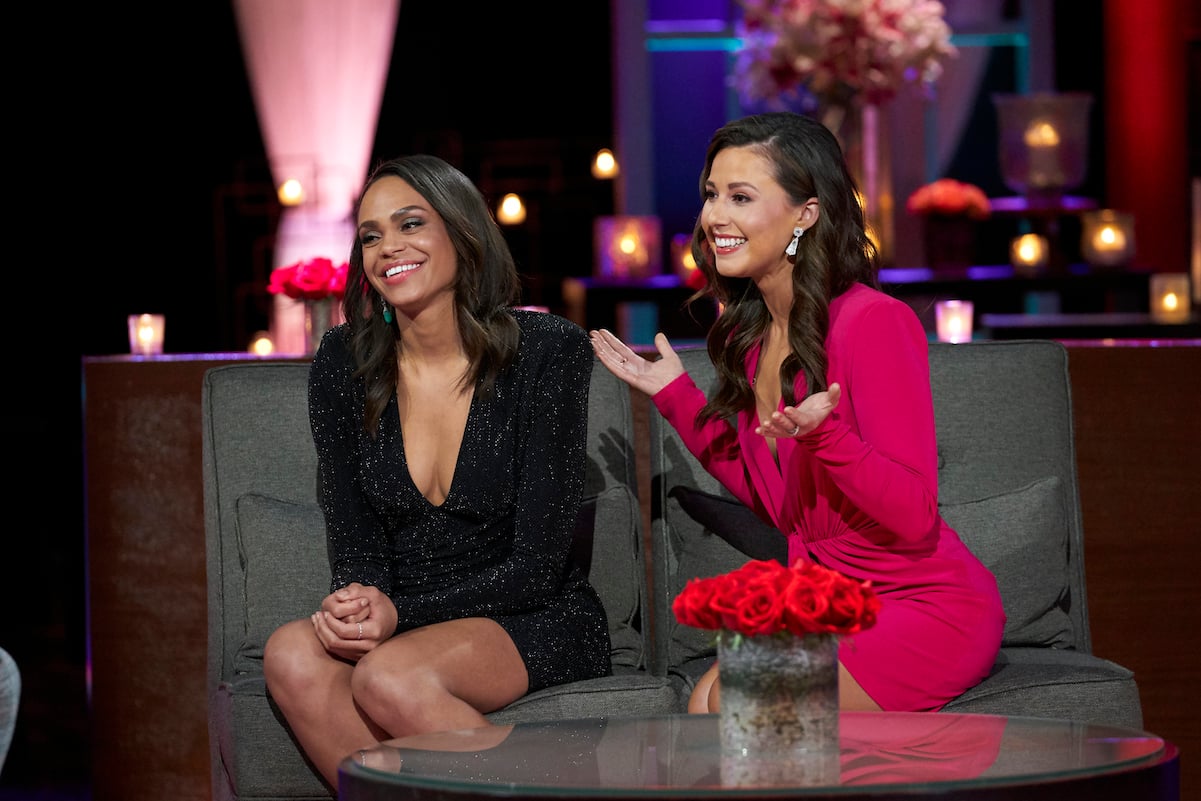 ABC named Katie Thurston 'The Bachelorette' with Michelle Young
On The Bachelor: After the Final Rose, guest host Emmanuel Acho dropped a shocking new twist. For the following season of The Bachelorette, Katie would lead the show. But that in and of itself wasn't what was new.
Instead of one bachelorette season, fans would get two. Acho shared the exciting news that fan-favorite and season runner-up Michelle would also get to lead her own season, after Katie.
Fans discussed rumored contestants on Katie Thurston's season
Shortly after that, ABC shared a photo album of potential contestants on Katie's season. Fans immediately loved and discussed Bao Wu, a contestant in his mid-30s from San Diego.
Viewers of the show were surprised to see photos of Tayshia Adams' cast-off contestant Blake Moynes leak from set. He was reportedly filming for The Bachelorette this season.
Before Katie was announced as the lead, people speculated that she and Blake would be a good couple. People will have to wait and see how that develops, as season spoilers are not yet out and the show doesn't start airing until June.
Katie Thurston's bachelorette season ended early for this reason
Another twist for Katie's season is that it is reportedly done with production one week early, per Us Weekly.
"Katie was in control and made sure the men she wanted were there and the men she wasn't interested in, she sent packing," a source told the outlet. The insider continued that it "went great and it wrapped a week ahead of schedule."
Furthermore, the source shared that the addition of Tayshia and Kaitlyn Bristowe as fill-in hosts for Chris Harrison went well with Katie.
"Tayshia and Kaitlyn can relate to Katie's journey in a lot of different ways, which you'll see play out, so it was nice to have them there to help out with whatever situation came up," the source claimed. "Tayshia had fun and loved doing it. She and Katilyn made a great team."
The duo were seemingly having a great time filming. Tayshia shared TikToks of her and Kaitlyn dancing during their time off-camera.
With the success of Tayshia and Kaitlyn helping out Katie, as well as Katie possibly finding love, it will be interesting to see if the franchise continues with the new hosting pair in Bachelor in Paradise as well. Time will tell, but for now, we can't wait to see how all of the new twists play out on air.
Katie's season of The Bachelorette airs on ABC Monday, June 7 at 8 p.m. ET.