'The Bachelorette': Katie Thurston Season Promo Officially Reveals Tayshia Adams Castoff
A former contestant from Tayshia Adams' season of 'The Bachelorette' was officially revealed to be part of Katie Thurston's season in a new promo for the show.
Katie Thurston's season of The Bachelorette is coming up ahead on June 7, and the latest promo officially reveals a contestant from Tayshia Adams' season. While this person had been rumored to join Katie's season, ABC confirmed his appearance with the latest clip of The Bachelorette. This person wasn't in the official ABC cast bios, but the website did include a "surprise" contestant in a box that they didn't reveal — until now.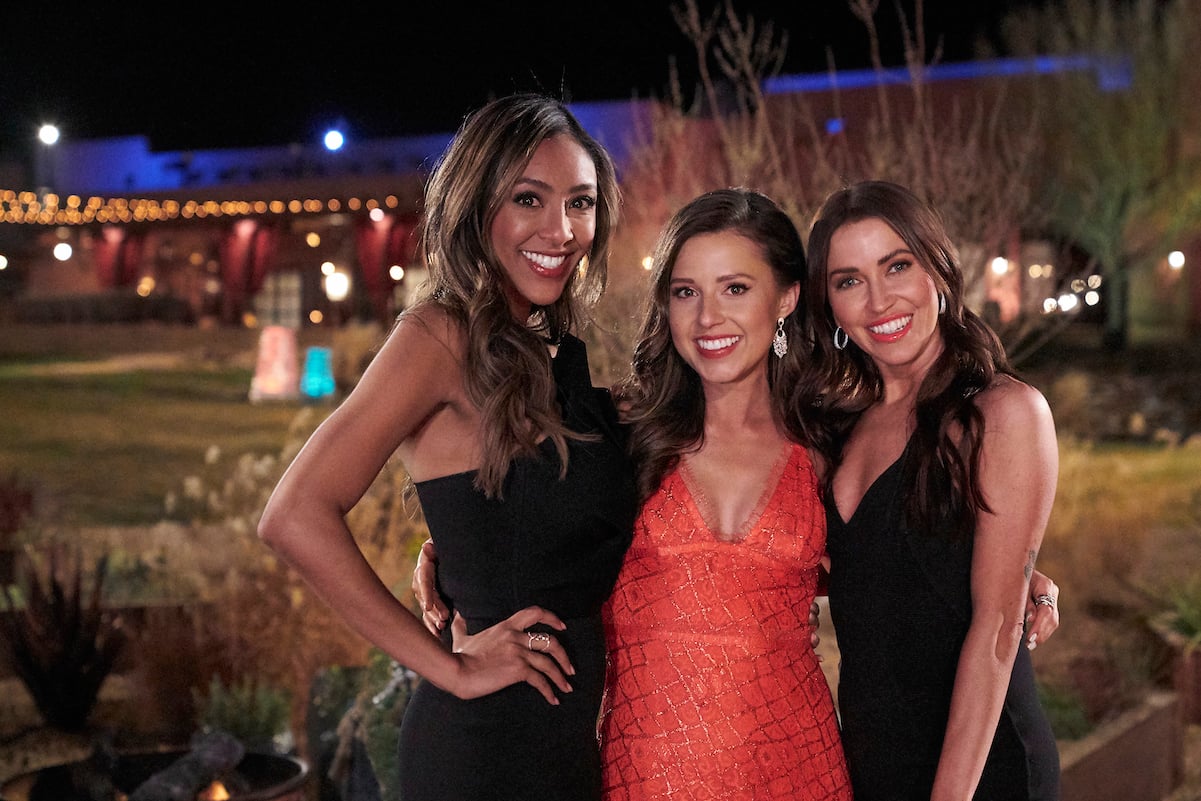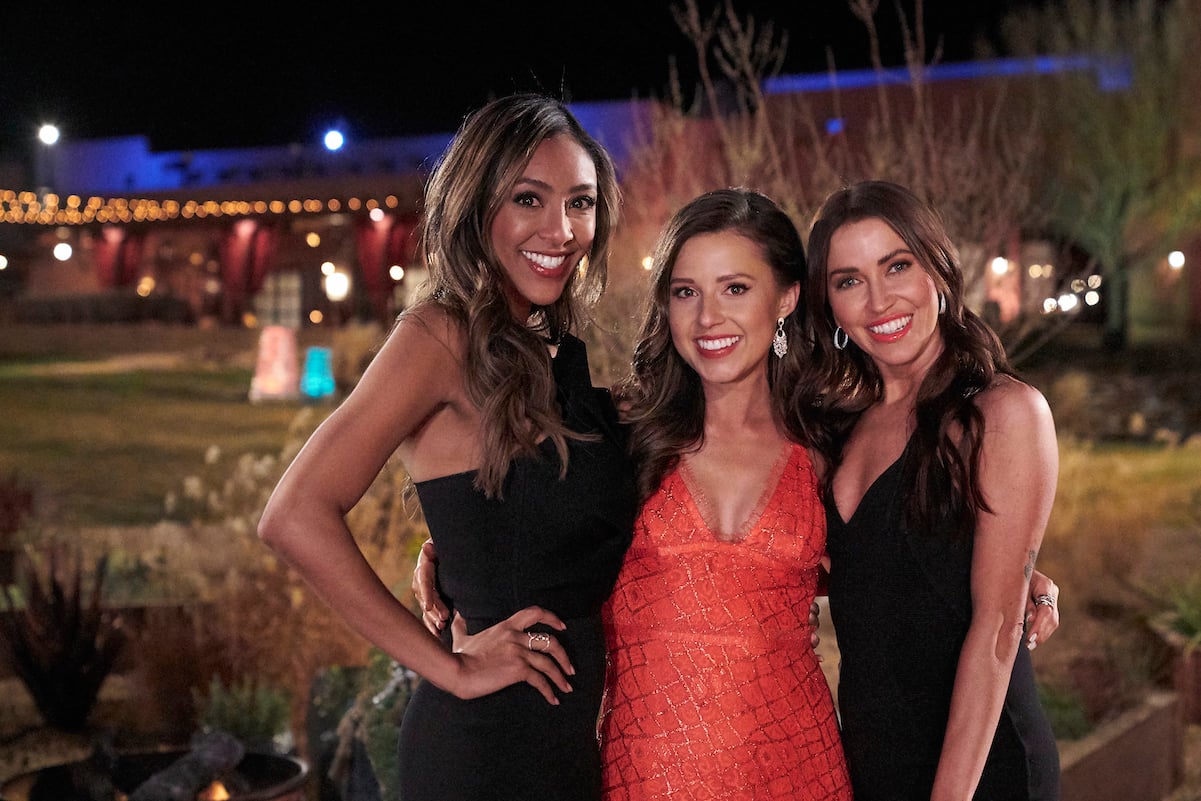 Blake Moynes was on Clare Crawley and Tayshia Adams' season
Blake Moynes competed for Tayshia's heart as well as Clare Crawley's in the last season of The Bachelorette. He struck a connection with Clare, who ended up leaving early due to her bond with Dale Moss. Moynes decided to stay when the show announced that there would be another bachelorette — Tayshia.
The two had an easy-going back-and-forth, but Tayshia ended up eliminating him in week 9 on a date. Once Katie was eliminated from Matt James' season, many people speculated that she and Blake would make a cute couple.
This was further discussed when pictures of Blake on The Bachelorette set appeared on the Almost Famous podcast's Instagram account.
While the ABC cast bio page didn't share any picture of Blake, the newest promo for the show finally revealed that he is in fact part of Katie's season.
'The Bachelorette' promo reveals Blake Moynes as a contestant
One of the latest promos for Katie's bachelorette season shows her meeting the many men competing for her love. The clip shows her kissing guys, asking if the show is a "dream," and even encountering a surprise contestant.
The promo showed Blake arriving to the show and holding a radio over his head, calling back to the famous Say Anything movie scene.
"Oh my god, it's Blake," Katie said when she saw him. He smiled while seeing Katie for the first time.
Katie Thurston defended her contestants on Instagram
After being a contestant herself and going through the ups and downs of Bachelor Nation's response to contestants on social media, Katie decided to get ahead of criticism. She defended her men before the show even aired by making a statement on Instagram.
"You all are about to meet an incredible group of men with fascinating stories to tell," she expressed in her caption. "The vulnerability and strength these men show throughout our time together is something I'll cherish forever. They each hold a special place in my heart."
The star continued: "That all being said, I am protective of them. I remember being on their side of this journey. Being in the public eye for the first time. Reading what people thought. Please remember to stay kind in this. You'll only get to see a glimpse of how extraordinary they really are. I can't wait for you to meet them!"