'The Bachelorette': Katie Thurston Shares 'Leaked Footage' of Her Finale and It's Not What You'd Expect
The Bachelorette is only a few episodes in but already fans are wondering who Katie Thurston picks in the end. Of course, blog sites like Reality Steve have released The Bachelorette spoilers like they do every year. But Thurston herself shared something on her Instagram Stories that may be more telling than any other sites' spoilers.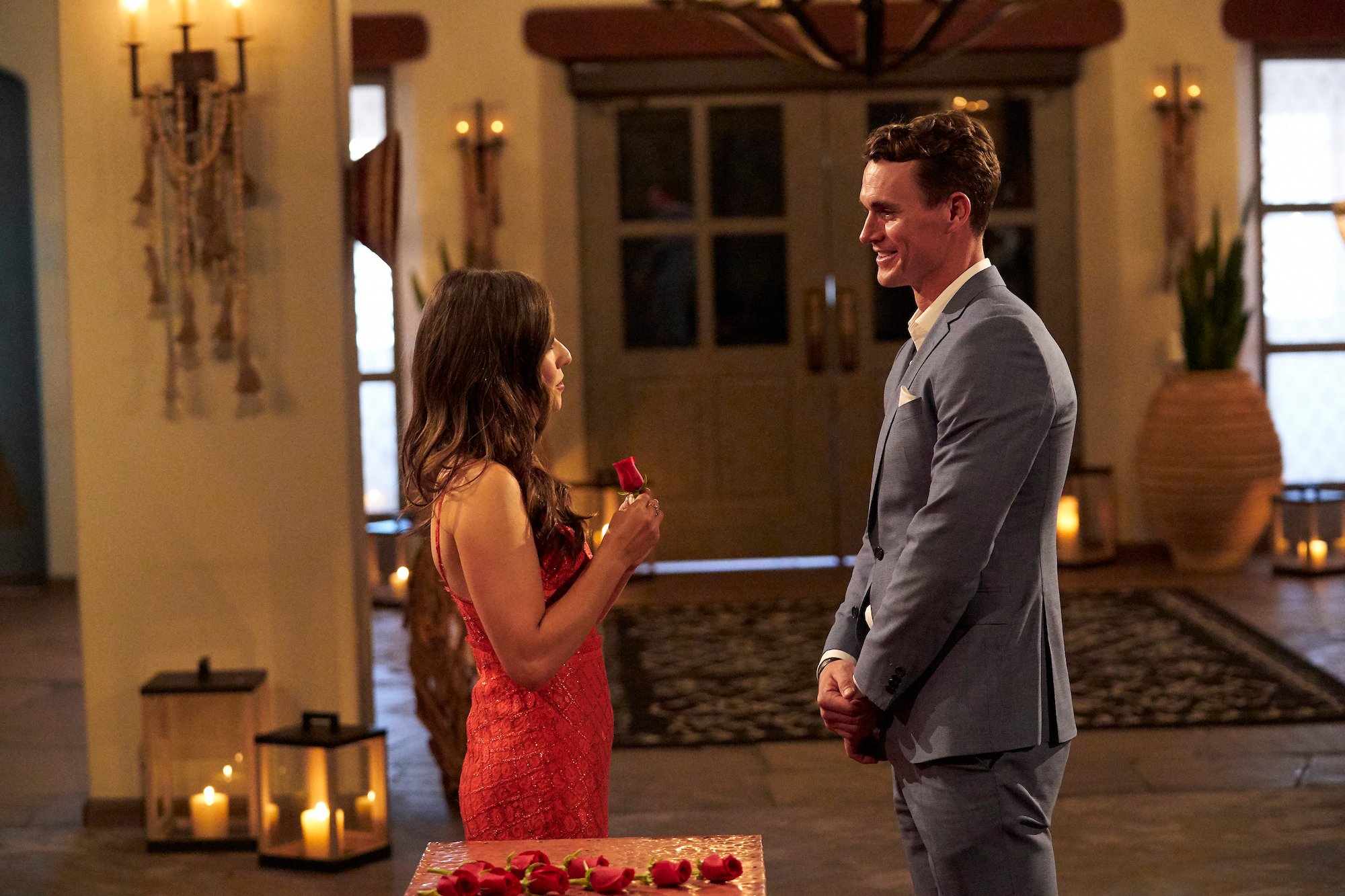 What did Katie Thurston post about 'The Bachelorette'?
Thurston has been pretty active on social media since she finished filming The Bachelorette. Earlier this month, she shared a TikTok on her Instagram Story, writing, "Spoiler: Leaked footage for the season finale"
The TikTok featured a boy named Woods asking a little girl to marry him. When the little girl refused, the boy said. "Jeez, you're mean"
"I don't want to," the little girl added while the boy walked away.
"Woods … Woods! Sorry!" she screamed after him.
While the TikTok was not actually footage from the finale of The Bachelorette, Thurston sharing it could have been a huge clue as to how this season plays out. Not all leads get engaged, and Thurston could very well decide not to choose either of her final two men.
How does Katie Thurston's season of 'The Bachelorette' end?
Thurston has been pretty tight-lipped about the ending of her season. Earlier this month, she gave a cryptic answer to Us Weekly when asked about the ending.
"You know, I've come to learn that everything happens for a reason," she told the outlet. "And that being said, I am happy, yes."
In April, she also posted a picture of her ringless hand to her Instagram Stories with the caption, "My family searching for a ring." The song "All Downhill From Here" by New Found Glory played in the background of the post which could have been telling in itself.
Who do fans think Katie Thurston ends up with?
When it comes to The Bachelorette, first impression roses are pretty important. In the past, several Bachelorettes like Rachel Lindsay and JoJo Fletcher have ended up with the contestant they gave their first rose to. Thurston gave her first impression rose to Greg Grippo and has been gushing about him in interviews ever since.
"What I loved about Greg is he was just true to himself, which was this very nervous, very uncomfortable guy," Thurston told Us Weekly. "He didn't try and act cool or, like, be this guy that he's not. He was just like, 'This is me and I'm really freaking scared.' And I thought it was really endearing, you know? And I could tell as long as he opened up, there was something more there. And so I thought, you know, giving him the first impression rose would give him that validation of, 'I'm into you. Let's figure this out.'"
Grippo has been a fan favorite to go all of the way since his initial connection with Thurston.