'The Bachelorette': Did Katie Thurston Spoil Her Season by Secretly Wearing Her Favorite Man's Bracelet?
Katie Thurston got to know the men of her cast more in the second episode of the season. The Bachelorette fans noticed she made an interesting fashion choice that might tip off who she'll pick at the end of the season. 
[Spoiler alert: Warning spoilers for "Week 2" of The Bachelorette!]
Katie Thurston secretly wore her favorite man's bracelet on 'The Bachelorette'
Fans noticed Greg Grippo was wearing a black bracelet during their date. Thurston was then seen wearing that same bracelet on the next group date.
That group date had men mud wrestling to compete for more time with Thurston. Aaron Clancy won, and Thurston asked him why his match against Cody Menks was so intense. 
He revealed they knew each other before the show. "There were some like social media posts and just things he did that kinda rubbed me the wrong way," he said. "And so I know he really wants to become famous or get on the show for those reasons."
Thurston eventually confronted Cody then sent him home. The rest of the group date also wasn't very romantic. So Thurston wearing Greg's bracelet is a big sign that he's currently in the lead to get that final rose.
Katie Thurston and Greg Grippo had a great first date on 'The Bachelorette'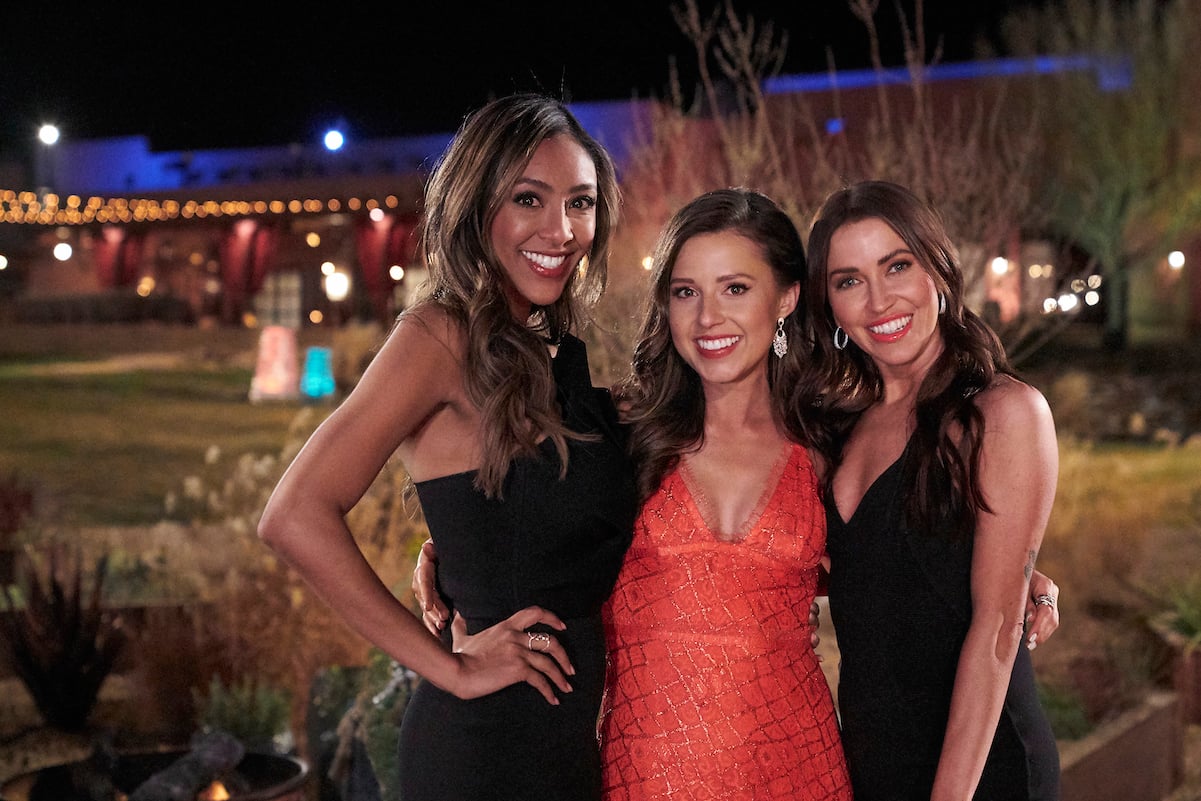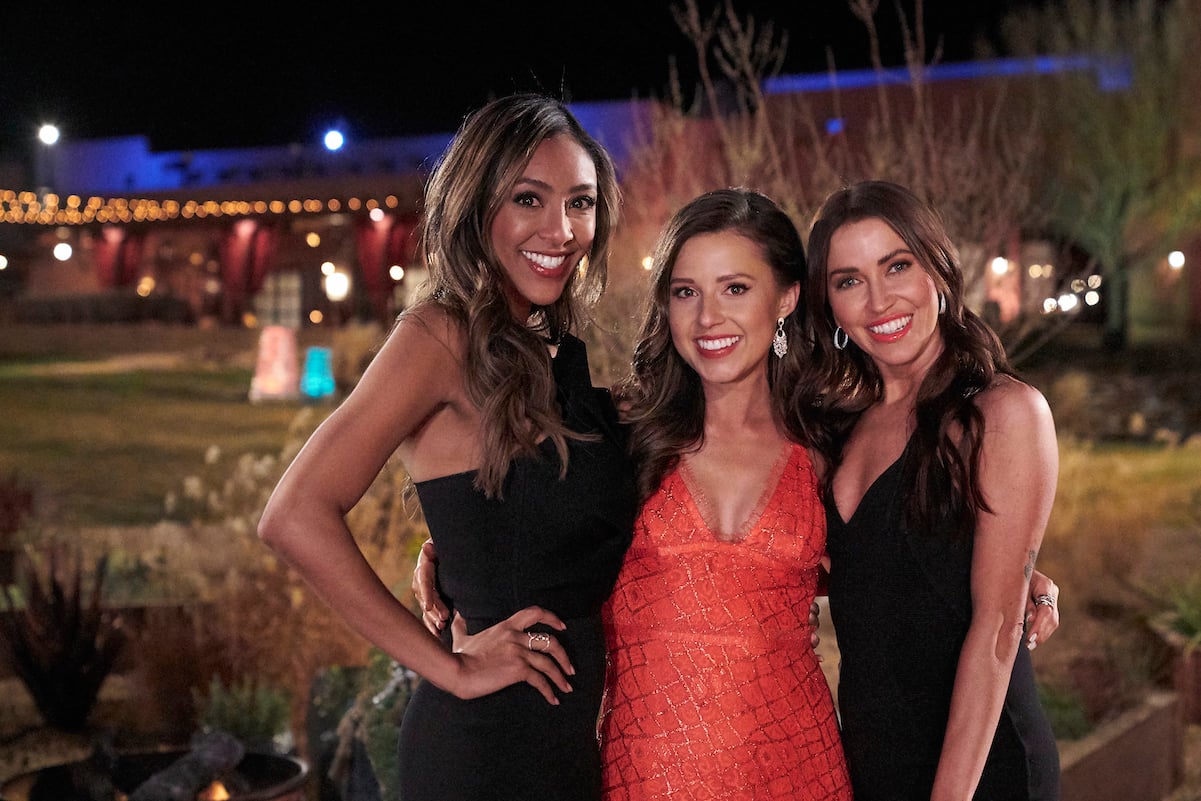 Thurston didn't wait long to have her first one-on-one date with Greg after giving him the first impression rose. They drove off together in a truck and went to a campsite. They pitched a tent together because, growing up, Thurston loved camping by the river with her father. 
"Greg is so easy to be around," Thurston said on the show. I feel like we're dating. I feel like I know him."
She opened up about her father dying and how his death shaped her life. "One thing that's really special about this date is that it reminds me of my dad, who passed away in 2012," she told Greg. For me, it's something special to invite you to to come to. I don't know. It's like getting to meet him without." 
They later had dinner together. Greg revealed he also lost his father two years ago to cancer. He said he used to go fishing with his own father and the date reminded him of that. They were both brought to tears during the conversation. The touching date ended with fireworks.
Katie Thurston did make a few more connections
Greg might have the upper hand, but he's not the only man who made progress with Thurston in "Week 2." Mike Planeta impressed her on the group date that was focused on sex. This was surprising given he's a virgin, but she loved his speech about saving himself for marriage to be a great lover.
She kissed Connor Brennan and Thomas Jacobs after the event. She ultimately decided to give Thomas the rose. So there is still a lot of time for the other men to catch up to Greg. But right now, it looks like Greg might be the one Thurston will pick.