'The Bachelorette': Katie Thurston Opens up About the Truth Behind the Scar Fans Keep Asking About
Katie Thurston has had to answer a lot of fan questions throughout this season of The Bachelorette. Viewers have been commenting about the lead's appearance since before she was even the Bachelorette. From her outfits to her makeup, fans always have something to say about Thurston. But when viewers asked about a scar that Thurston has, she opened up about the story behind it.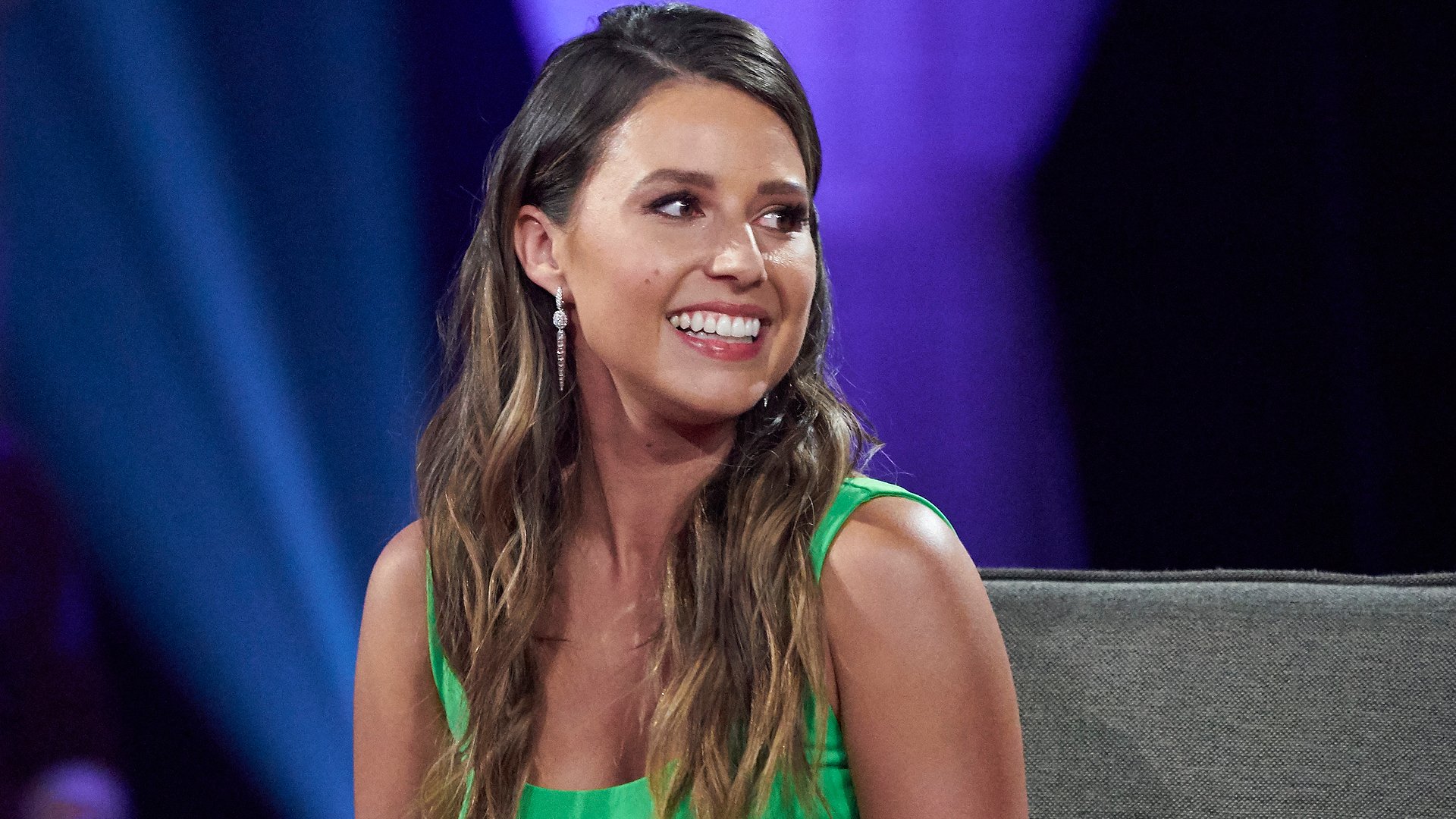 What is Katie Thurston's scar from?
Thurston got personal on her Instagram Story on July 28th when she answered questions about her scar.
"I often get questions about my scar," she wrote in an Instagram Story captured by Yahoo Entertainment."It's from a lumpectomy after finding a lump in my breast."
At the time, Thurston hadn't been getting regular mammograms, but luckily still found the lump.
"Because I was only 20, I discovered this on my own. Typically, women don't get routine mammograms until their 40s, so it's important to be your biggest advocate when it comes to your own personal health."
Katie highlights 'The Bachelorette' contestant Michael Allio
As fans of the show know, contestant Michael Allio lost his wife to cancer. After she died, he started the  L4 Project which works "to ensure that individuals and families battling cancer are surrounded by a support network that allows them to focus on treatment, recovery, and living joyous lives."
"I want to take its moment to highlight @theL4Project, which @michael_allilio4 has founded as a way to carry on Laura's legacy," Thurston continued.
She also highlighted the project's mission, which is to 'enrich the lives of people and families battling cancer by supporting organizations that provide financial, experiential, emotional, and other assistance during times of hardship."
Michael and Katie broke up on 'The Bachelorette'
Though there is clearly no bad blood between Allio and Thurston, fans saw their breakup on last week's episode. Allio ultimately decided to go home after a tough phone call with his son.
"It was obviously a really difficult decision [to leave the show]," Allio recently told People. "But as a parent, it was black and white."
"When your child says that, you answer the call," he continued. "And I think a lot of single parents probably have to deal with the fact that when they're pursuing their own happiness, it does take a little bit from the time they're spending with their child. It's a constant balancing act that's happening. But I would do it all over again and make the same decisions."
Thurston was devastated to see Allio go as she saw a future with him.
"Michael is someone I saw myself walking away with," she said on the show. "I knew what my life would be if I chose Michael, and that was a life I wanted. I know his decision is the best decision for his family, but right now, in this moment, it f–king hurts, and in this moment, I am mad. I am sad. All I'm looking for is to be in love and find my person, and it's very possible that my person just left."
Thurston now has Justin Glaze, Greg Grippo, and Blake Moynes left in the competition to choose from.