'The Bachelorette': Katie Thurston Will Meet the Cousin of a Former Contestant
Pictures of the possible cast of The Bachelorette were released. One man is the cousin of a former contestant. This is who he's related to and what Katie Thurston is looking for in a man.
Katie Thurston is the star of 'The Bachelorette' Season 17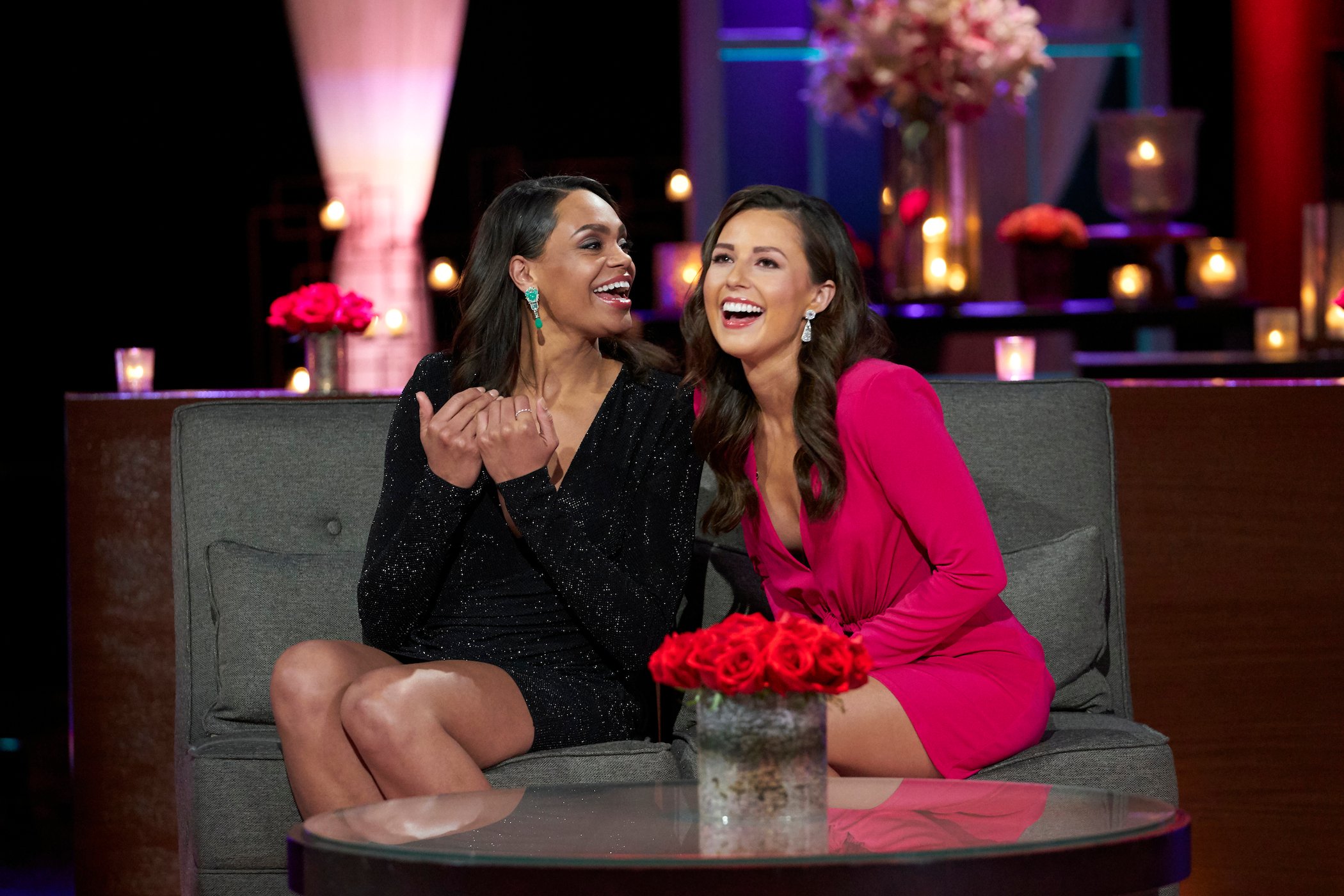 Thurston started strong on The Bachelor by greeting Matt James with her sex toy. She stuck around and spoke out against other cast members when they mistreated the new women on the cast. She gained many fans for that, so it wasn't surprising that she was announced to be the star for season 17.
The 30-year-old reality star works as a bank marketing manager. She also had a big social media following before going on the show to tell personal stories on TikTok.
It was announced on After the Final Rose that she'll be the next star of The Bachelorette. Part of her bio for The Bachelor revealed what she is looking for in a man. 
"Her dream man will be passionate about building a long-term life with her and will treat Katie as his equal in the relationship. Nothing turns her off more than someone who sits around playing video games all day or a man who tries to kiss her at the inopportune moment … it's all about creating the right vibe with Katie!"
Katie Thurston will meet the cousin of a former contestant
The profiles of Thurston's potential cast have been released. One of them might look like a former contestant because he's related to him.
Andrew Spencer is the cousin of Clay Harbor. Harbor was a contestant on Becca Kufrin's season of The Bachelorette. He stood out because he used to play in the NFL. Sadly, his time on the season was cut short after he hurt his wrist in a football game.
Harbor returned for Bachelor in Paradise Season 6. He went on to date Angela Amezcua after that. But they eventually broke up. Harbor told Us Weekly he gave his cousin some advice.
"He's hilarious. I just told him to be himself, make her laugh, and just go out there and have fun," he said. "It's a cool experience." 
He continued, "And, you know, just try to be as open as possible because it's such a fast process. You got to kind of wear your heart on your sleeve a little more than you would in the real world."
Andrew S. is also a former football player
Andrew played as a defensive back for Winona State Warriors. He then played for The Dacia Vienna Vikings in the Austrian Football League, according to News Break.
It looks like the contestant has also lived in Chicago and is originally from Waukegan, IL. Sadly, full profiles of the cast haven't been released yet. There isn't much more information about him, so fans will have to wait to learn more.