'The Bachelorette': Lead Clare Crawley Shares 'Top Secret Details' on her Season in Interview with Chris Harrison
'The Bachelorette' lead Clare Crawley joined host Chris Harrison to give a sneak peek of her season on 'The Bachelor: The Greatest Seasons — Ever.'
The Bachelorette Season 16 star Clare Crawley made a special appearance on the season finale of The Bachelor: The Greatest Seasons — Ever! After the episode highlighting her time on The Bachelor with Juan Pablo Galavis, Crawley gave a little sneak peek into filming for her season. Host Chris Harrison teased the interview throughout the show as "top secret details" from Crawley.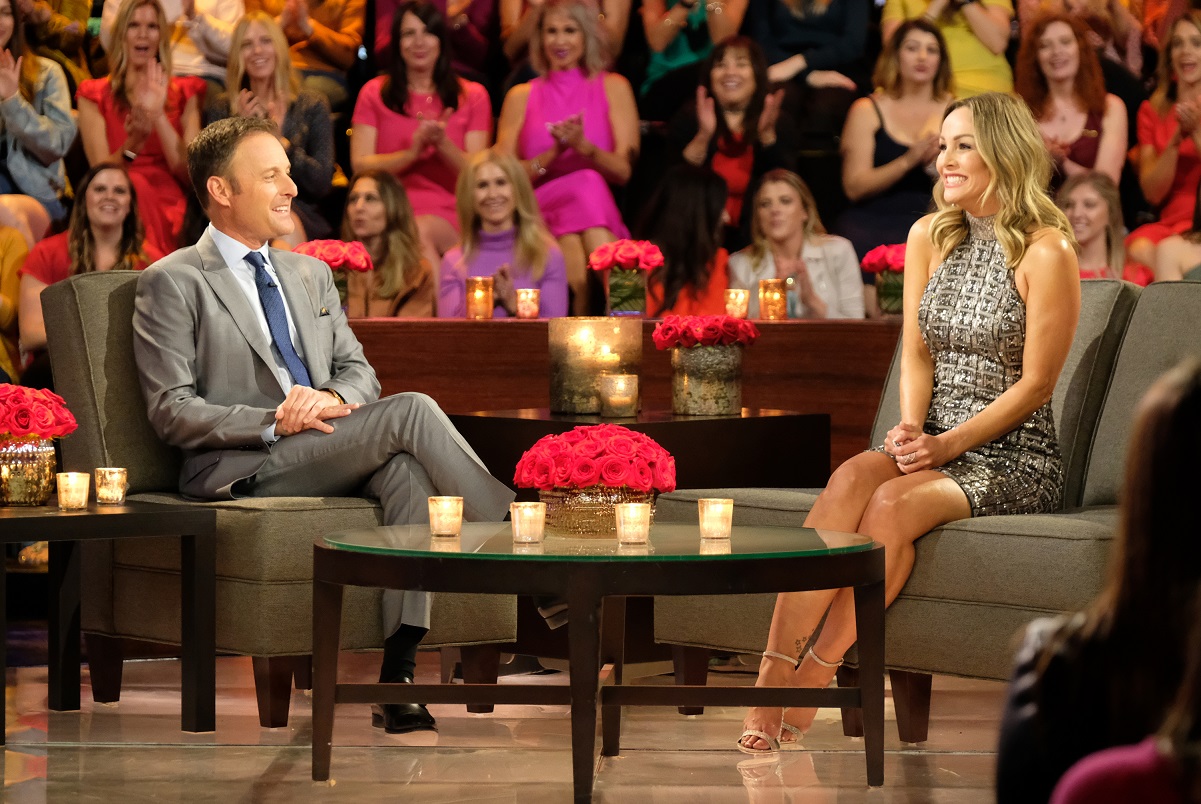 Clare Crawley thanked Juan Pablo Galavis for her experience with him on 'The Bachelor'
Before Crawley gave too many details about her upcoming season of The Bachelorette, she reacted to her time dating Galavis.  
"It's crazy," the hairstyle explained to host Chris Harrison. "It's still something that affects my life today. How it ended up with me and him has impacted my entire life. It's been such a journey." 
Harrison explains how it was an empowering moment for her — telling off the show's lead after he did not choose her. 
"It took a lot of self-reflection, but it really was just growth from there," Crawley continues. "It was that moment that changed my life, honestly."
Then she does something no one ever expected. 
"I kind of want to thank him," the Bachelorette says. "If it wasn't' for him, if it wasn't' for this opportunity, I wouldn't be the woman I am today. It taught me forgiveness to move on and move forward."
Crawley tells Harrison that she is thankful that she was in the situation because it helped her realize that she is "capable of great things as a woman and as an adult." 
'The Bachelorette' gave a special sneak peek into her season
Harrison explains that Clare Crawley is speaking to viewers from the filming location for The Bachelorette Season 16. The upcoming season will not include world travels, as the show does typically. Instead, "We are going to be in this bubble," Harrison says.
"This is more of what I am looking for — more one on one connection," Crawley explains.
She is happy that they won't be traveling because she can focus on what is important to her. According to Us Magazine, The Bachelorette is filming at La Quinta Resort & Club, near Palm Springs, California.
"We have the time to get to know each other," the star says of filming the entire season in one location. 
Then Crawley takes the camera and gives a tour of her suite, which includes room for her two dogs. There is also a private walk-out hot tub and pool outside her door.
"This is where the magic happens," she says about her bed. 
Then Harrison points out that she "might expect some visitors sneaking over." Since the show is filming under different circumstances, the typical rules might not apply.
"I know quarantine has been crazy, but there's excitement," Crawley says. "I'm not anxious at all. I'm excited. I have prepared so much for this moment — meeting the man of my dreams. I could not be more ready for this."