'The Bachelorette': Leaked Photos From 'After the Final Rose' Spoil Katie Thurston's Ending
Katie Thurston is getting down to the wire on The Bachelorette. She is down to her final three men and fans are wondering how her season ends. Though the goal on the show is an engagement at the end of the season, that's not always what happens. In fact, increasingly in recent seasons, the couples have ended the show without a proposal at the end. So, fans are rightfully concerned that Thurston may not get her happy ending. But, these newly leaked photos might provide a lot of insight into Thurston's current status.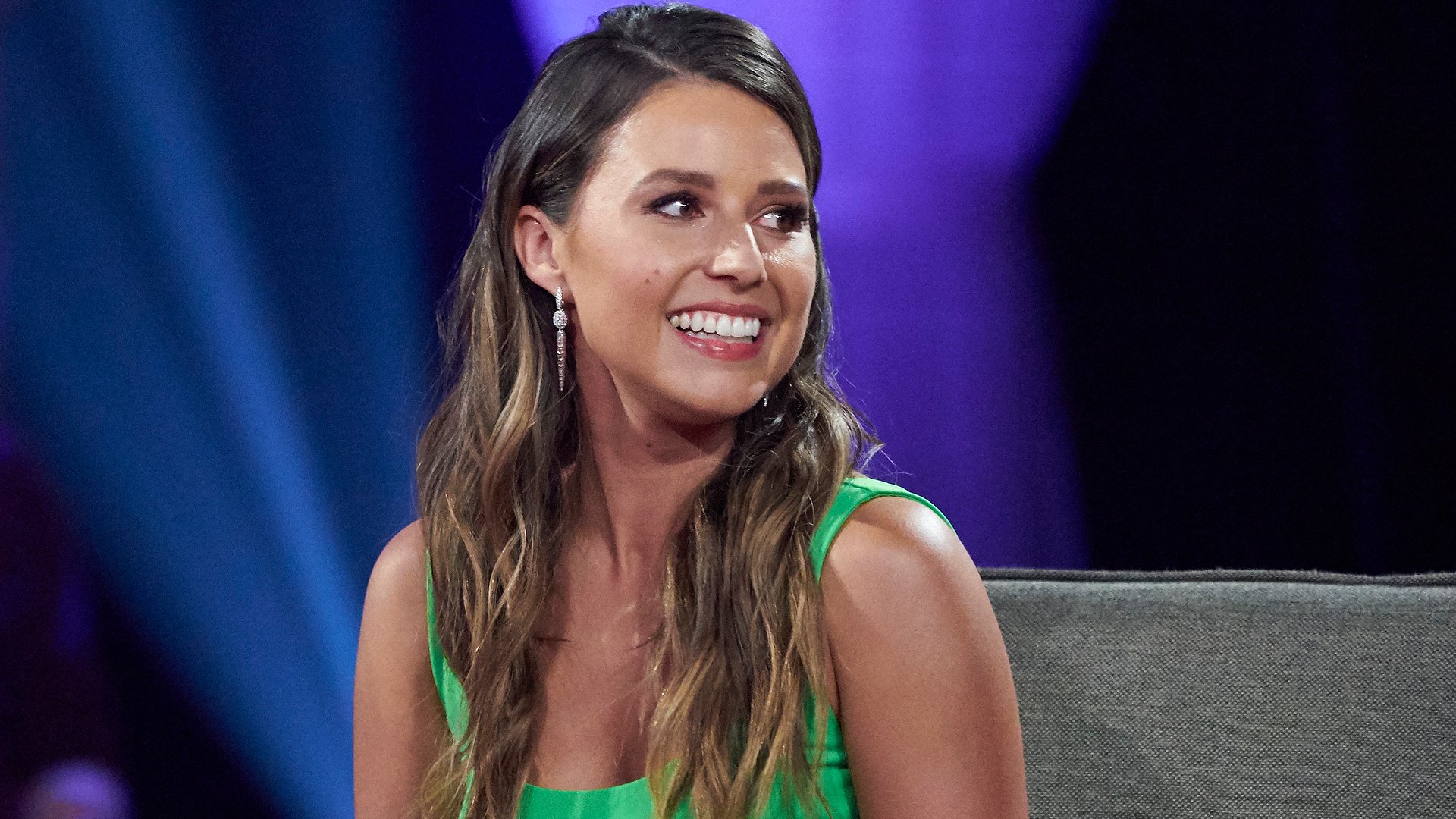 Do these pictures reveal Thurston's ending of 'The Bachelorette'?
The Bachelorette films most of its segments before they air. Whenever a segment is pre-filmed, shows always run the risk of things from the show being leaked. Recently, a photo surfaced on Reddit of Thurston at the After the Final Rose ceremony. In the photo, Thurston appears to have an engagement ring on her left hand, which proves that Thurston most likely does get engaged on her season.
Katie has said her ending is crazy
Leads always have to be vague about how their seasons end or risk paying a hefty fine for breaking their contract. But even still, Thurston has alluded to a wild ending.
"I will say the journey ended in the most unexpected way," Thurston told Glamour in June. "I think this is a first, definitely, in various ways, so you guys will just have to find out what that means."
Later, on The Viall Files podcast, she revealed that her season finished filming early.
"I'll confirm it," Thurston said of ending early. "The end gets crazy. It's not traditional at all, and I'm like, 'What the f— is happening?' That's all I'll say. But it gets crazy."
Bachelor blogger Reality Steve also has revealed that Thurston ends the season engaged.
"Katie definitely got engaged at the end of this," Steve wrote on May 13. "And unless she breaks up before the finale, which I guess anything can happen, but she's happy and engaged as we speak, so I'd expect that to last."
Who does Katie Thurston get engaged to on 'The Bachelorette'?
[Warning: this section contains potential spoilers for the finale of The Bachelorette]
In June, Steve revealed who got Thurston's final rose.
"For the longest time since filming ended, I basically kept hearing things about her final 4 of those who DIDN'T win," he wrote. "And at some point during that time, I've received actual proof that Andrew, Justin, and Greg all didn't win."
"So yeah, all signs pointed to Blake due to process of elimination, but I still didn't feel comfortable reporting Blake because nobody had actually told me 'Katie is engaged to Blake,'" he continued. "I also hadn't been told that she DIDN'T pick him either. Just hadn't heard anything regarding Blake until this past weekend I got my first 'She's with Blake' info, then yesterday, got the confirmation I needed."
So, if the leaked photo and Reality Steve are right, then Thurston and Moynes probably end up engaged by the end of the season. Maybe for Moynes, the third time really is the charm.