'The Bachelorette': Which Man Brings a Blowup Doll on the First Night?
The men of The Bachelorette Season 17 made some surprising choices to enter the show. One of them brought a blowup doll on the first night to meet Katie Thurston. Who did it, and what do we know about him? Here is everything Showbiz Cheat Sheet knows about the contestant.
'The Bachelorette' video teased Katie Thurston's season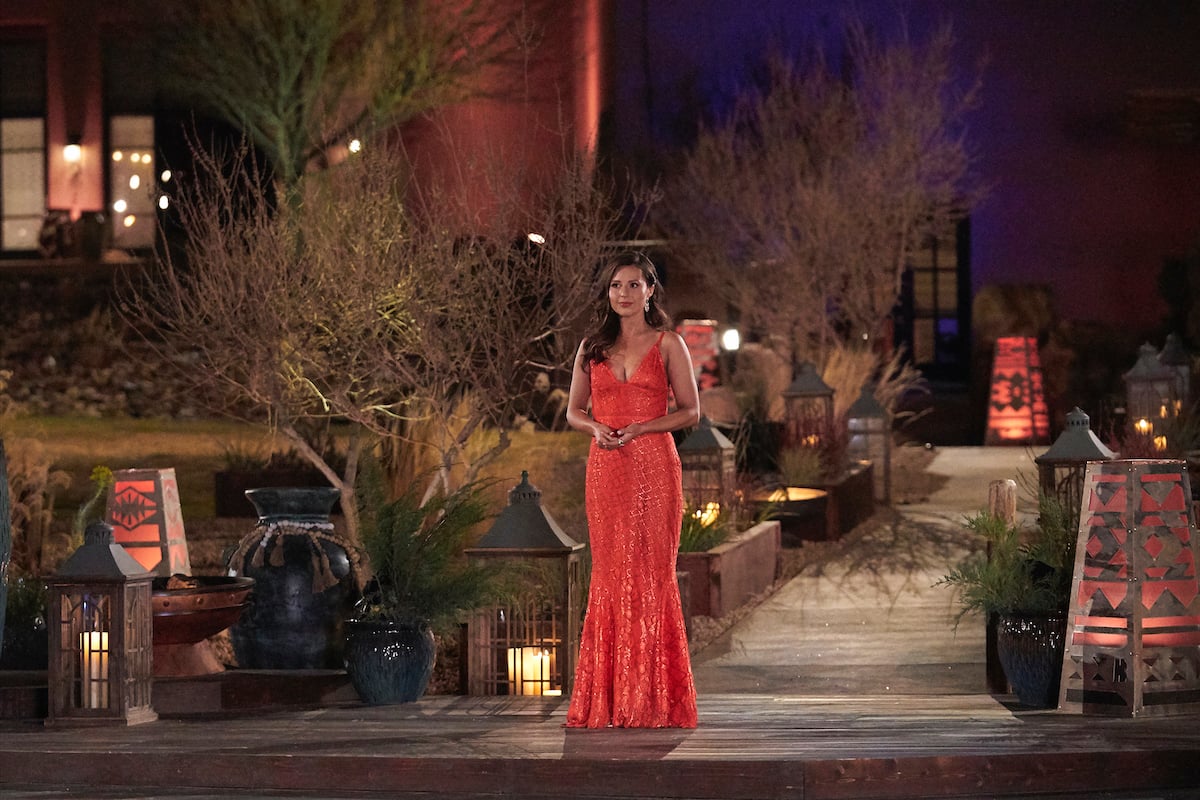 A teaser was released showing the men of Thurston's season. A man pops out of a big box that's wrapped in a bow. Multiple cast members are shown getting out of the limo to meet her. Hosts Tayshia Adams and Kaitlyn Bristowe are also seen saying, "Let the journey begin."
Of course, there will be some big moves made on the first night. A man drives an RV up to the mansion. Another man wears a cat costume to meet Thurston. Someone also walks in holding up a blowup doll, saying, "What's up, boys?" 
RELATED: 'The Bachelorette': Reality Steve Spoilers Reveal 3 of the Final 4 on Katie Thurston's Season
Thurston also took a big risk on her first night meeting, Matt James. She handed him her vibrator, saying, "I brought something from home that's really special to me, and I thought I'd' share it with you," Thurston told James. "This pandemic was really hard for me, and this just really got me through a lot." 
She then continued, "I was hoping to pass the torch to you, but after seeing how you look and knowing that the fantasy suite is so far away, I'm actually going to need it for a little bit longer."
Thurston handed James the vibrator, and he laughed. But then she took it back and met the rest of the ladies with it. It looks like one of the men in her cast went with a similar theme.
Which man brings a blowup doll on the first night of 'The Bachelorette' Season 17?
RELATED: 'The Bachelorette': Is Katie Thurston Engaged?
The blowup doll is most likely a callback to Thurston's first night on The Bachelor. But who was bold enough to make this choice as a first impression?
It looks like Cody Menk is the one holding the shocking doll. Cody is from Montclair, New Jersey, and is living in San Diego, according to The Sun. He works as an account manager for Zip-Pak. Cody also launched Most Wanted Records, which represents DJs and EDM musicians.
His bio for the show describes him as a "romantic gentleman at heart." It also says he wants someone who will look past his "exterior" and is self-sufficient.
Fans will have to wait to see if the doll works. Thurston obviously has a sense of humor, so she might find it funny. But then again, she didn't win her season. Sticking with this theme for a first impression might lead to a similar result for Cody.
The Bachelorette Season 17 premieres on Monday, June 7 at 8 p.m. CDT on ABC.