'The Bachelorette': Why Is Michelle Young Crying in the Finale Promos?
The Bachelorette Season 18 finale is just around the corner, and many Bachelor Nation fans are excited to see who Michelle Young picked as her winner. But multiple promos for The Bachelorette finale have shown the lead in tears around her final rose ceremony. So why is Michelle crying in the teasers? Recently, the 28-year-old teacher shared how she really feels about the edit.
[Spoiler alert: This article contains spoilers about The Bachelorette Season 18 finale with Michelle Young.]
'The Bachelorette' finale promos hint Michelle Young is crying before her final rose ceremony
RELATED: 'The Bachelorette': Are Brandon Jones and Michelle Young Still Together or Engaged Now?
At the end of The Bachelorette Season 18 midseason trailer, Michelle hints that she will be "heartbroken" if her winner isn't all-in. Then the lead is seen in a stunning dress by the beach with her final rose sitting on a table.
Suddenly, The Bachelorette promo drops a soundbite of Michelle crying, and the teaser briefly shows her in tears. But even so, some Bachelor Nation fans speculated that Michelle is actually crying "happy" tears because she's getting engaged. This was done during Tayshia Adams' season of The Bachelorette.
That said, a new trailer for Fantasy Suite week highlights the same scene from The Bachelorette finale, and it seems like Michelle is questioning everything. The 28-year-old cries in her final rose ceremony by the beach, and she seems a little concerned.
"Oh god," Michelle says. "What am I doing?"
Michelle Young addresses her tears in 'The Bachelorette' finale promo
RELATED: 'The Bachelorette': Are Nayte Olukoya and Michelle Young Still Together or Engaged Now?
For now, Bachelorette fans will have to watch what happens to Michelle. That said, the lead has mentioned that her ending was a little unexpected. But what about the waterworks?
In an interview with Glamour from November 2021, Michelle answered whether she would've done anything differently after watching how the franchise edited her finale promos. But ultimately, it just seems like Michelle was feeling "raw emotion," and she wouldn't change what happened.
"I mean, is it comfortable watching myself cry on the screen? Absolutely not," Michelle said. "It's what I always feel at that time. That's the raw emotion that I was feeling. Film does not lie, so I can't change it. They're going to see how I was feeling at every single moment."
How does Michelle Young feel now?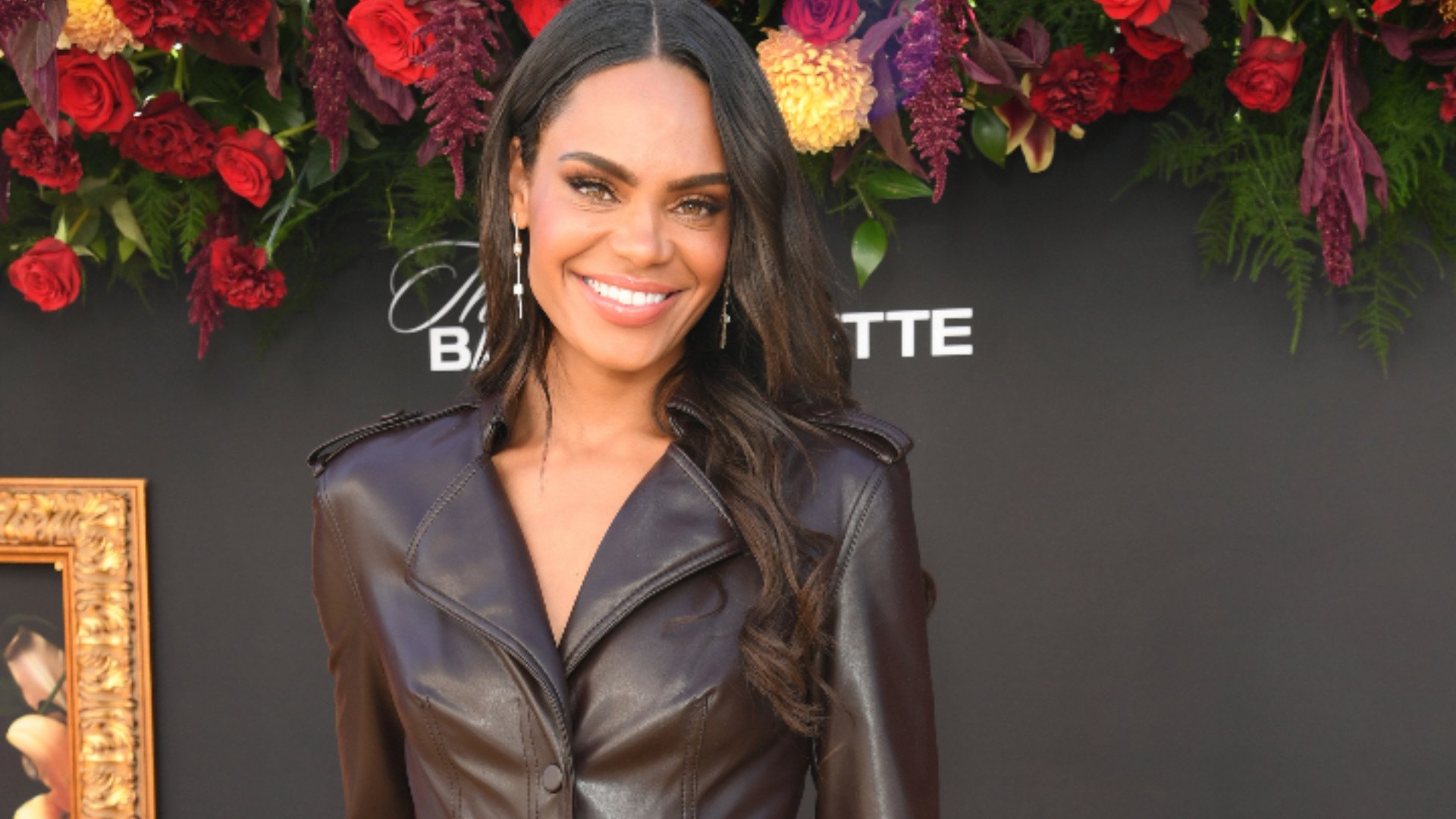 RELATED: 'The Bachelorette': Are Joe Coleman and Michelle Young Still Together or Engaged Now?
Of course, raw emotion could still indicate that Michelle is crying because it's the happiest moment of her life — aka an engagement in The Bachelorette finale. But it seems viewers will have to wait for solid answers.
In the above interview with Glamour, the publication hoped that Michelle's emotional tears will turn into happy ones. Then the bachelorette replied, "Yes. I hope so too."
But despite playing it coy, it does seem like Michelle ends her Bachelorette journey happier than ever.
"I'm happy with where I'm at," Michelle said on the Talking It Out podcast in November. "I think regardless of how this thing ends, I learned so much, and I'm in a good spot."
The Bachelorette finale airs Tuesday, Dec. 21.
RELATED: Why 'Bachelorette' Fans Are 'Underwhelmed' With Clayton Echard as the Next Bachelor in 2022