'The Bachelorette' Michelle Young Teases Where She'll End Up on Her Season and How She Really Feels Now
The Bachelorette Season 18 premiere begins on Oct. 19, and many fans are already wondering where new lead Michelle Young will end up in her finale. Luckily, the Bachelor Nation star recently shared a few clues about her overall. So here's what Michelle teased about her experience and how she's doing now after filming The Bachelorette 2021. 
[Spoiler alert: This article contains potential spoilers about Michelle Young's ending in The Bachelorette Season 18 finale.]
'The Bachelorette' Michelle Young drops clues about where she will end up on her season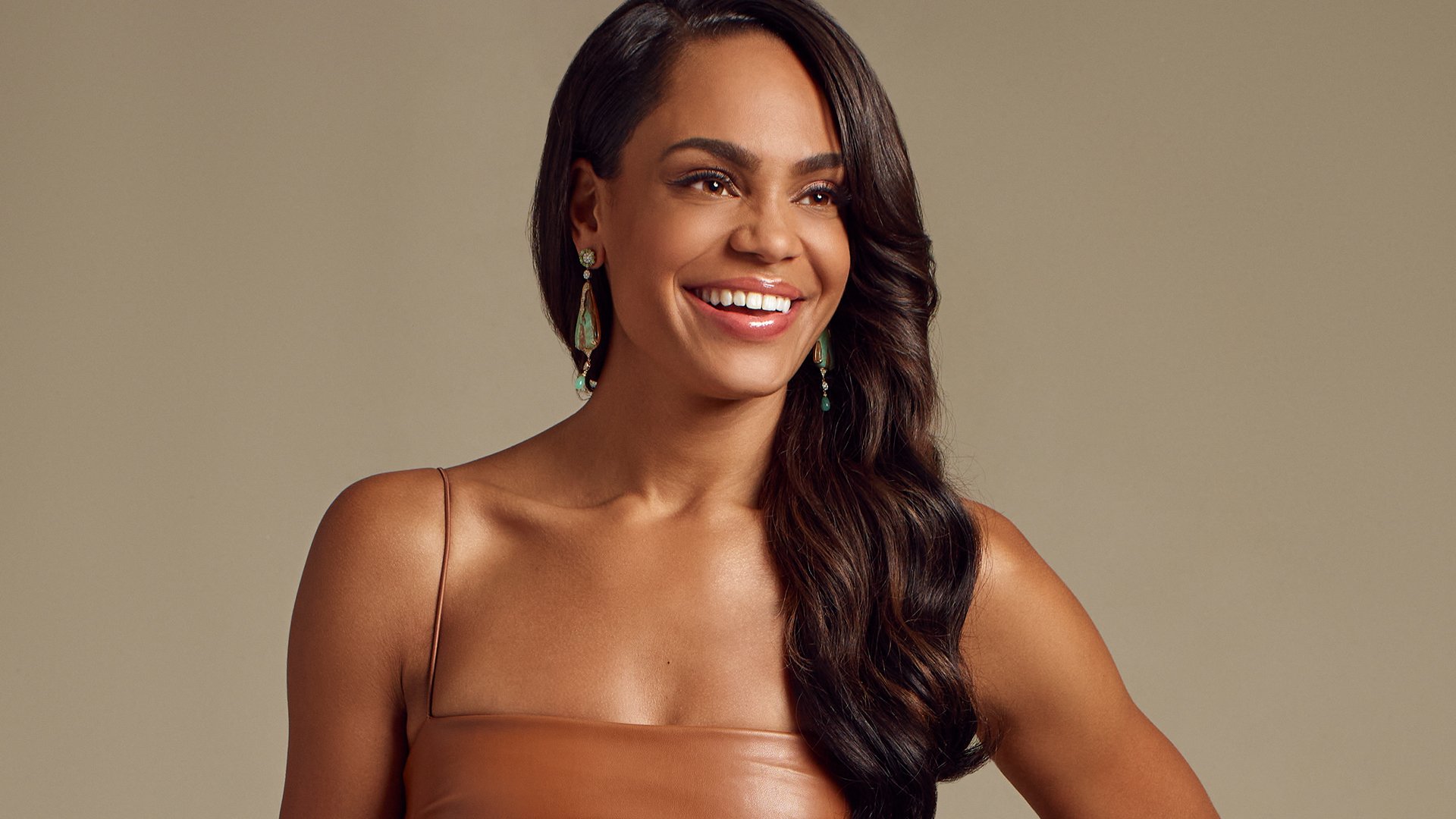 Michelle is ready to share her Bachelorette experience with Bachelor Nation fans at home. In an interview with Extra ahead of the season 18 premiere, the elementary school teacher from Matt James' season of The Bachelor revealed what viewers are going to see from her moving forward.
"You're gonna see me break through and finally show emotion with some things," she said. "You're gonna see me break, you're gonna see me cry, you're gonna see me in a headspace where I am trying to work through things."
But despite the rollercoaster ride, the 28-year-old confirmed she didn't quit her season of The Bachelorette early, which means she makes it to the end in one piece. Michelle also shared that she ends up with a "really positive experience" overall.
How is Michelle Young doing now that 'The Bachelorette' is over?
Now, it's been a hot minute since Michelle wrapped filming her season of The Bachelorette, and she still views her experience as positive. Then when speaking with Entertainment Tonight, the new lead was asked about her emotional status now, and the new lead confirmed she's feeling "grateful."
"[I'm] grateful," Michelle said. "Grateful to be here, grateful to have had this experience, and just really looking forward to finally share this experience with everybody."
Then when the bachelorette was asked whether she's happy now, she replied, "Always."
Does Michelle Young end up engaged in the finale, according to spoilers?
Michelle's comments make it seem like she gets her happy ending in The Bachelorette Season 18 finale. But as the fifth-grade teacher mentioned in the above interview with Extra, she's used to playing coy when answering questions because of her career. Nevertheless, we might already know how her journey ends.
On Oct. 5, Bachelor Nation blogger Reality Steve shared major Bachelorette 2021 spoilers claiming that Michelle will end up with Nayte Olukoya in her finale. The spoiler king also hinted that there will be a big proposal because the two are allegedly engaged now.
"Michelle is engaged to Nayte Olukoya," Reality Steve wrote at the time.
As always, Bachelor Nation fans will just have to wait and see how Michelle's season of The Bachelorette plays out. There are a lot of moving parts, and major spoilers have been wrong in the past. So at this point, anything can happen. But no matter what happens, we're happy to hear Michelle is happy now. 
The Bachelorette Season 18 airs Tuesdays on ABC.