'The Bachelorette': Michelle Young Says Her Finale Is 'Intense and Emotional'
Many fans of The Bachelorette are hoping Michelle Young's season will be the most romantic yet. So what can fans expect from the end of the new lead's journey? Recently, Michelle teased The Bachelorette finale in 2021, and it looks like Bachelor Nation viewers will need to prepare some tissues because this one's going to be an emotional ride.
Who is Michelle Young from 'The Bachelorette' and what season of 'The Bachelor' was she on?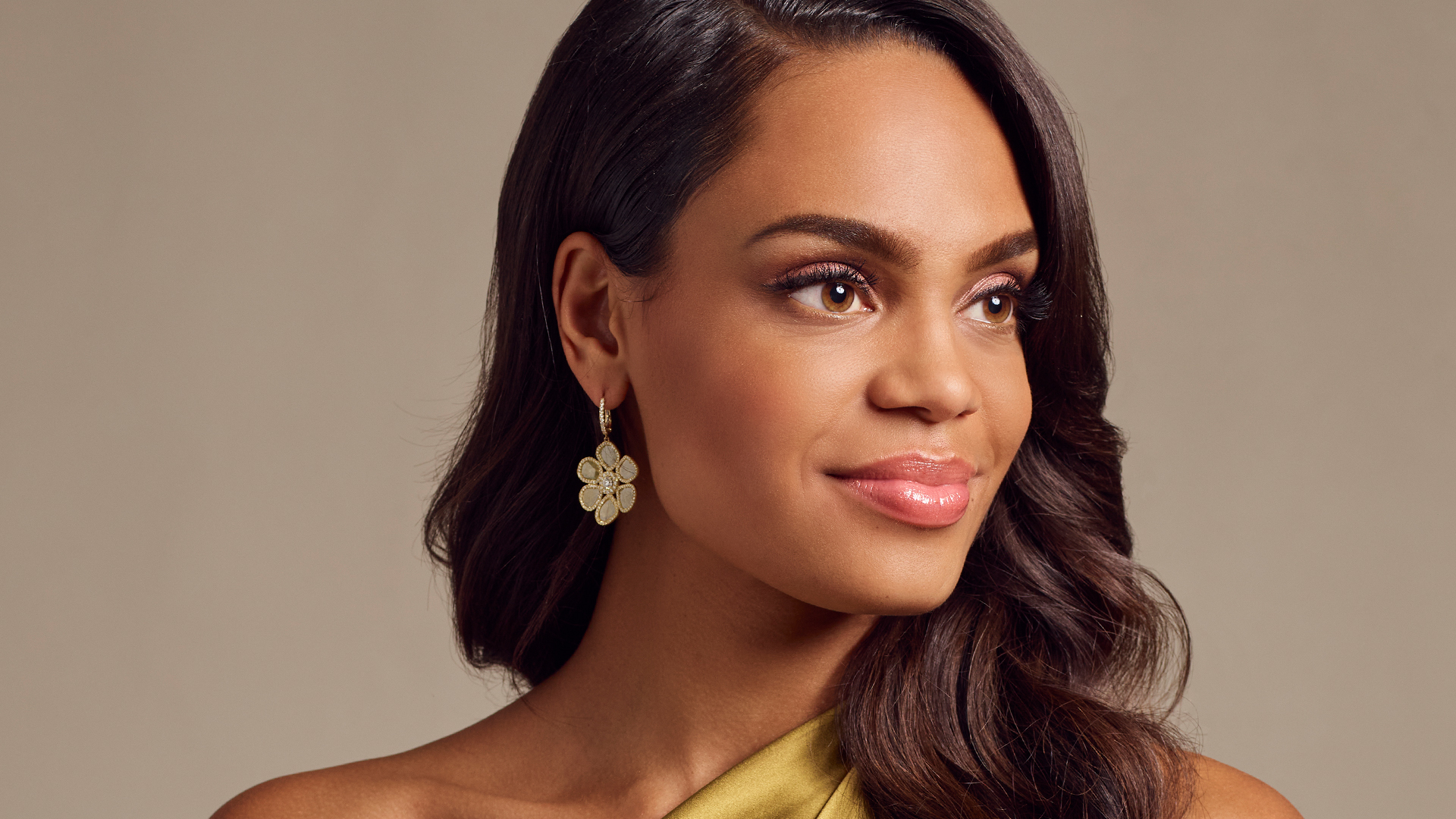 RELATED: Why Did Blake Moynes and Katie Thurston Break Up? 'The Bachelorette' Stars Confirm the End of Their Engagement on Instagram
Before Michelle became the new star of The Bachelorette Season 18, she was on Matt James' season of The Bachelor. Michelle joined the cast late, and she met Matt in the third week. But the fifth-grade teacher from Minnesota quickly became a fan-favorite because of her honesty and sweet nature on the show.
Michelle also captured the bachelor's attention. However, it wasn't meant to be. Matt broke up with Michelle after he started having doubts about their future together.
Now, Michelle is the lead for The Bachelorette in Fall 2021, and the 28-year-old is looking for her forever. But will she be able to find her perfect match from the 30 men handpicked by the Bachelor Nation team? It looks like the bachelorette had quite the journey in the end.
Michelle Young teases her finale on 'The Bachelorette' 2021
RELATED: 'The Bachelorette': What Is Michelle Young's Job? Here's What She Does For Living Now and What's Coming Next
For now, Bachelor Nation fans will have to wait and see where Michelle ends up after her season wraps. But following The Bachelorette Season 18 premiere, Michelle revealed how she really felt about her grand finale.
"The most dramatic, so dramatic," Michelle told Glamour about her Bachelorette finale. "But the final episode is honestly so intense and emotional. It's going to be a lot."
That said, it seems like Michelle is doing just fine after leaving the show. When asked whether she was in love or engaged now, Michelle noted that she was in a "good place" despite the tears and drama on her Bachelorette season. Then she shared that she was "already in love" with herself before filming, and she's excited to "embrace everything that's about to happen."
Michelle Young shares how she views her Bachelor Nation journey now
RELATED: 'The Bachelorette': Tayshia Adams Says Michelle Young's Ending Hasn't Happened in a Few Seasons
Whatever happens to Michelle in The Bachelorette finale, it's going to be a wild ride up until the very end. But whatever unfolds, it seems the lead doesn't regret her journey. Still speaking with Glamour, Michelle revealed her experience was "absolutely" worth it because she remained true to herself and "didn't waiver from that" throughout all the highs and lows.
"That's something I can be proud of," Michelle said.
Meanwhile, Michelle revealed she was "sad" for her Bachelorette experience to end during an interview on the Chicks in the Office podcast. But because she was able to live in the moment, she's just excited to watch her journey unfold on TV.
"I wanted to make sure that when I got to the end of it, I knew that I fully enjoyed the experience, lived in the moment, and was present," Michelle said. "I know that filming piece — that time — is over, and I was sad for it to end. But then, at the same time, now it's this exciting moment of getting to watch it back, which is exciting, nerve-wracking, and terrifying all at the same time."
Michelle also confirmed that she's going to be watching every episode of The Bachelorette Season 18.
"I wanna know what's going on … even if it makes me uncomfortable," she said.
Michelle Young's season of The Bachelorette airs Tuesdays on ABC.