'The Bachelorette': Michelle Young Reveals the 'Hardest Thing' From Her Season and How She Turned Everything Around
The Bachelorette Season 18 just started, and Michelle Young has been dropping a few subtle clues about her journey. Then recently, the new lead shared one of the "hardest" things she experienced while filming the show. So here's everything Michelle revealed and when we expect the storyline to emerge on The Bachelorette.
Michelle Young felt like she wasn't being pursued during early group dates on 'The Bachelorette' 2021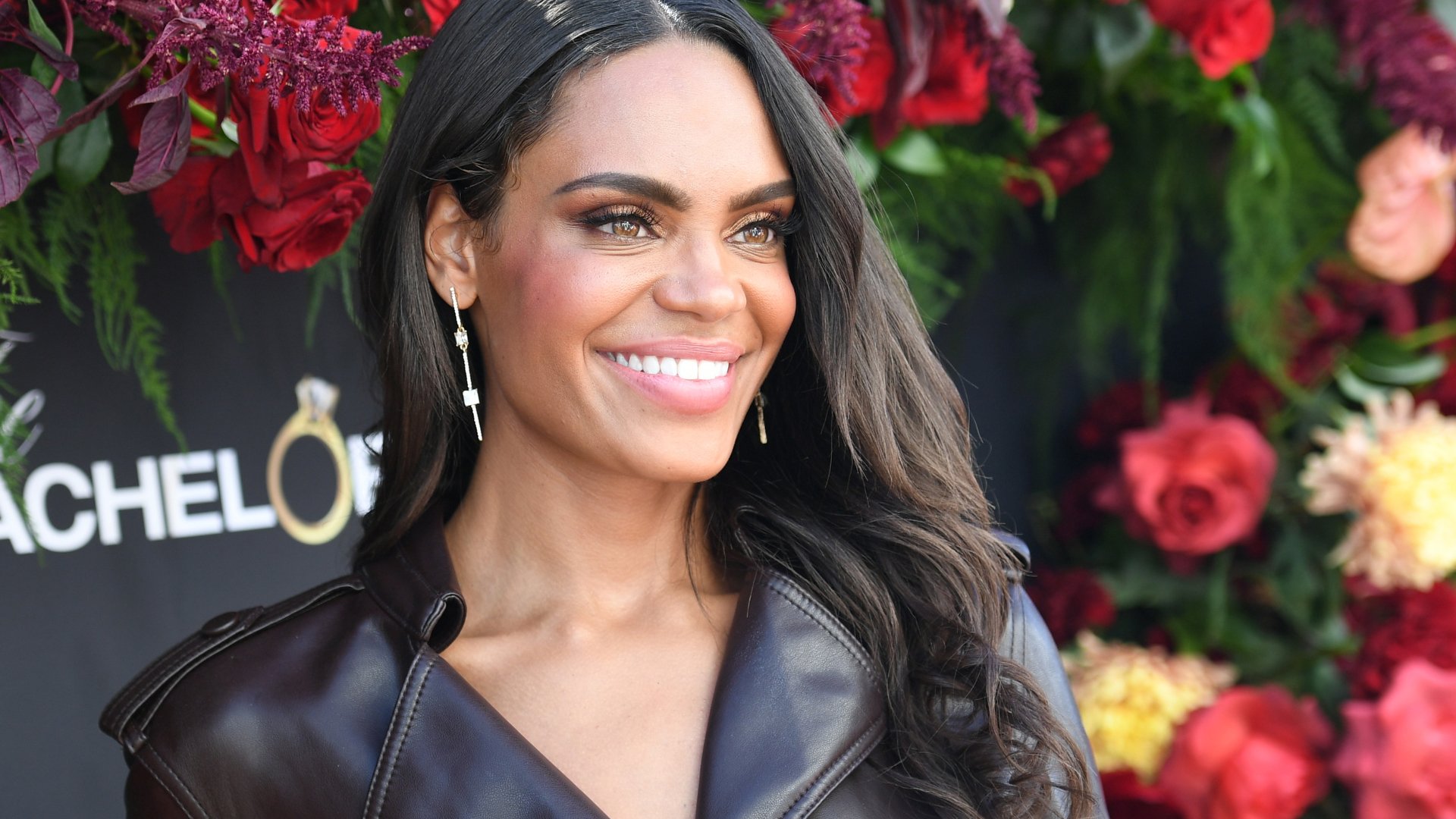 When speaking with Tayshia Adams and Becca Kufrin on the Bachelor Happy Hour podcast, Michelle was asked when she fully found her footing in The Bachelorette Season 18. The fifth-grade teacher revealed she felt "really good" during cocktail parties and one-on-one dates. But group dates were a different story. 
"It was the group dates that was the real stinger for me because of past experiences and other emotions that come from that," Michelle said. "It kinda started to bubble up on the surface a little bit. With how group dates were going, it took me a minute to find my footing."
The Bachelor Nation star noted her cast "really struggled" to make a connection with her during the first few group dates. She also felt like she was always the one initiating conversations because if she didn't, they would just hang out with the other men. Then Tayshia said the contestants weren't "pursuing" Michelle, and the new bachelorette agreed.
"That was the hardest thing," Michelle said. "I want to see that you want to continue to get to know me during those group dates. … You spend a lot of time in group dates. That's precious time."
Tayshia Adams and Michelle Young hint at what happened while filming 'The Bachelorette'
Although group dates were a challenge for Michelle and her Bachelorette cast, it seems the situation eventually took a turn for the better. Still speaking on the Bachelor Happy Hour podcast, Michelle noted suggested that everything eventually boils over, and it was "tough" to experience.
"I kind of asked for that, asked for that, asked for that. And it wasn't being reciprocated," Michelle said. "Then there's definitely a moment where it just kinda hits me, and yeah, it's tough."
However, Tayshia confirmed that things started to change when Michelle spoke up about her feelings on The Bachelorette.
"It was really frustrating for you, and it was really hard," Tayshia said. "But I'm glad you spoke up because I think it changed after that."
Michelle added, "It definitely did."
'The Bachelorette' Season 18 Episode 4 preview tease Michelle Young's 'biggest fear'
We have a feeling everything will go down in The Bachelorette Season 18 Episode 4 on Nov. 9. In the preview for week 4, Michelle tells someone her "biggest fear" is feeling unseen by her partner.
"My biggest fear is that I could commit to someone who doesn't see me," she says.
Michelle is also seen crying on the couch. Now, is this the breakdown that ignites a conversation? It seems plausible the cast's actions during the next group date will cause Michelle to bring up her fear of feeling unseen. But whatever unfolds in the new episode on Nov. 9, at least we know the difficult moment will eventually pass, and Michelle will be one step closer to finding her happily ever after on The Bachelorette Season 18.