'The Bachelorette': Michelle Young's Mom, LaVonne, Reveals How the Family Really Feels About Nayte Olukoya Now
On Dec. 21, The Bachelorette Season 18 finale left no stone unturned for Michelle Young, Nayte Olukoya, and Brandon Jones – sort of. At the start of the final episode, Michelle introduced her final two men to her parents, LaVonne and Ephraim Young, and sister, Angela Young. But while the lead ultimately picked Nayte in the end, it was clear to everyone that Brandon was the favorite of the suitors. So how is the dynamic now? Recently, Michelle's mom, LaVonne, revealed how the family really feels about Nayte after filming The Bachelorette.
[Spoiler alert: This article contains spoilers from The Bachelorette Season 18 finale.]
What happened when Michelle Young introduced Nayte Olukoya and Brandon Jones to her parents and sister 'The Bachelorette'?
RELATED: 'The Bachelor' 2022 Promo Spoils a First for Clayton Echard at the Start of His Season
In The Bachelorette finale, Brandon met Michelle's family for the second time, and they instantly hit it off. The contestant fit right in with everyone, and LaVonne admitted that she hoped it was Brandon and Michelle in the end.
That said, Nayte didn't exactly get the same response. Michelle's family seemed to question whether the cast member was really all-in with the bachelorette. Then LaVonne noted that Nayte said all the "right things," but she doubted that he was ready to propose. She also told her daughter how she really felt.
As a result, Michelle started questioning Nayte's interest in her. But during their last one-on-one date, Michelle revealed that she felt "uneasy" after Nayte met her family. So the contestant got vulnerable and admitted that he was terrified to lose the bachelorette. Nayte also told Michelle that he was in love with her.
Michelle Young's mom, LaVonne, shares how the family feels about Nayte Olukoya in 'The Bachelorette' finale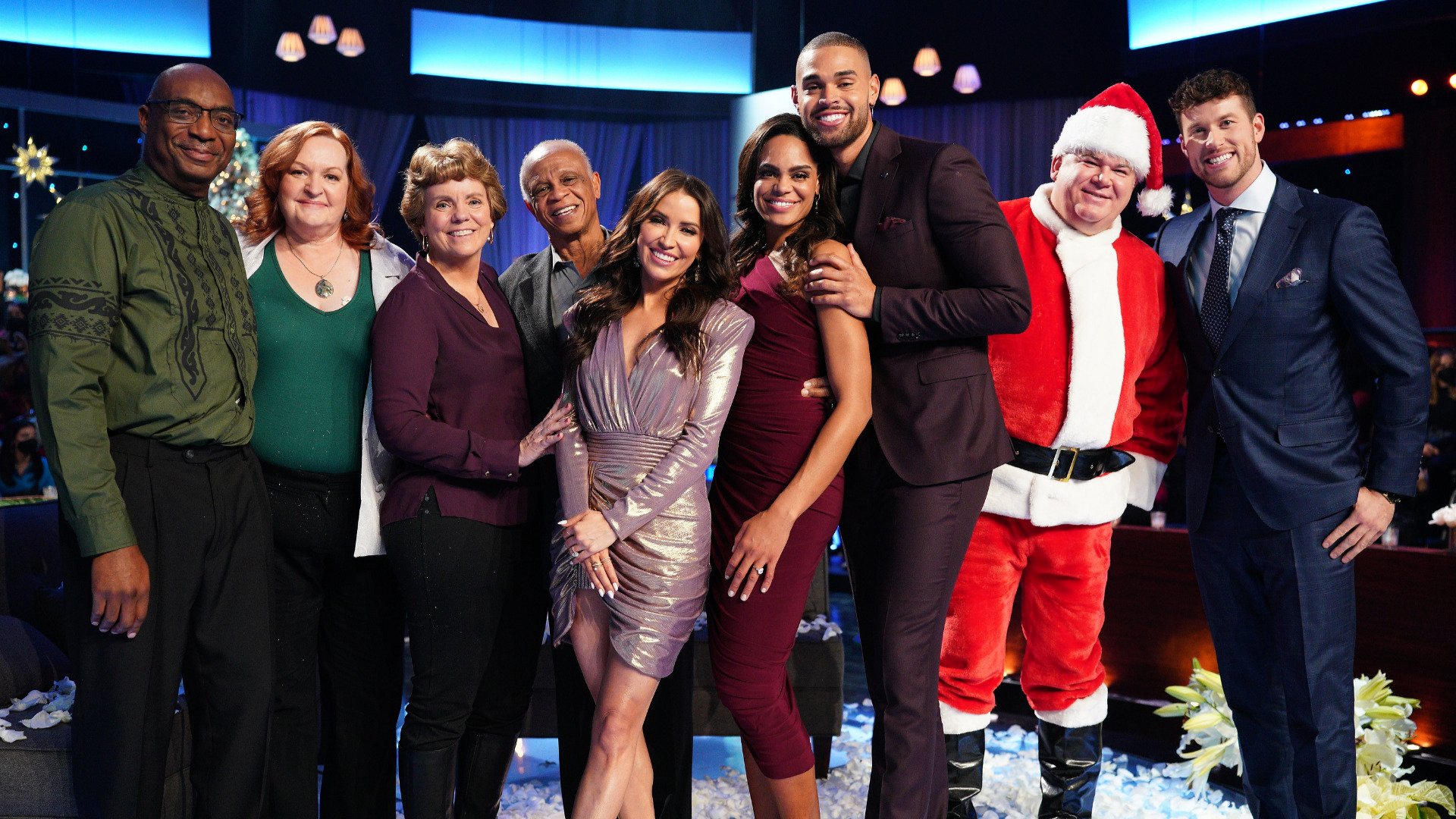 RELATED: 'The Bachelorette': Why Wasn't Tayshia Adams in Michelle Young's Finale and 'After the Final Rose' Special Episode?
At the end of The Bachelorette finale, Michelle knew that she wanted to be with Nayte, and she was confident that he would make her feel seen. Then the two got engaged with a Neil Lane engagement ring. Nayte and Michelle also confirmed that they are still together months after filming the show. But how does Michelle's family feel about Nayte now? It seems like their concerns have been addressed.
During the "After the Final Rose" special following the finale on Dec. 21, Michelle's mom shared what they thought of Nayte. And ultimately, the family can see that Nayte truly cares for their daughter.
"We are in love with Nayte. We are absolutely in love with Nayte," LaVonne said. "[Michelle] shared one of the texts that you sent her, and I won't say it – but it was beautiful. It was so heartwarming. It made me cry."
Nayte Olukoya and Michelle Young open up about their families after the show
RELATED: 'The Bachelor': Peter Weber Admits His Mom, Barbara, Was 'Right the Entire Time'
Now, Nayte and Michelle will get their happy ending after The Bachelorette, and it looks like they get to experience it all with their families. Still speaking during the "After the Final Rose" special, LaVonne and Nayte's mom revealed that they are now "besties." Then on the Bachelor Happy Hour podcast, Michelle shared that both families have been supportive of their relationship. The Bachelorette star said:
"Nayte and I were constantly talking about what type of family we wanted in the future, what we wanted from our families together after this. I think that the best part is everything that we talked about, everything that we put in place, that's the direction it's going. Our moms talk all the time. Me and his siblings – and vice versa – [we're] truly able to feel supported by both of our families."
RELATED: 'The Bachelor' 2022 Promo Trailer Previews Major Spoilers About Who Clayton Echard Will Pick as His Final 2