'The Bachelorette': Michelle Young Reveals Who Had the Best Night 1 Entrance
The Bachelorette has finally returned and fans are excited to watch Michelle Young's journey. Last week, fans watched as Michelle met 30 different men on night 1. The contestants went all out to impress Michelle and make it a memorable night. Michelle reveals which contestant had the best entrance, and her contestant shares why he chose this gimmick.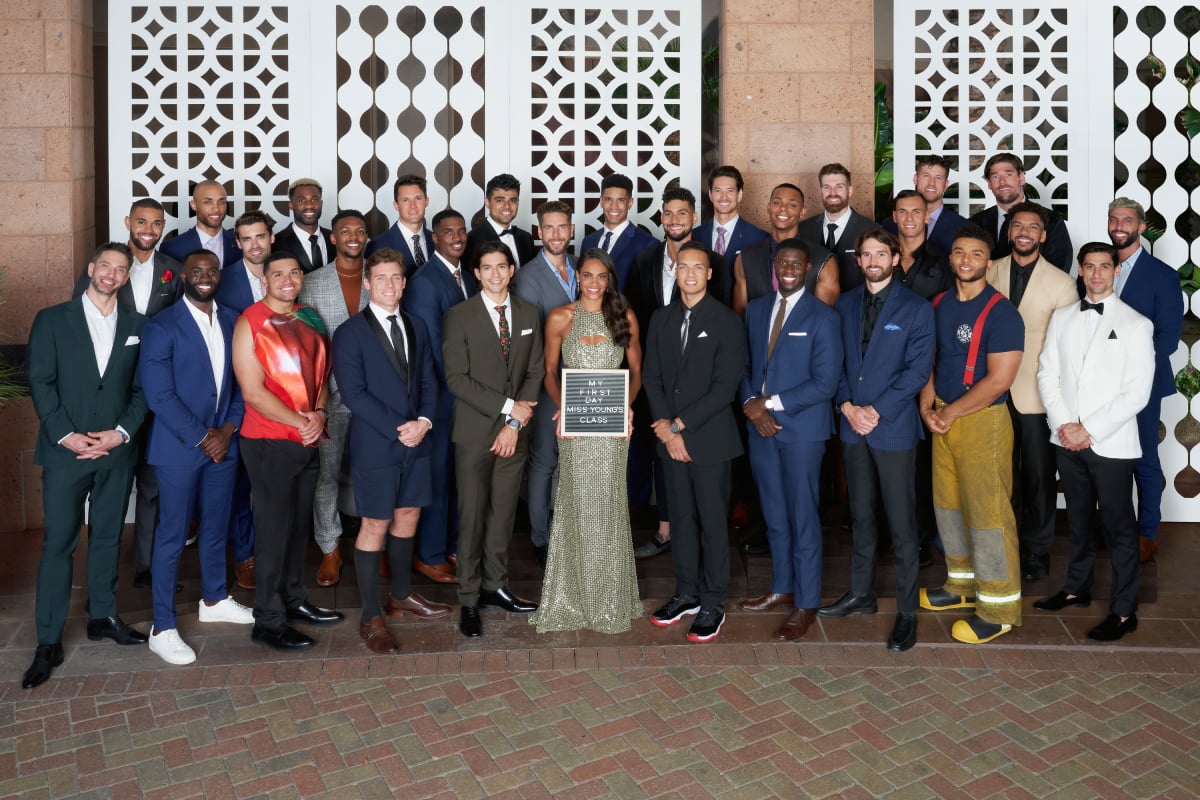 Michelle Young reveals who had the best night 1 entrance
Night 1 of The Bachelorette was no doubt overwhelming for Michelle, but the 28-year-old took it all in stride. There were many memorable entrances, from a contestant with no pants to a guy showing up in a fire truck. Other contestants used jokes and gimmicks to make the bachelorette laugh.
In an interview with Good Morning America, Michelle was asked who had the best entrance on night 1. Michelle gave the honor to Rick Leach, who made an impression by showing up in a food service cart with his head under a silver platter. The entrance definitely surprised Michelle, but it seems like Rick's dedication paid off.
Rick Leach explains why he chose the silver platter
Rick is a 32-year-old medical sales rep from Los Angeles, CA. According to his Bachelorette bio on ABC, "Rick is a self-proclaimed hopeless romantic who has been thinking about his future wife for as long as he can remember." In an interview with the Click Bait with Bachelor Nation podcast, Rick explained why he chose his bizarre entrance.
"I'm someone who is very lighthearted. I like to enjoy life even during the serious moments, and I like to make people laugh," Rick said. "I know that you're not guaranteed one-on-one time with Michelle, and a big concern of mine was going home that first night if I don't make an impression."
"I wanted to do something different," Rick continued. "I wanted to make an impression, and I wanted to make her laugh."
Rick also shared that he chose the service cart idea because of his love of food and because he knew Michelle is "kind of a foodie herself." He also explained that the entrance was a kind of call back to the time he has spent working in the restaurant industry.
Rick's entrance on 'The Bachelorette' impressed Michelle Young
As fans might have guessed, sitting in a table all night was not exactly the most comfortable for Rick. "There wasn't enough room for me to sit on my knees," Rick said on the podcast. "The amount of space between the table and the wood I was sitting on was not enough room. So I was sitting cross-legged for a very, very long time and I wasn't expecting that."
However, Rick definitely made an impression on Michelle. She gave him a rose and he will be moving on to next week. "Looking back, it was definitely worth it. I achieved my goal," said Rick. Fans will have to wait and see what's next for Rick and Michelle on The Bachelorette.