'The Bachelorette': Michelle Young Reveals Major Change for the Rest of the Season
If Michelle Young has made one thing clear on this season of The Bachelorette, it's that she's not here to play any games. She has sent home man after man who had questionable reasons for being on the show. With her list of suitors dwindling down, Michelle made an announcement that will change the course of the rest of the season.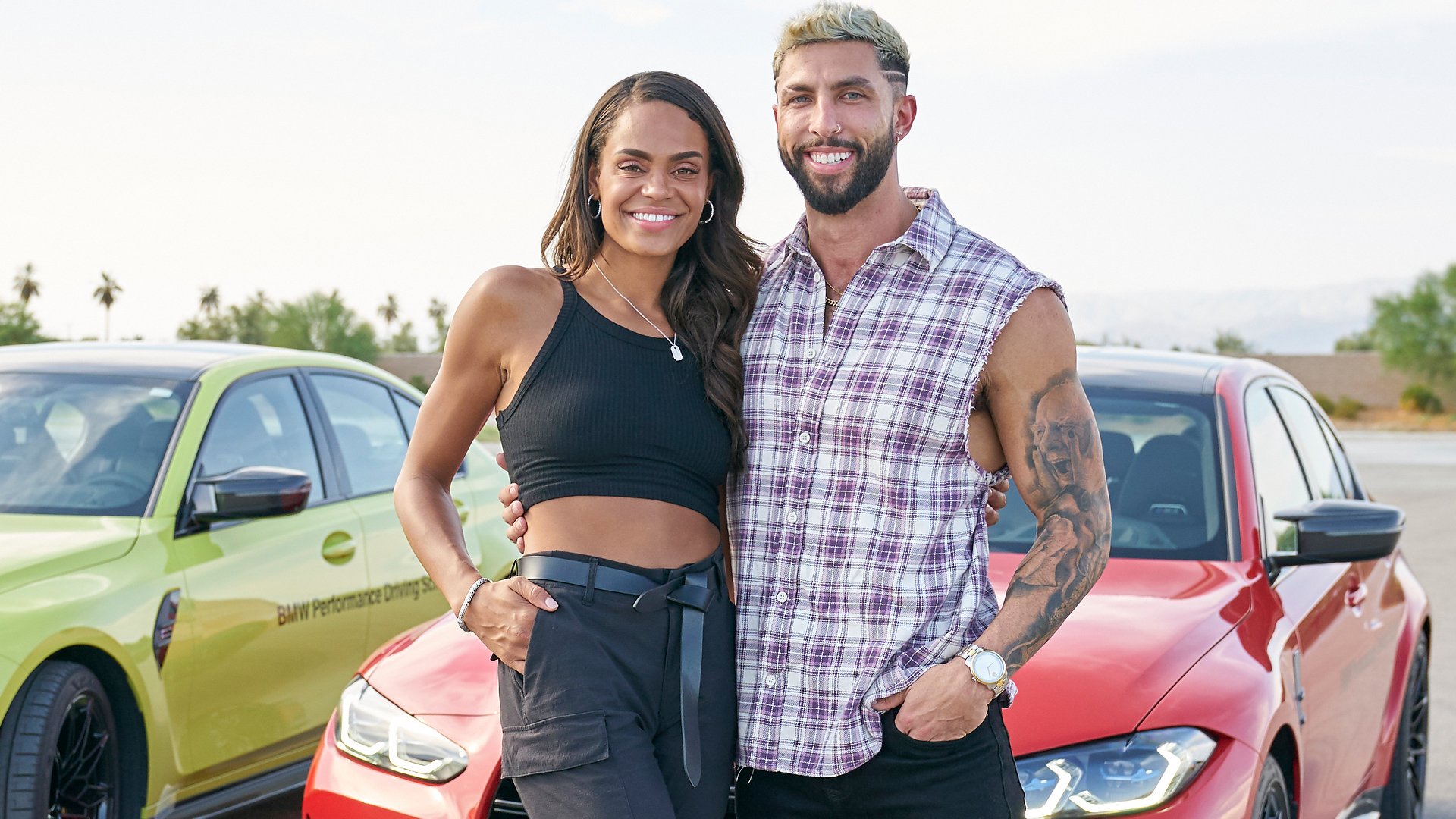 What was Michelle's announcement on 'The Bachelorette'?
After a particularly rough episode, Michelle made it clear that she is not afraid to send people home and make tough decisions. After sending home Chris Gallant, Romeo Alexander, and Will Urena, Michelle made an announcement.
"I will no longer be in Palm Springs," she told the men solemnly. She then revealed that she would be headed back to Minnesota. After expressing that she didn't feel like the men were noticing her earlier in the episode, her suitors looked notably concerned to hear her say this.
However, soon she revealed that the men would also be accompanying her to Minneapolis. So, bye-bye Palm Springs and hello, twin cities.
A new villain emerged
Of course, before Michelle's announcement, a new villain had to make himself known. Playing off the fact that Michelle had felt undervalued earlier in the episode, Chris Sutton took it upon himself to pick up the villain hat.
"Before we get started, I want to say something," he announced at the cocktail party. "I wasn't at the cocktail party the other night, but I know she addressed that she felt like she wasn't being seen. I think that there are guys here who think that they have it in the bag and I think that that's bulls—, and I think that they're not showing you the effort that you deserve."
Later, Chris pulled Michelle aside and said that frontrunner Nayte Olukoya expressed that he had the competition in the bag and made a comment about being sure he would get a one-on-one date. This caused Michelle to talk to Nayte and set him straight.
"You essentially should never feel like you have anything in the bag," said Michelle. "One, I'm not this massive prize at the end of this, and two, I shouldn't have to light a fire under someone's a*s to, like, want to be with me."
Chris S. vs the rest of the men on 'The Bachelorette'
Obviously, Chris' tactics made him public enemy number one. Nayte confronted him about mentioning his name to Michelle.
 "Dude, I didn't mean to single you out, OK?" Chris argued. "She asked."
Obviously, Nayte didn't buy this explanation and had to walk off before things between him and Chris escalated.
"I came in on my white horse and I saved her from the castle that she's been stuck in," Chris later told the cameras.
Much to the dismay of the rest of the men, Chris received a rose and will be accompanying them to Minnesota.